Dynatrace Managed customers only: With the release of Dynatrace Managed v1.90 behind us, it's time to share a quick overview of the most significant features that we've added to Dynatrace Managed:
Single sign-on with OpenID and SAML
In addition to supporting OpenID, Dynatrace now supports SAML-based single sign-on solutions. SAML support is still in an early access phase, so be sure to contact us if you want to try it out.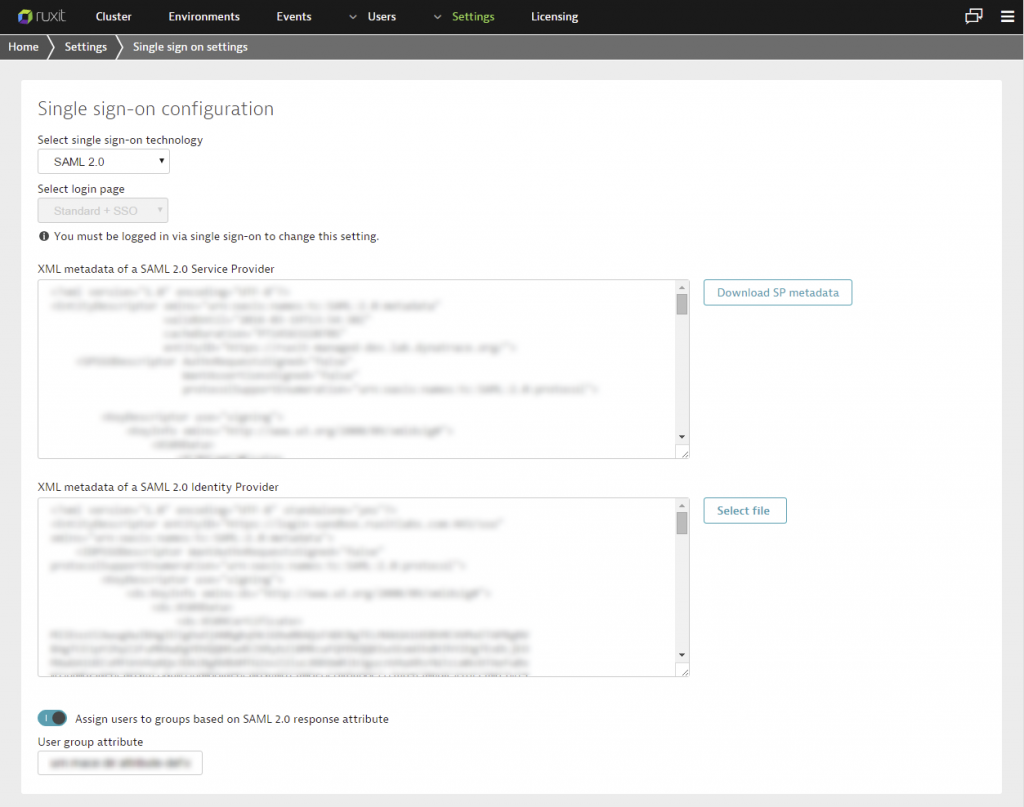 License-consumption overview (per environment)
You can now get a quick overview of how much each of your environments is consuming in terms of host hours and user sessions. This helps ensure that you stay on top of your license quotas.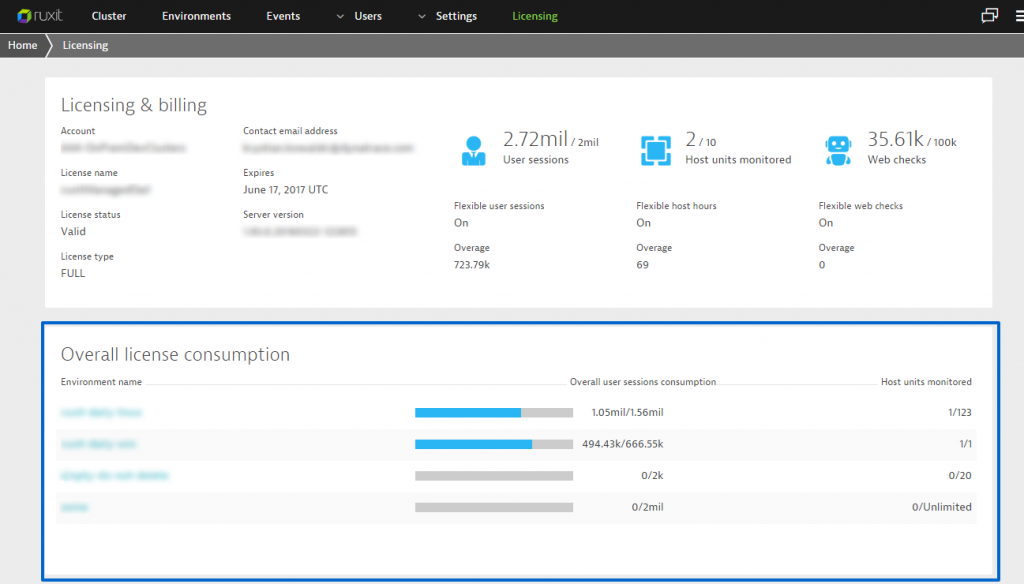 Share Security Gateways across environments
(available since February 2016)
With Dynatrace Managed you can now install a single Security Gateway that accepts traffic from all Dynatrace Agents across all your environments. This greatly simplifies the deployment of large installations with numerous environments. The installation of Security Gateways is optional, but they do provide better compression and routing of agent traffic to your Dynatrace Server nodes.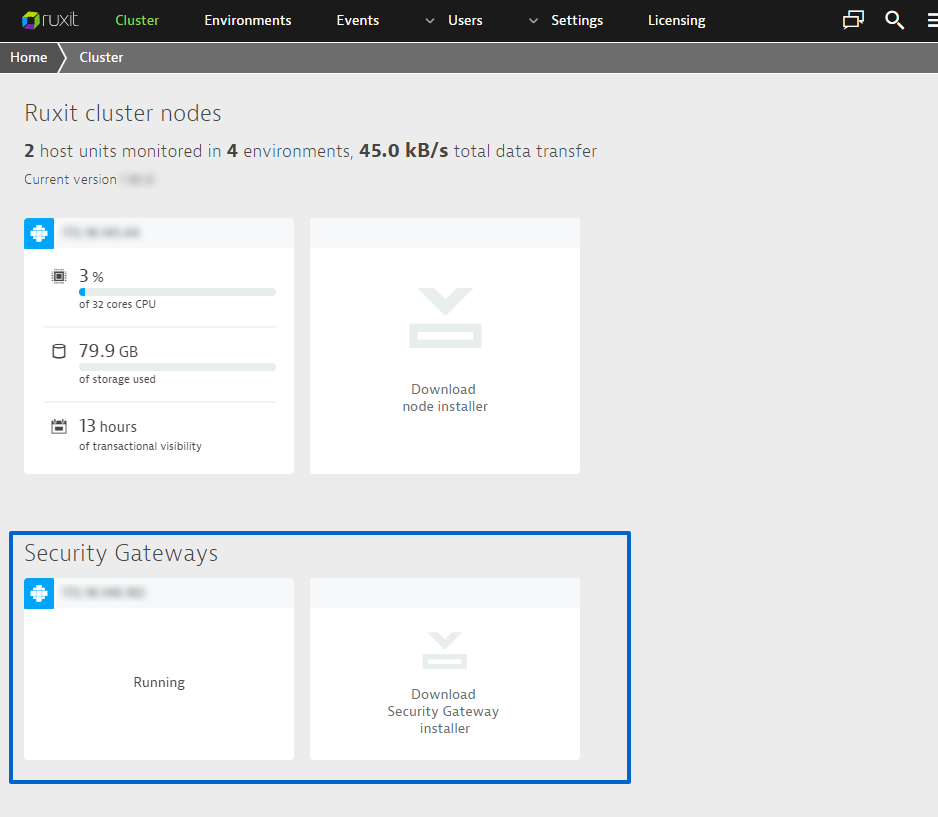 Support for synthetic monitoring "web checks"
(available since February 2016)
Dynatrace Managed now supports the use of synthetic availability web checks. To enable support you need to install a shared Security Gateway that is accessible from the Dynatrace synthetic test infrastructure. Following installation, go to the Dynatrace Managed Public Endpoints page and define the endpoint for the Security Gateway. Note that the endpoint must be reachable from the Internet.