Dynatrace Managed customers only
Following the release of Dynatrace Managed v96, it's time to share a quick overview of the new functionality that Dynatrace Managed now offers:
Enhanced navigation
We've aligned the navigation of the cluster management UI so that it's now in alignment with the rest of the Dynatrace interface.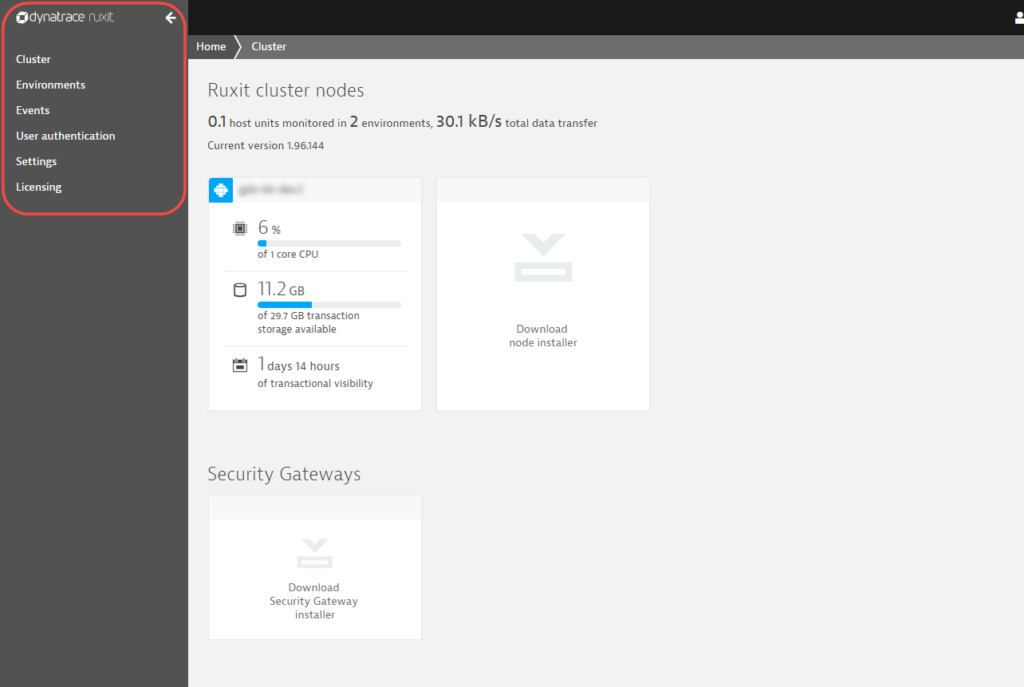 The collapsible User menu gives you easy access to all parts of the management console. The User menu also enables you to quickly switch between environments. Settings are now conveniently organized and consistently presented.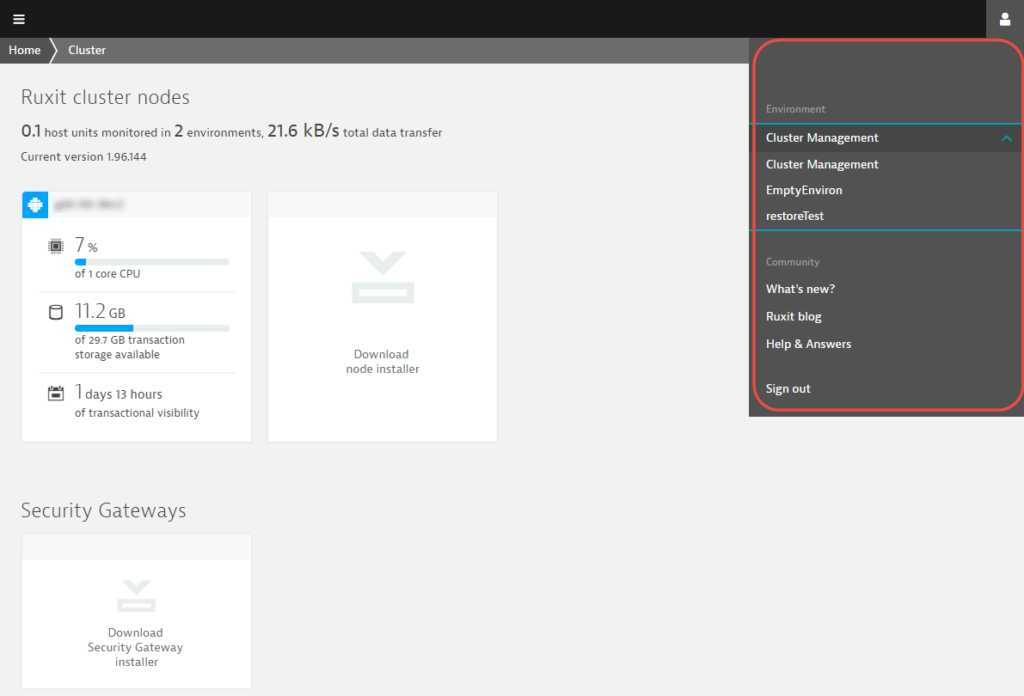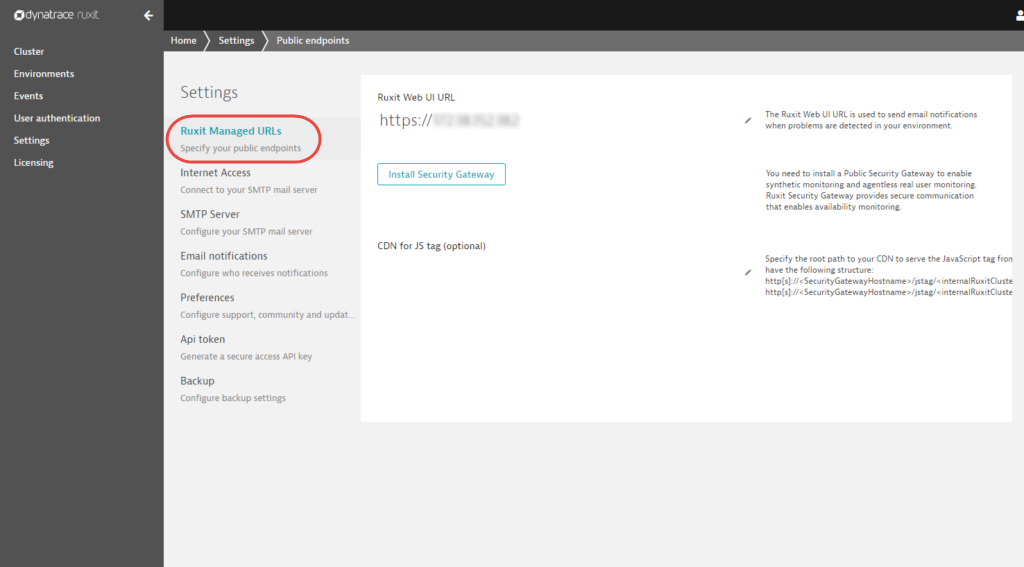 Improved environments pages
We've updated each Environments detail page to provide you with separate environmental quotas (for example, hosts, PaaS environments, and transaction storage) and monthly quotas (for example, user sessions and web checks).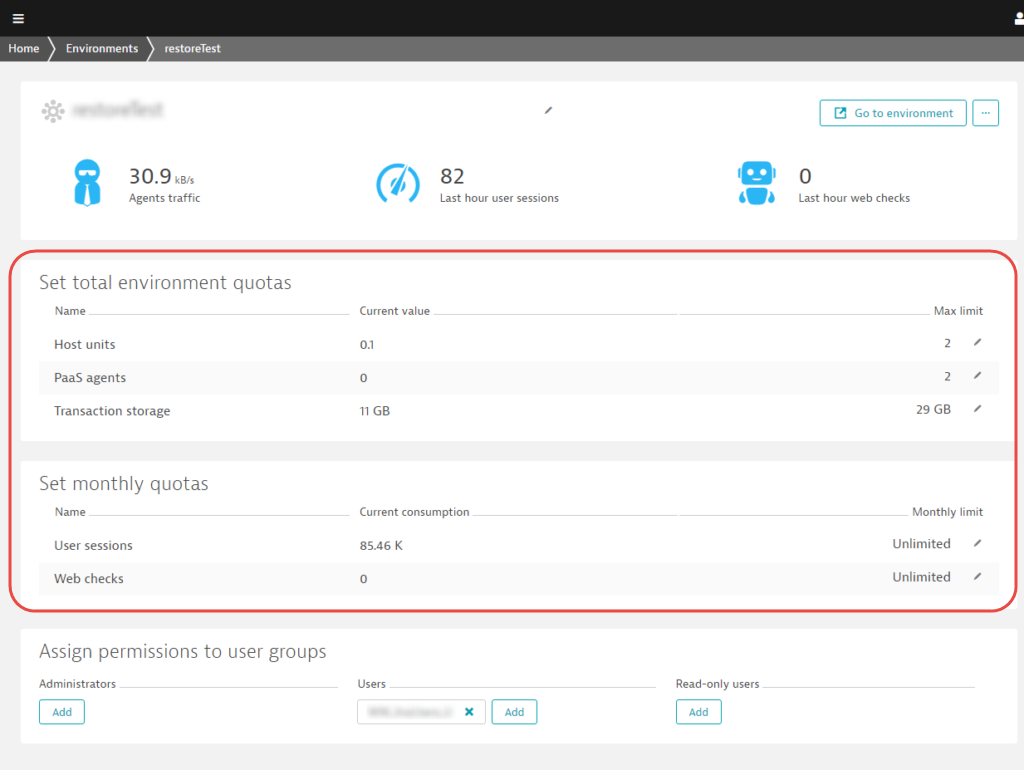 Plus, the Environments page has been improved to scale better with long lists of environments. Environments can now be displayed as a list and you can easily filter and search for specific environments.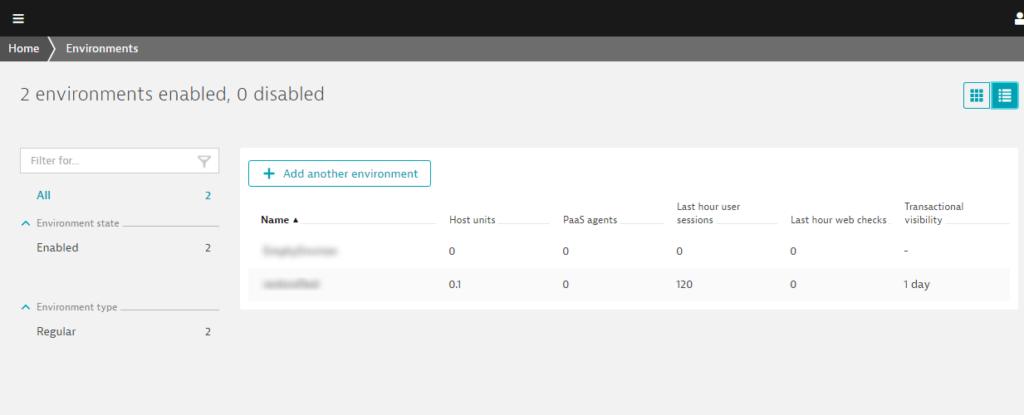 LDAP configuration now shows you all LDAP settings at a glance. It guides you through setup and makes it easy to spot improperly configured settings.