Dynatrace Managed customers only
Following the release of Dynatrace Managed v92, we'd like to share a quick overview of the most significant features that we've added recently:
Enable automatic backups
Dynatrace Managed automatically creates backup files that can be automatically copied to a backup archive. You can now specify whether or not you want backup files to be created. By default, backup files are archived in the Dynatrace data directory (/var/opt/ruxit/backup).
We're working on additional enhancements to this functionality. Soon you'll also be able to define a custom location for the backup archive and specify the time that backups are to be performed.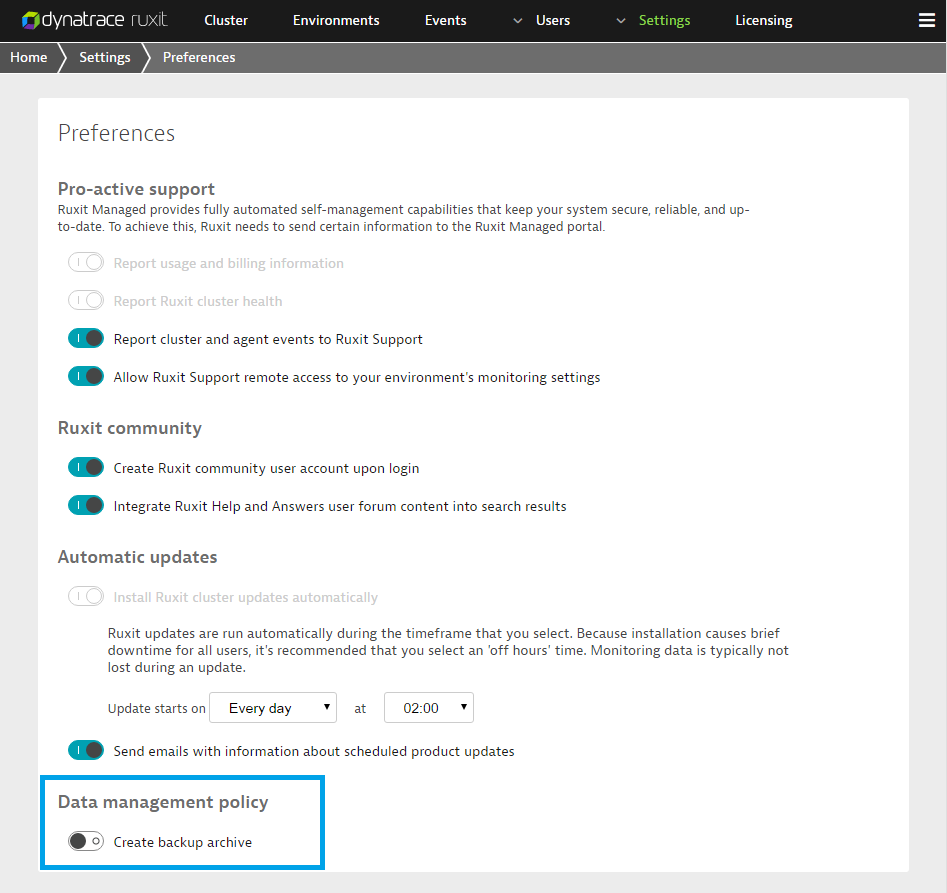 Remove/Restart Security Gateways
If you've installed Security Gateways for your Dynatrace Managed cluster, you can now force their restart or remove them permanently from the list (following uninstallation).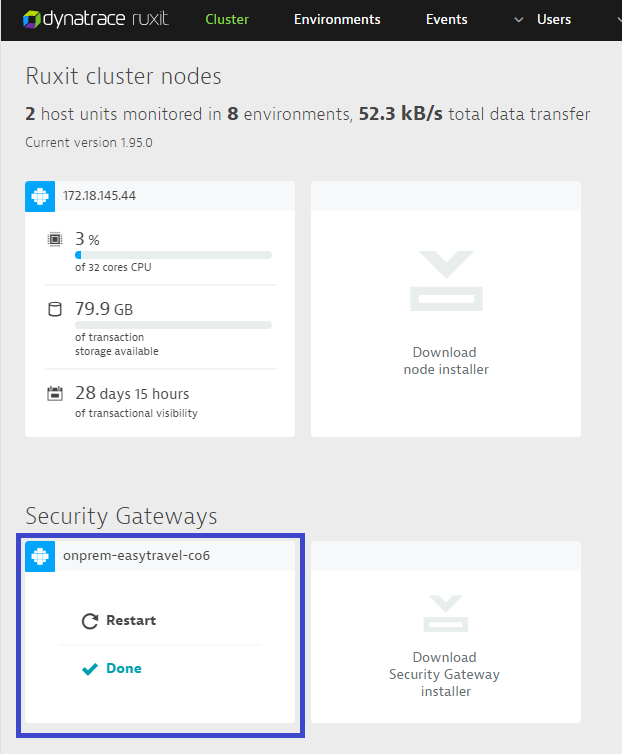 Full Support of single sign-on with SAML
Following the previous early-access release of SAML, we now provide full support for SAML, including full validation of SAML assertions and support for POST binding during both login and logout.