Dynatrace offers multiple channels for receiving alerts to detected problems in your environment. In addition to traditional channels, such as email, we also offer direct integrations with many popular third-party channels, including Slack, HipChat, JIRA, and OpsGenie. With the latest release, Dynatrace Managed customers can now also receive alerts via the Dynatrace mobile app (previously, alerting via the mobile app was only available to Dynatrace SaaS customers).
The Dynatrace mobile app is ideal for receiving instant push alerts to problems that are detected using Dynatrace. The Dynatrace mobile app delivers push notifications to your preferred mobile device and offers quick insights into all problem-relevant insights. Dynatrace-detected problems are updated in real-time, so the Dynatrace mobile app offers a convenient means of staying up-to-date on the state of evolving problems in your environment.
The Dynatrace mobile app, which is available for both iOS and Android, enables you to track multiple Dynatrace environments. Note in the example below that the Dynatrace mobile app is set up for notifications from one Dynatrace SaaS environment, smartlab, and one Dynatrace Managed environment, production-monitoring.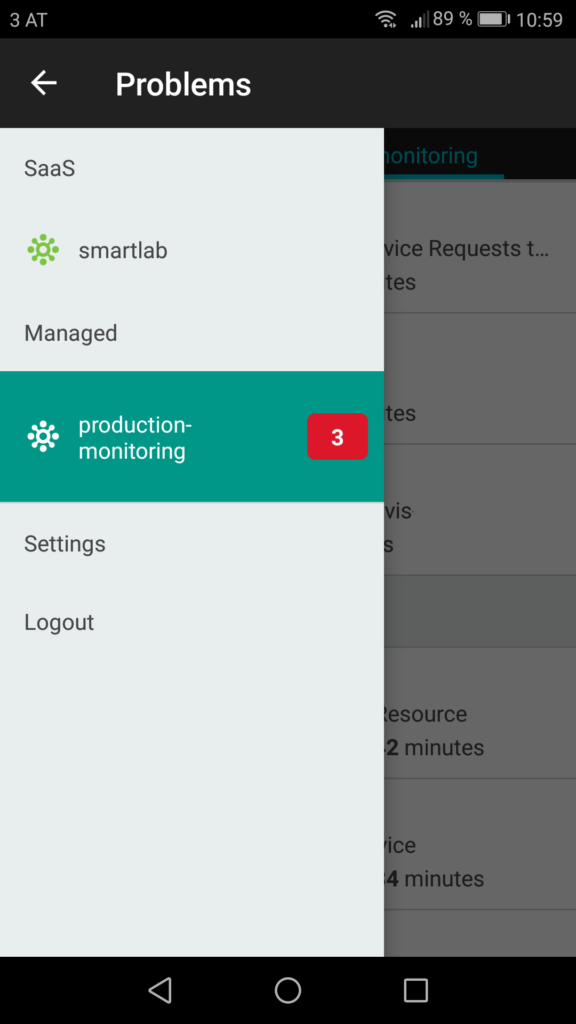 Connect your Dynatrace environments with your mobile app
To connect one of your Dynatrace Managed environments with your Dynatrace mobile app, open the Dynatrace user menu while that Managed environment is selected (see example below). Then click the Receive alerts via mobile app link. Note that you must visit the connect page via your mobile device's browser to access the connect page.
Note: The Dynatrace mobile app requires that you have a publicly accessible Security Gateway set up in your environment.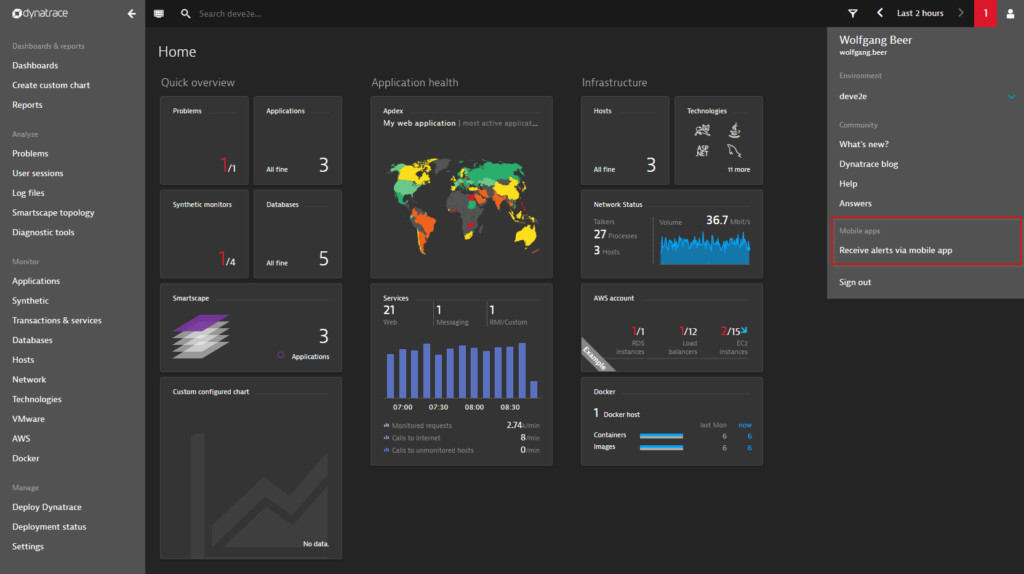 For your convenience, you can have the environment connection link sent directly to your mobile device.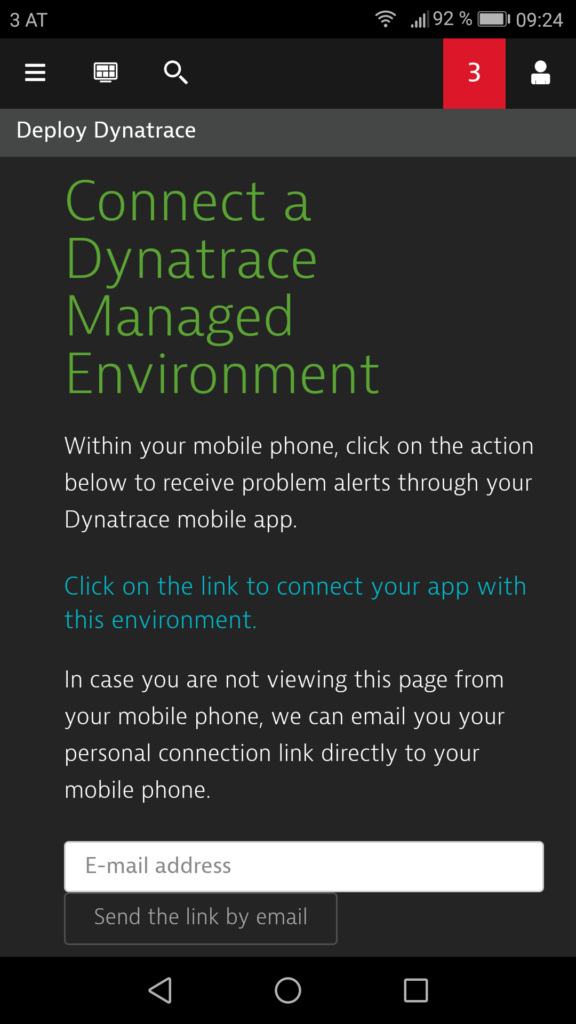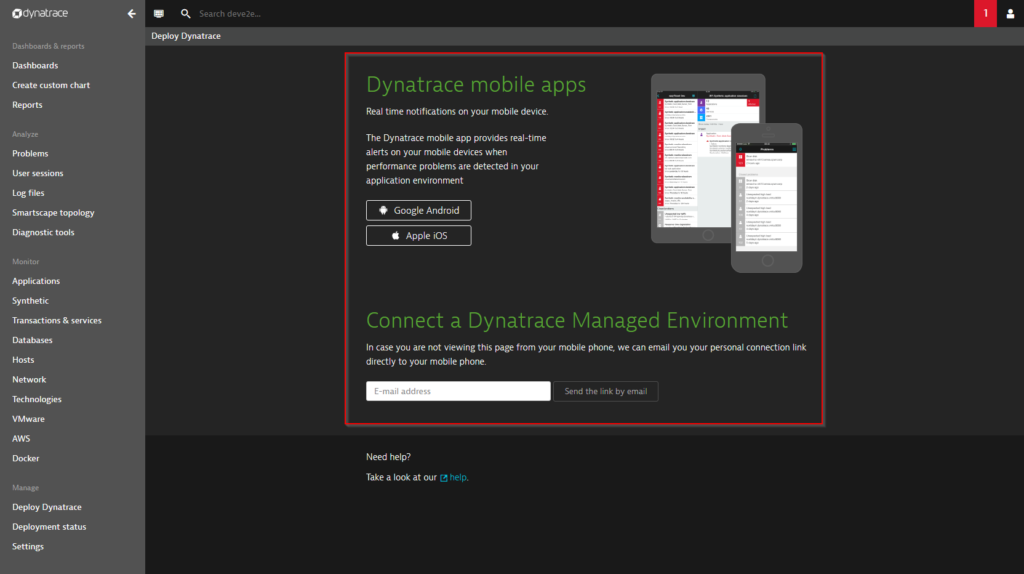 Once you've received the link, open it to visit the connect environment page. Once your environment is successfully connected, you'll see your Dynatrace Managed environment listed with the other environments you've connected with your app.