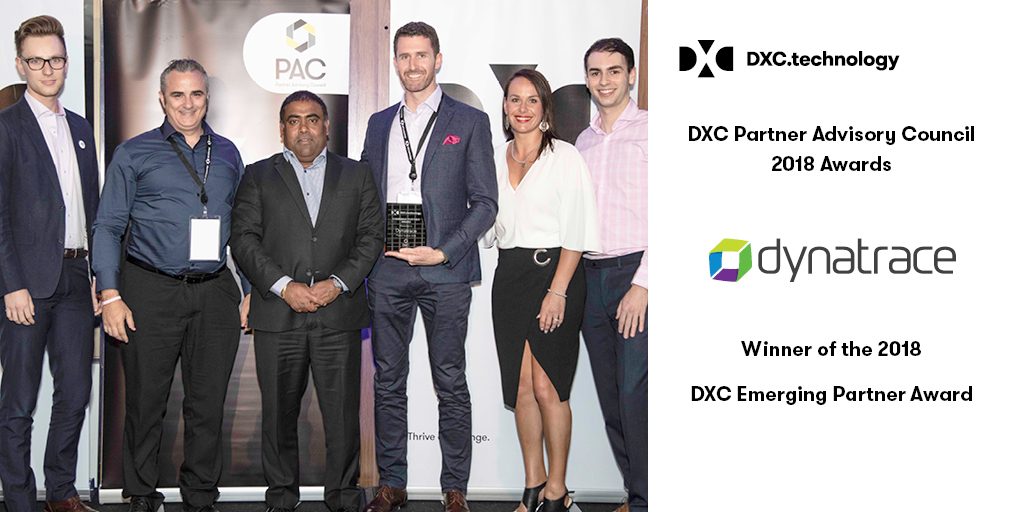 At last night's DXC Partner Advisory Council Awards, Dynatrace was proudly named DXC Technology's Australia and New Zealand Emerging Partner of the year.
Dynatrace was recognised for achieving rapid growth, demonstrating innovation in customer engagements and accelerating digital transformation like never before.
The Emerging Partner award was one of six award categories presented on the night, selected from 122 submissions.
Simon Campbell, ANZ Partner Director at Dynatrace said, "Here at Dynatrace, our partners are at the core of our business, and we pride ourselves in working together with them to deliver perfect software experiences for the Enterprise. We have just celebrated the first year of our partnership with DXC Technology, and we are truly honoured for this recognition."

"Our partnership with DXC is a strategic one, at both global and local level. This year has definitely been the most impactful year with DXC in Dynatrace history, and I look forward to continuing to strengthen our relationship with DXC and helping our joint customers with their innovation and digital transformation challenges."
The DXC Partner Advisory Council Awards recognises partners who have had the most positive impact and gone above and beyond in helping address client challenges and is one of several partner awards Dynatrace received globally this year, including Red Hat Future Focused Award and Pivotal Agile Partner Award.