Last year at Velocity we got the chance to announce dynaTrace Ajax Edition 2.0 with the new Performance Report that made Web Performance Analysis for Internet Explorer 6, 7 and 8 much easier.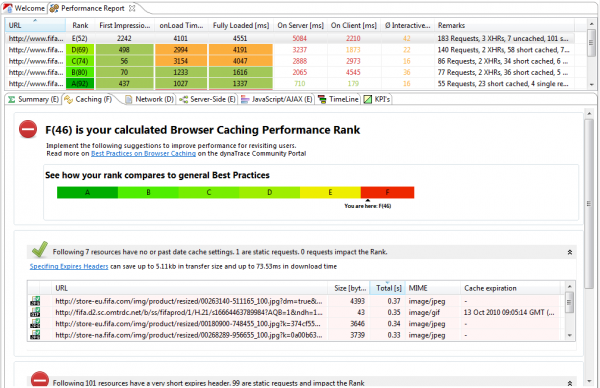 Earlier this year we announced dynaTrace Ajax Edition 3 and the Premium Extensions including support for Firefox 3.6 and 4.

Lightening Demo @ Velocity 2011
This year at Velocity we want to say THANK YOU for being such a great Dynatrace Community. It's great to receive so much positive feedback and I hope we return it with more interesting stuff that comes out of our Dynatrace Engineering Team.
We want to reiterate through some stuff that you may not know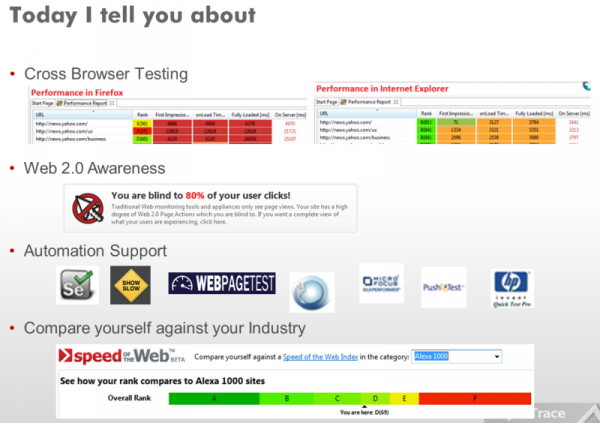 Also remember that we have
Download the Slides and Dynatrace Ajax Sessions
Download the slides I used for the Lightening Demo as well as the Firefox and IE Session I analyzed.
Thanks Again!