We are happy to announce the availability of Compuware AJAX Edition 4.1. This version adds support for Firefox 19 and Firefox 20 as well as support for IE10 on Windows 7. The team also fixed some smaller stability issues users reported with Firefox. You can also check out the Release Notes for a more detailed description of the enhancements.
3 Steps to get started with Dynatrace AJAX Edition
Step 1: Download Compuware AJAX Edition 4.1
Step 2: Take a look at the Online Video Tutorials
Step 3: Analyze your website, identify performance hotspots, and fix problems
If you have any questions consult the AJAX Edition Troubleshooting Tips, post your question on the Compuware AJAX Edition Forum or send an email to ajax-contact #at# dynatrace.com
What can you do with AJAX Edition?
For those that have not yet heard about the Dynatrace AJAX Edition check out some of our recent blog posts such as What makes older versions of IE slower than FF or The Top Client Side Performance Problems.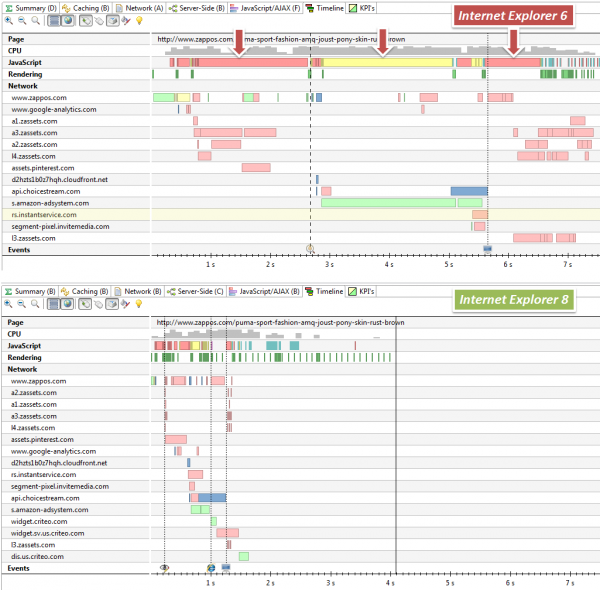 Whats coming?
We continue to update the AJAX Edition to keep up with new browser versions of Firefox and Internet Explorer. Our commercial customers also get the updates for their Browser Agents in order to use this technology for their End-To-End and Automated Web Performance Diagnostics.
Your Dynatrace AJAX Edition Team