In Agent version 1.61 we introduced support for the communication protocol Thrift.
Thrift is a cross-platform cross-language communication framework that behaves very much like web services and so therefore automatically show ups in Dynatrace monitoring. It's used by a wide variety projects, most prominent among them, Cassandra. Thus you can now see Cassandra databases as a service, see traffic into Cassandra from your Java application's perspective, and analyze Cassandra query code performance.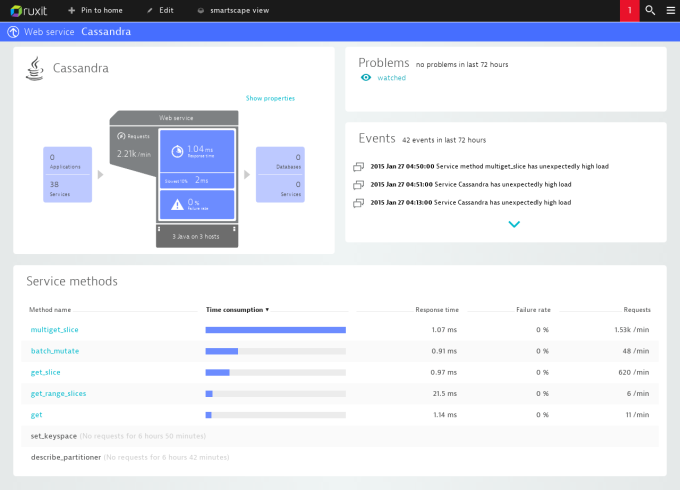 Dynatrace offers a fully-featured, free trial period. No credit-card is required, so just visit our Dynatrace cassandra monitoring page, sign up and have Dynatrace monitoring up and running within five minutes!