Digital transformation depends on advanced technology, but that's not all.
Even the most innovative tech solutions need to be supported by the right human experience and process knowledge for digital business to grow. By establishing effective procedures behind the implementation and administration of these technologies, organizations can reduce the headaches caused by the ever-changing nature of IT.
In this session, Louis Oliver, Technical Consultant at Mary Kay Inc., has shown us how his team transformed the Dynatrace AppMon/UEM deployment, combining practices around the use of Dynatrace Synthetic to make digital transformation more effective and valuable to internal customers.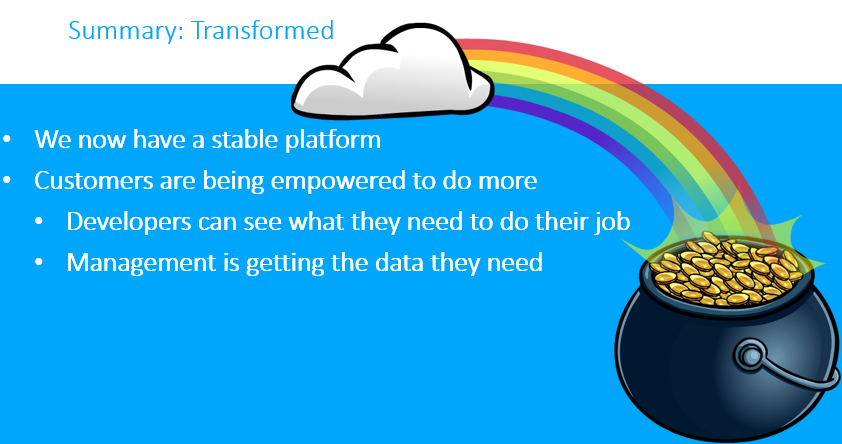 "The webmasters used the tool for their analysis of websites, then the rest of the web developers decided "Hey, this thing is great!" Now we have over 56 users instead of 5." He said.
Having the right tool is important –BUT-
You need PEOPLE to buy in to your plan
You need a PROCESS to make the plan successful
You have to COMMUNICATE to get buy in