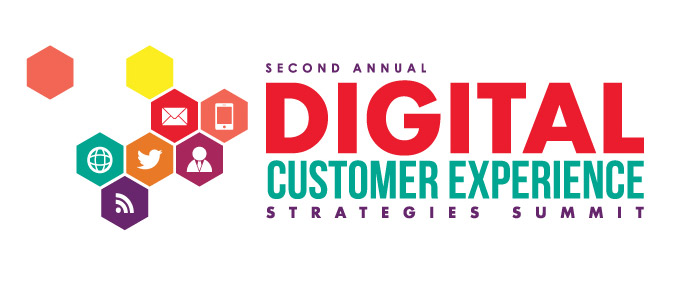 Last week at the Digital Customer Experience Strategies Summit in Chicago I had to opportunity to have a number of great conversations with fellow attendees and sat in on a number of solid presentations worth sharing. I was excited prior to the show to learn about the latest in customer journey mapping strategies, voice-of-customer (VoC) stories, customer experience (CX) analytics and other shifts in customer focused business models. I'd have to say that my appetite was well fed with the exception of the analytics topic.
I really like this chart from MaritzCX to help summarize the potential discussion topics we could have focused on at the show. My personal observation is that this particular show focused the most on Relationship study criteria. Strong representation was also had for portions of Ops and Transactional metrics although narrowly focused on those surrounding the call center and post-digital event surveys (which to be honest I found a little odd since the focus of the show was intended to shed light on Digital CX with a capital D).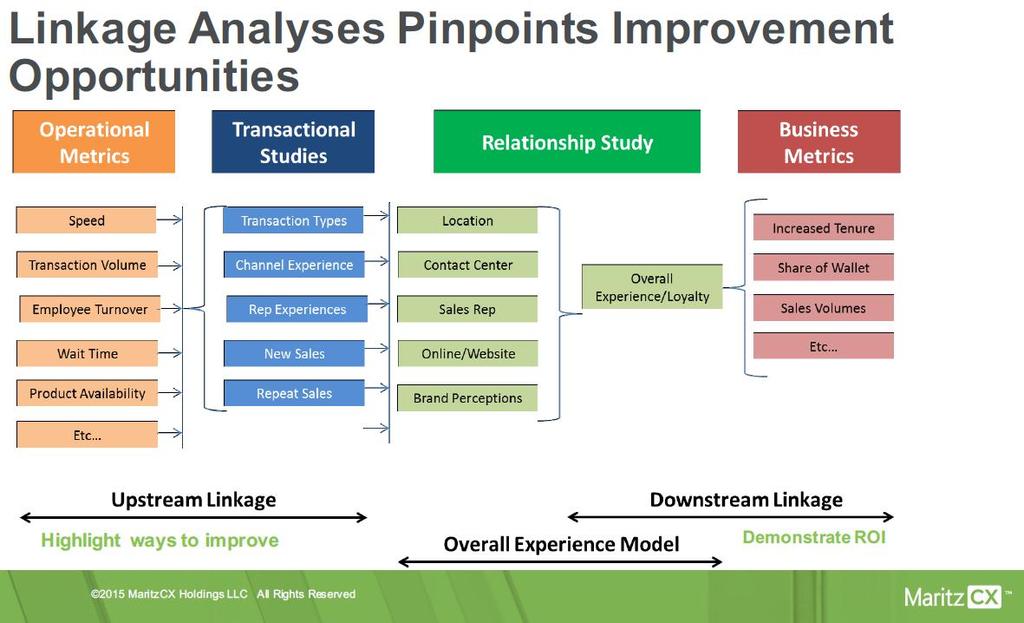 Day 1
Warm welcome from JC Quintana as the Digital CX Summit Chair. Shared a great example of the personal success he's had using mobile, social and persona based communication styles using his own 5 children. The Jock, Princess, Artist, etc each have their own communication style, which JC uses to build trust, transparency and emotional connections to cultivate their personal relationships. He hope this serves as a great model for the potential avenues we can engage with our own customers and prospects.
8:30am
Erica Javellana of Zappos take the stage next to discuss "Creating and Sustaining a Culture of Service." She essentially reviews the transformational process Zappos needed to go through in order to become the freakishly customer focused organization they are today. I've you've read the materials from their Insights program you've got the gist. If you haven't yet, it's certainly worth exploring and picking the initiatives that might help get the ball rolling within your organization. Most recently, Zappos has been experimenting by extending their famous call center efforts to social with the #AskZappos program. Offering to find and recommend any product (even if they don't sell it) via social channels to foster a system of engagement and propagate their service based culture into the digital world. When asked about justifying resources for such an effort, Erica replied that they really didn't need to, if the effort supports their core values (as this does) it gets attention.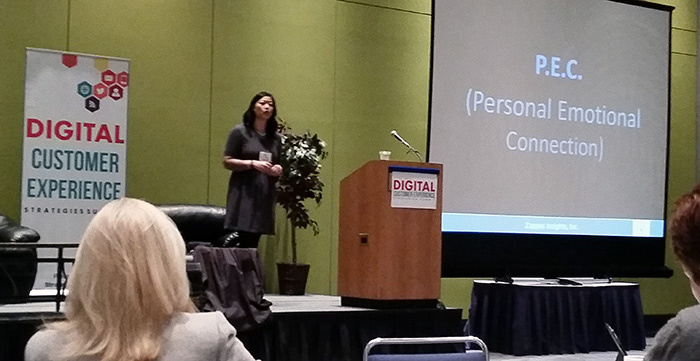 9:30am
Chief Customer Service Officer Ingrid Lindberg took to the stage with JC for a Q&A style discussion on the topic of Driving Customer Loyalty via Better Digital Experiences. Like the comments made from Erica earlier, she agreed about the importance of internal culture in transforming to a customer focused business. More specifically, she argued that top-down reinforcement is key for the adoption to be successful as well as the segmentation of social, digital and other sub-segments to allow a high degree of focus. I especially loved 2 comments she made: 1) CX is getting over complicated and 2) "Survey madness is killing me." Everyone here seems to have some sort of Voice of Customer platform in place generating data but aren't taking any action. On top of that, we seem to be diluted the value of survey data by asking too much.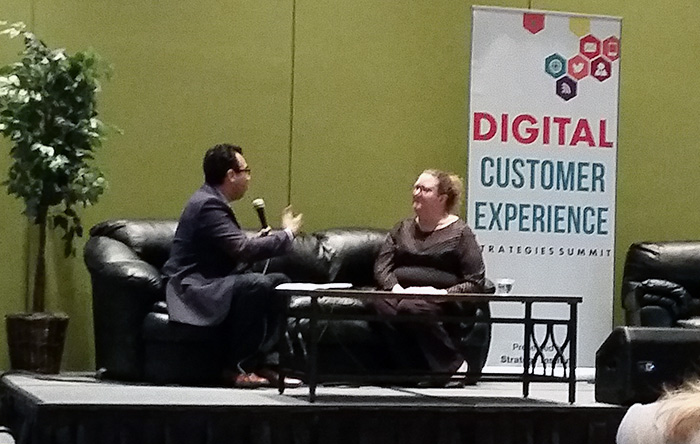 10:30am
Tempkin Groups Aimee Lucas was next up to discuss 5 Key Lessons in Customer Journey Mapping.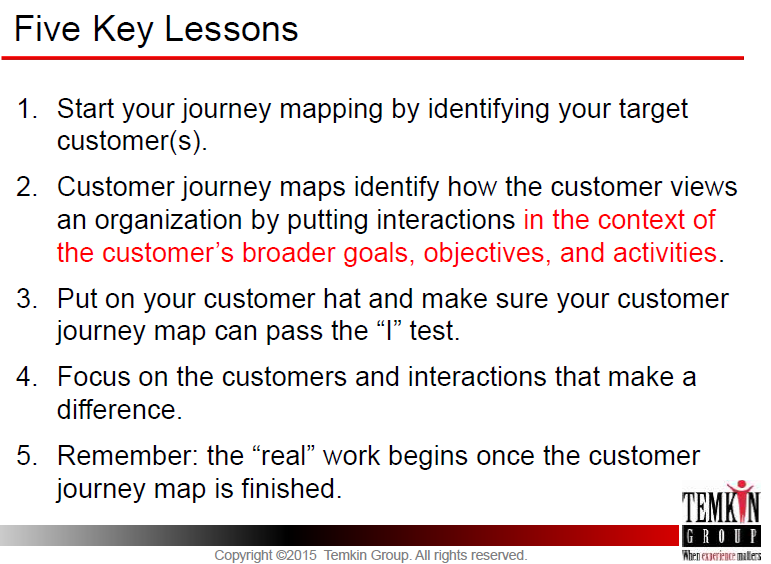 My favorite point from Aimee was surrounding point 2. We need to look to drive customer actions based on what she calls "moments of truth." We need to include the good AND the bad together to give us the context necessary to make accurate decisions based on data. We can't forget about the white space between interations.
11:15am
Tim Hassed, Dir of Digital Customer Experience at TELUS gave probably my favorite talk at the show. Tim spent his time reviewing his personal success story, "declaring bankruptcy" on many of his own digital platforms to innovate and respond to new customer behaviors faster than ever before.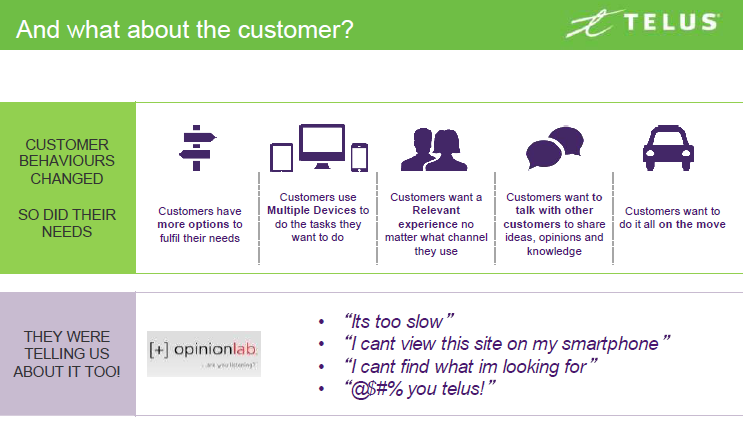 Stuck in stodgy processes like building business requirements for months before deployments instead of customer requirements cause a major lag in innovation and often delivered results customers didn't care for by the time they got them. Tim got the blessing from management to begin a rehaul with no fear or failure, creating an innovation lab and beginning to foster a culture of continuous improvement built around customer needs.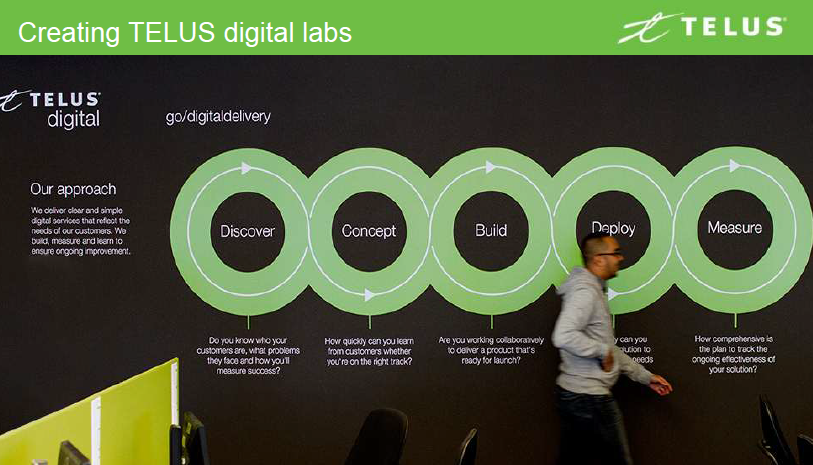 In line with comments with the other speakers, he emphasized the importance of culture change. He also stressed the importance of context and using your data. Real user monitoring is a requirement as usage in the wild is often different from that in test environments.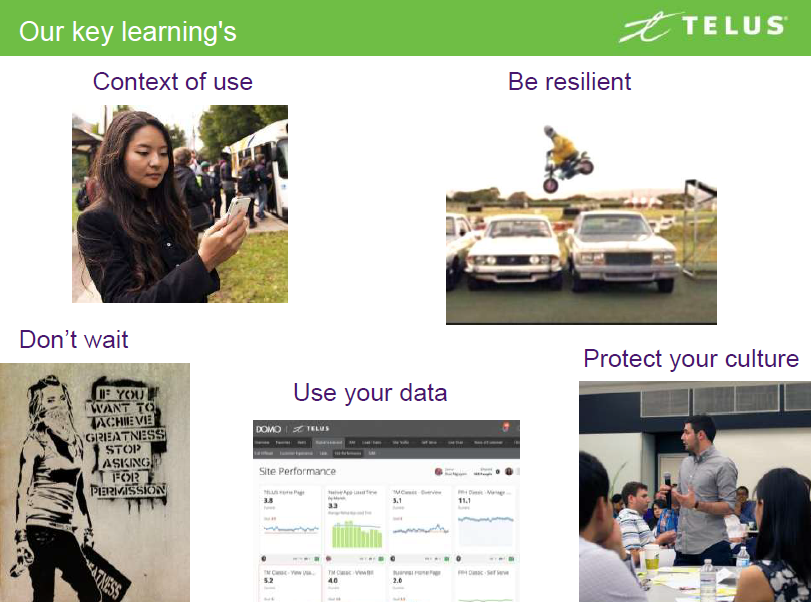 Day 2
Lauren Kindersierski of HGS caught my initial attention on day two with her comments about "How to Connect Emotionally with Digital Customers." I think most of us have been beaten up with stats about how users are mobile, social and global now.. But her point of emphasis was very good in that all these elements really require a first touch resolution.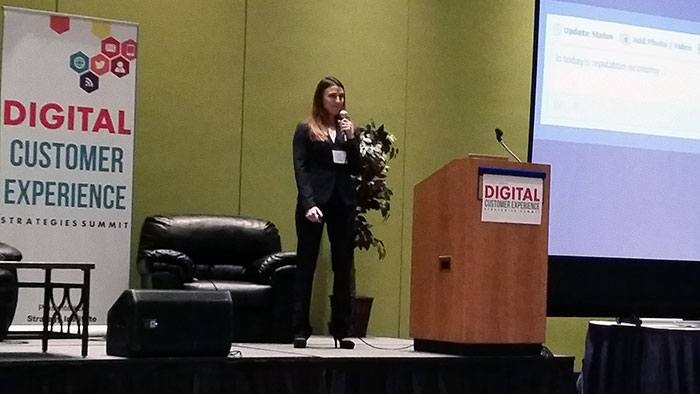 9:30am
Rick Medeiros, Exec Dir of Lenovo.com usability and customer experience reviewed the Lenovo case study explaining How to Transform CX to Build a Brand. Rick also mentioned the need for top-down executive support to support a culture change build on the customer focus and systems of engagement. Lenovo brought in the Zappos insights team for training to help with follow-through. From there they focused attentions on engagement marketing for pre and post sales. Rick worked with his team to build a number of customer journey maps based on survey data. From there he built his programs with intentions specific for customer attraction, customer conversion and customer advocacy. They are still fairly reactive today but have made great progress and are making more and more decisions based on behavioral data for their identified shopper personas.
1:30pm
Brian Sawyer, Senior Managing Dir of Digital at Build-a-Bear had the most interesting day 2 problems to share around "Leveraging Emotional Experiences to Improve Engagement and Sales." I say this one is most interesting because Build-a-Bear doesn't want you to make a purchase online… and they are presenting at a Digital CX show. Brian's focus was a bit about channel pivoting and building engagement in digital spaces that can translate to the physical world. They believe that their true brand experience can only be felt in-store. Using digital gifting programs, affinity segments and highly produced youtube series, they maintain a fresh and highly engaged digital channel despite their lack of ecommerce.
3:50pm
Capping off the show was Flavio Martins, VP Ops at Digicert. Largely focused on delivering a CX Command Center to call center/social listening environments, he offered some solid recommendations on how and what to measure.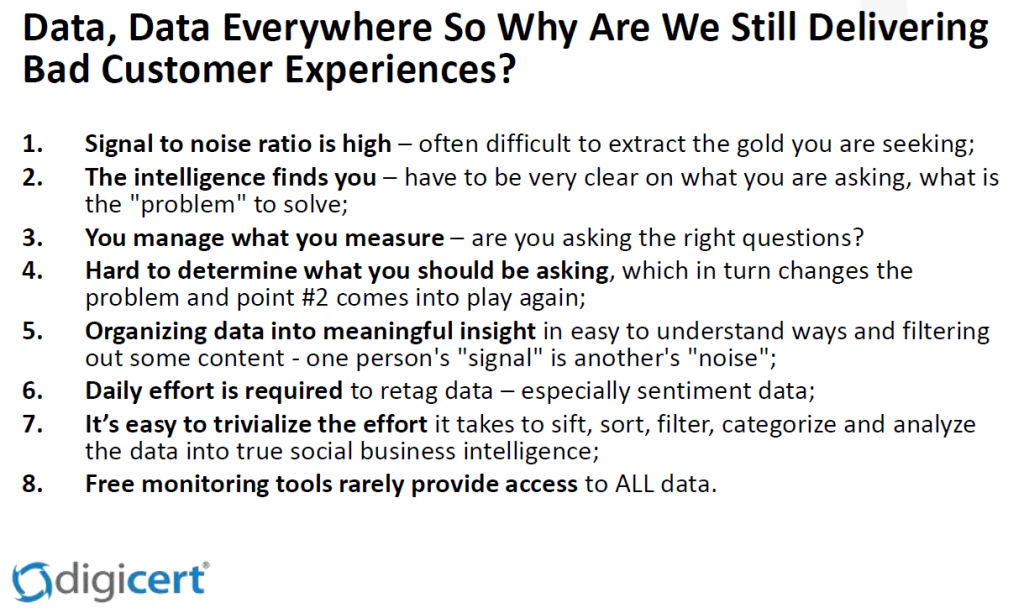 Enabling classically defined Call Centers and classically defined Contact Centers with the data and tools needed to help uphold the brands commitment to CX enables them to:
Turn measurements into analysis.
Convert analysis to create actionable insight.
Aggregate customer preferences, interactions, and data.
Preemptively identify and diagnose problems and operational process breakdowns.
Verify business processes with real-time data.
Great sessions to you all. I hope to be back next year. Let's dig in to more success stories using a wide array of analytics!