We recently announced Code level hotspots for Apache web server. Now we're adding quick access to CPU hotspots directly from the CPU chart.
Go to any Apache web request service page. Click a web request in the Findings section to the right or pick any request from the list by clicking on Show all request (For example, orange.jsf in the images below). You'll see detailed charts for the request, including CPU consumption of the web request on your Apache web server.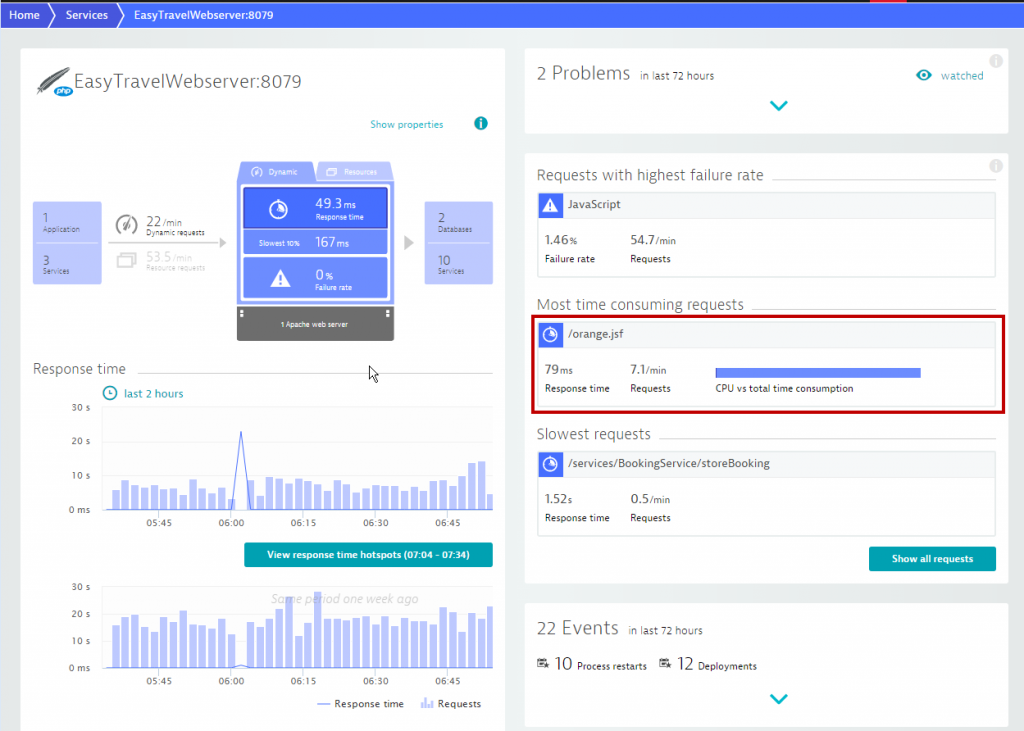 Click the View method hotspots button to access a breakdown of the Apache modules that are responsible for the CPU consumption. In this way you can easily identify if mod_rewrite rules, PHP, Python, or custom modules are eating up your CPU.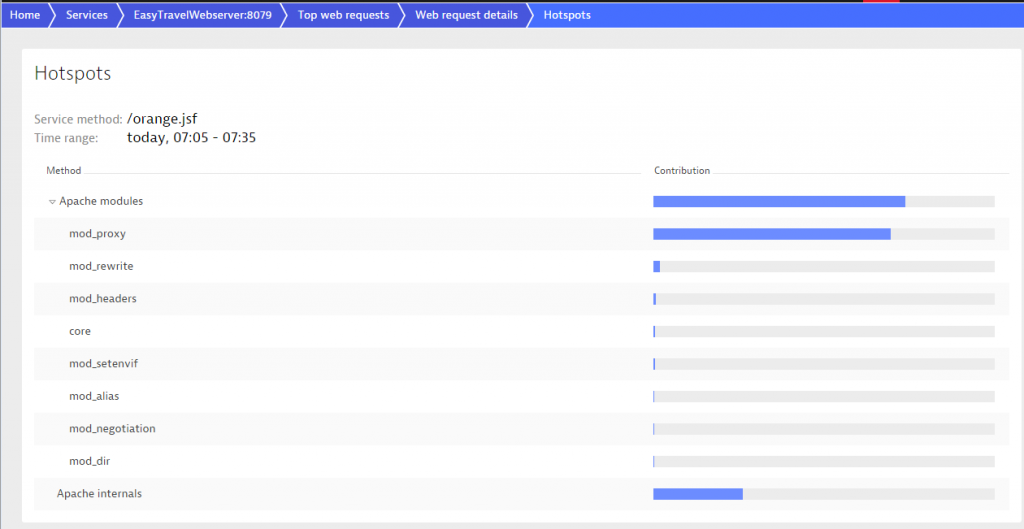 Note: You must install OneAgent v79 or higher to see this enhancement.