We're sitting pretty alongside the world's AI heavyweights
This week Forbes published an eye-catching article that looked at the top 6 AI technologies that will help or destroy jobs in the future.

#5 on that list was virtual assistants and how this technology is having a big impact within big business. Dynatrace features in a list of 10 vendors pioneering this space which includes the likes of Google, Amazon, IBM, Samsung, Microsoft and Apple.
How's that for brand association?
Share our tweet about the news here.
Or you can share our LinkedIn update from here.
Dynatrace goes from strength to strength in the cloud.
At the end of last week, we were announced a proud launch partner in the AWS IOT marketplace.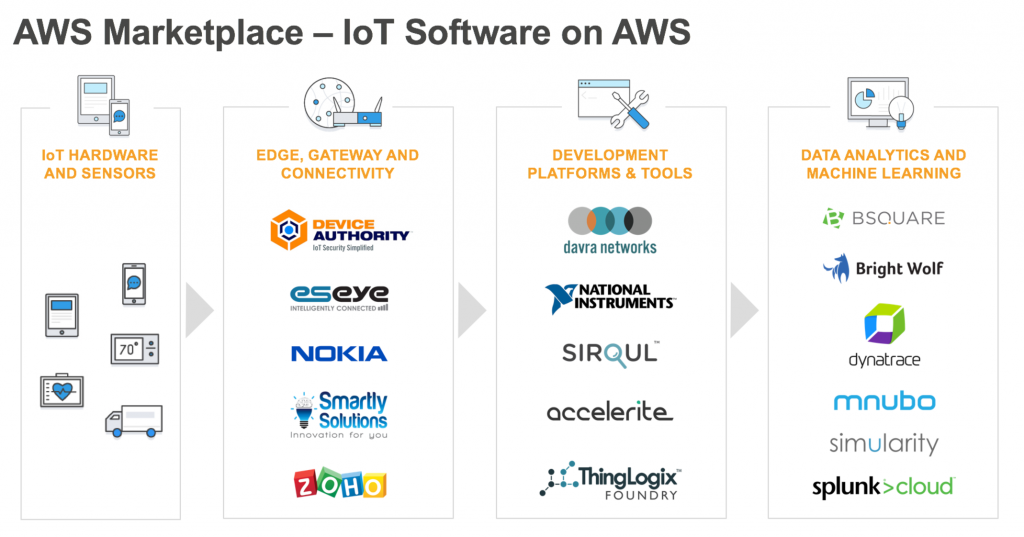 If you haven't caught it yet, have a look at Harald Zeitlhofer's blog post. It calls out some of our standout IOT monitoring capabilities, like:
The fact that we can see the availability of individual devices AND the global distribution of those devices
We monitor end-to-end transactions – from the IOT device, all the way back from the cloud service, to the end user.
Pretty sweet hey?
THEN, we announced just a couple of days ago that we're also perfectly primed for Google Cloud too!
This means Dynatrace has everyone's cloud monitoring needs covered, no matter who your preferred cloud partner is. Jump over here to read a quick summary on the depth and breadth of our cloud capabilities.
"Dynatrace has given us visibility into our business critical apps that we've never had before"
"Dynatrace installed within hours, as promised, and was impressive right out of the gate"
"The data that Dynatrace provides means we can now make informed financial decisions impacting our infrastructure and our applications."
What's been super cool is that nearly every customer has highlighted how blown away they are with our AI capabilities that make light work of digital complexity.
Here's a quick video I shot with VP of Marketing, Dave Anderson, overlooking the impressive city skyline of Singapore. This was taken candidly just after the local Perform event when we were reflecting on how great the energy is that surrounds our events, teams, and local customer stories.