Starting with Agent v1.85, Dynatrace offers code-level visibility for its PHP deep-monitoring support. Code-level visibility gives you insights into where your PHP code spends the most time and uses the most CPU.
To access PHP code-level view:
Click the Services tile on your Dynatrace homepage.
Select an Apache or PHP service.
Select a PHP request.
Click the View response time hotspots button.
If you use FPM, select your FPM service and click the View response time hotspots button to view the entire service or any individual request.

In the Average response time infographic, click Self time to view the breakdown of your request's code-level timings. Notice that PHP execution is now a clickable link you can use to view method-level hotspots in your PHP code.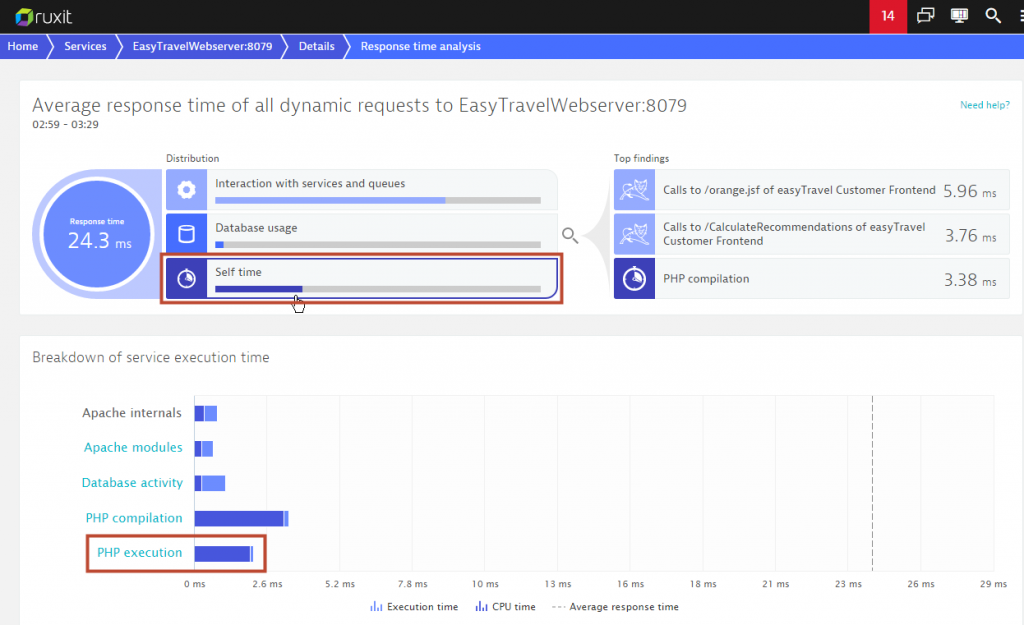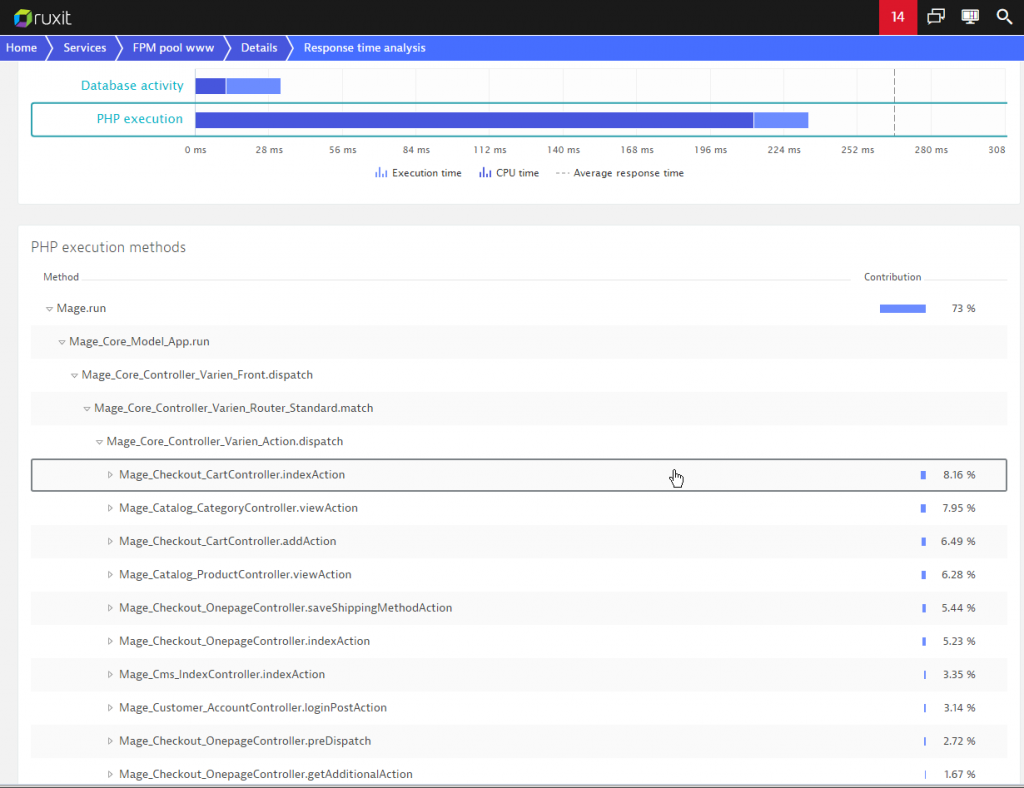 If you're only interested in why your service consumes a lot of CPU, and not in the response time, you can analyze CPU consumption directly.