With the Brexit decision over, financial markets are reacting to Britain's decision to leave the European Union.  Below is a view showing the performance of various financial services websites, aggregated by industry and country.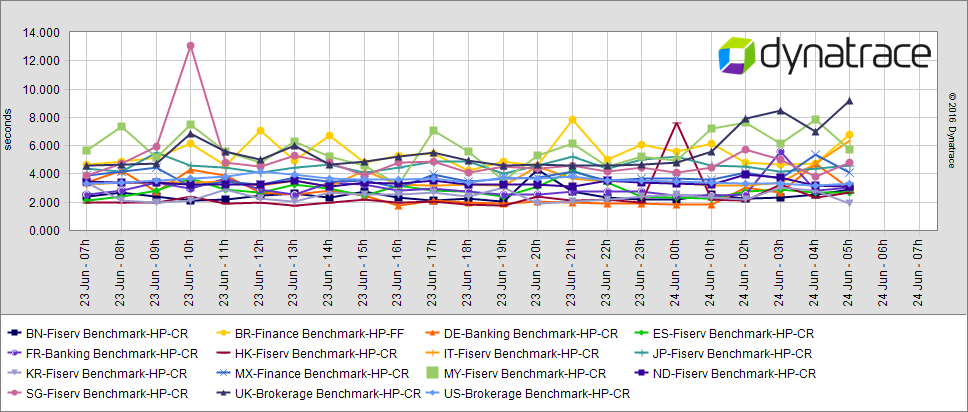 The most immediate impact has been with UK based brokerage sites.  The team at Dynatrace proactively monitors hundreds of financial services sites as part of our Benchmarking practice.  The chart below shows how this benchmark is indicating slower response times and poorer availability as end users attempt to reach brokerage sites in the United Kingdom.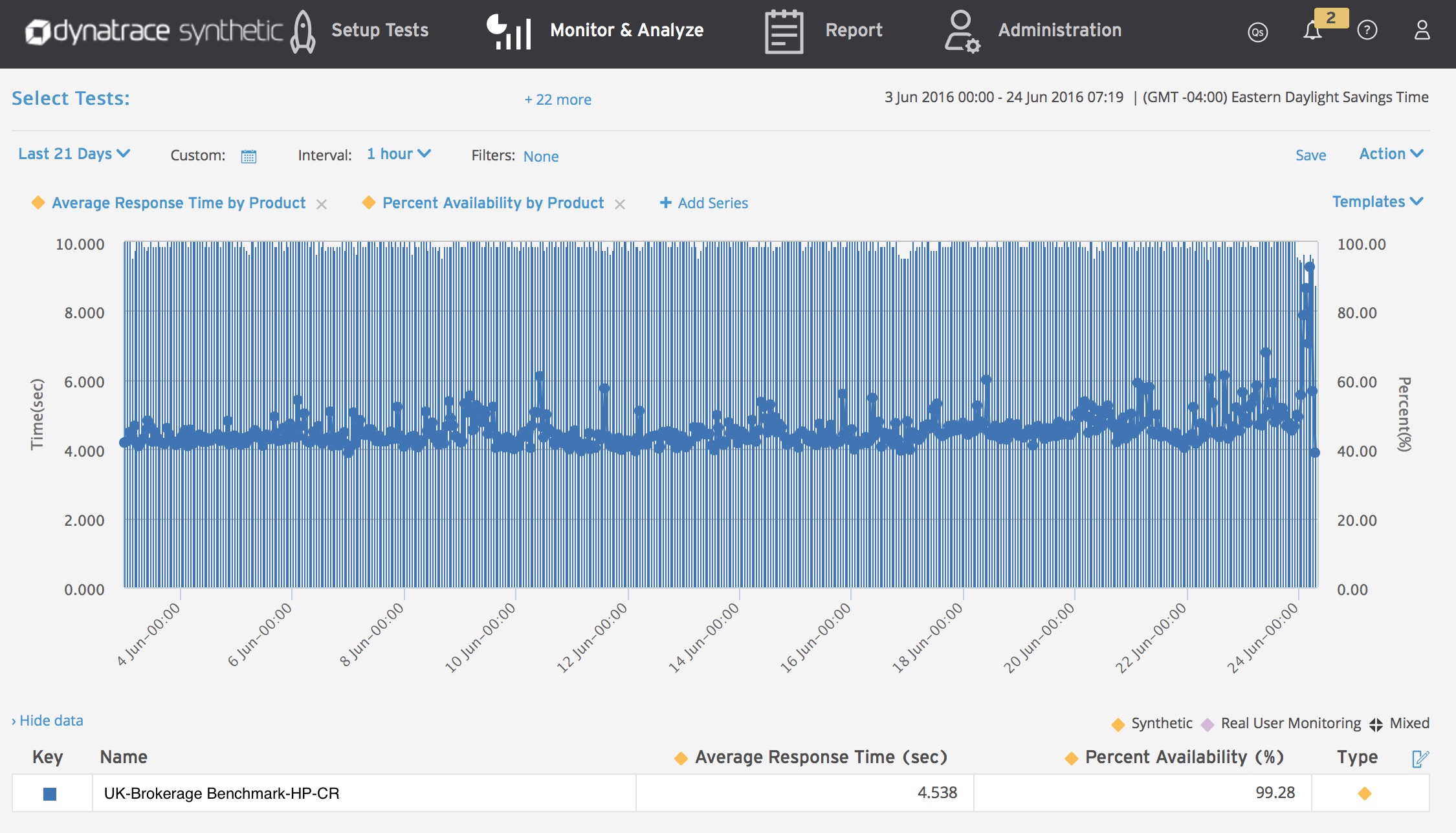 One of the sites which has been most impacted is the London Stock Exchange site.  Proactive Synthetic tests from London across Chrome, Firefox and IE browsers show the slow down today.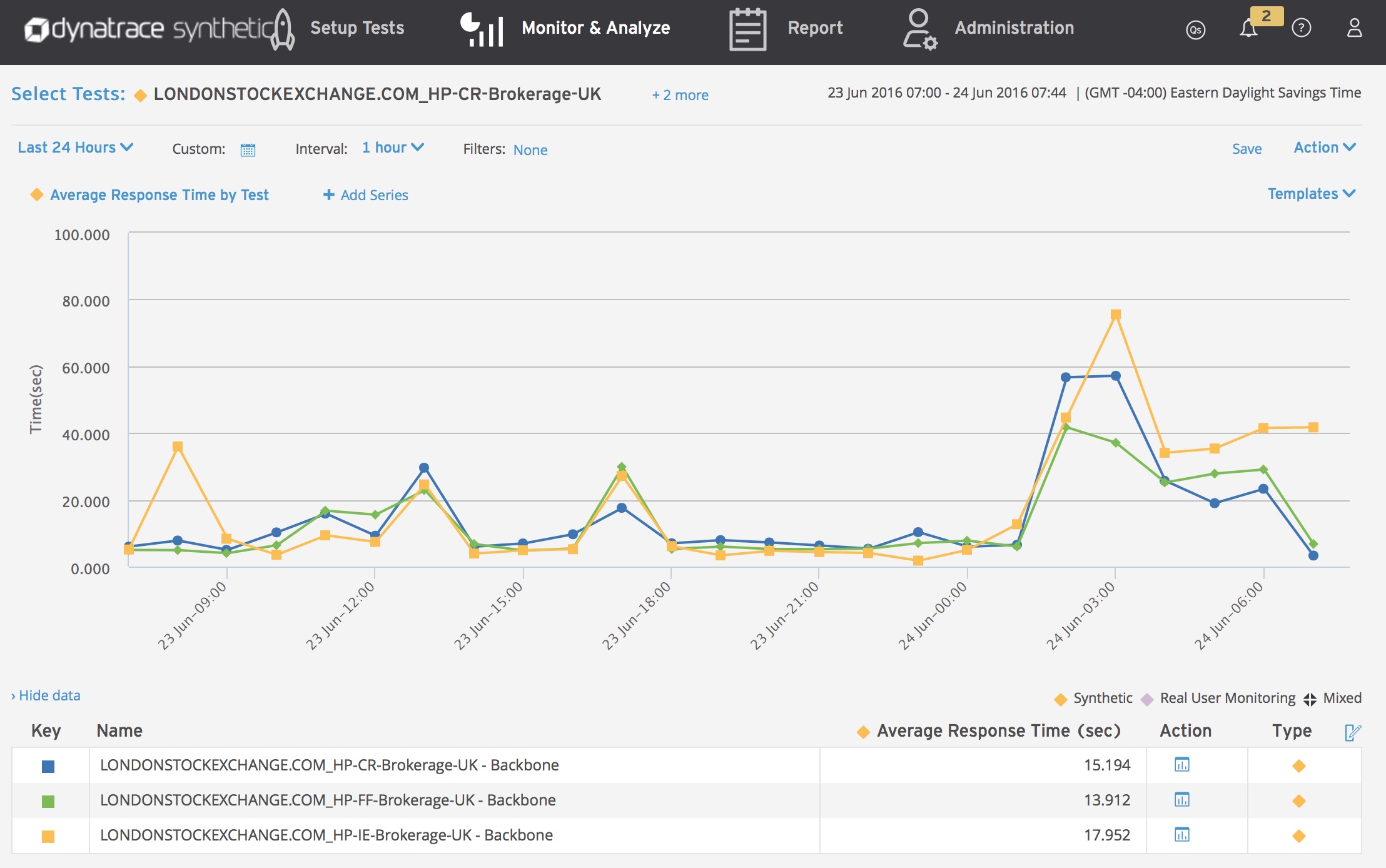 The London Stock Exchange site is a complex website delivering over 1.7 MB of data every time it is loaded, makes ~99 connections to retrieve 119 objects across 20 different hosts.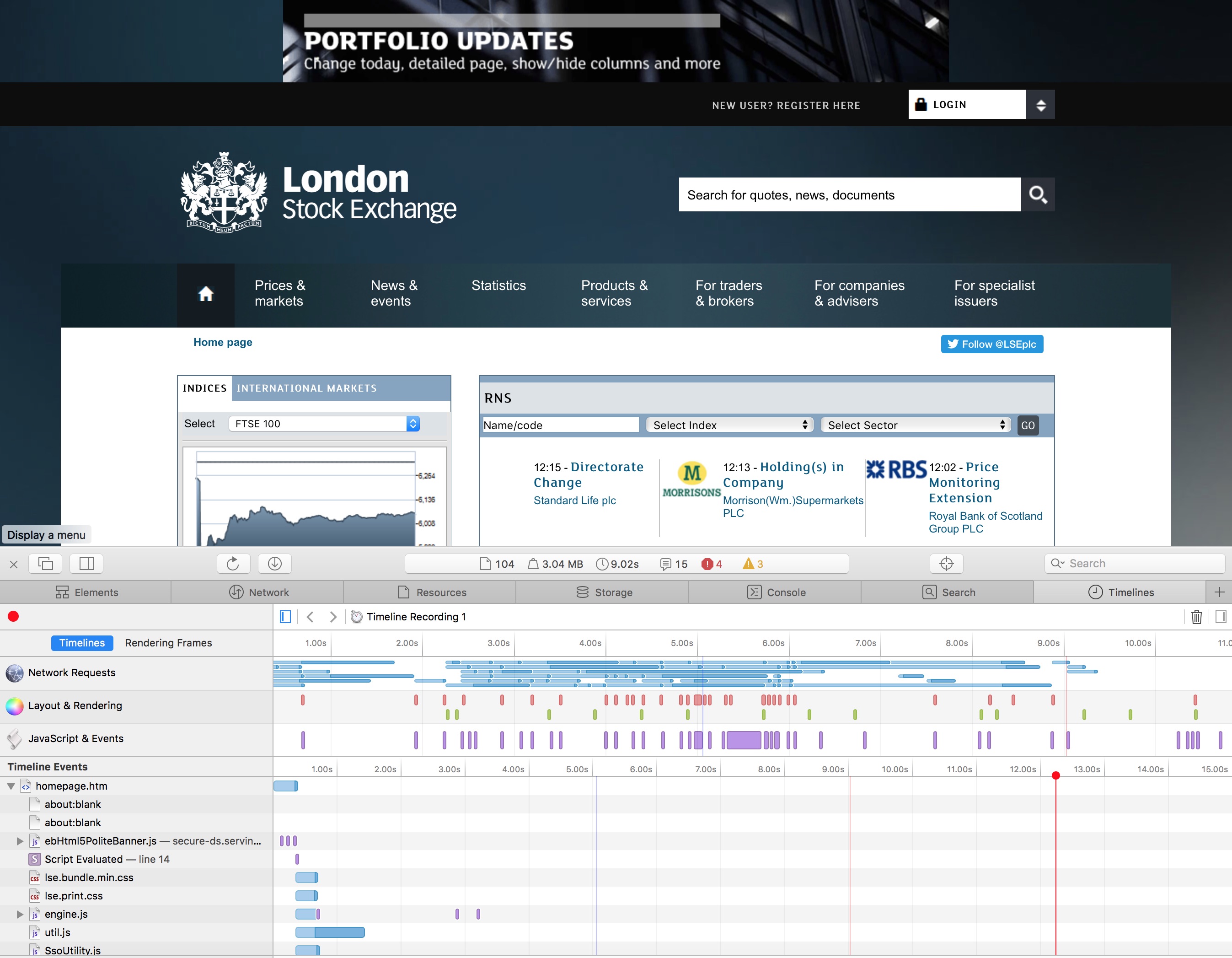 Today we see that the site is suffering from a slow down on the server side and on the network side.  Metrics like First Byte Time indicate to us how long servers are taking to respond to inbound requests, and measure like connect time give us an indication of how long it takes to establish a network connection from an end users browser.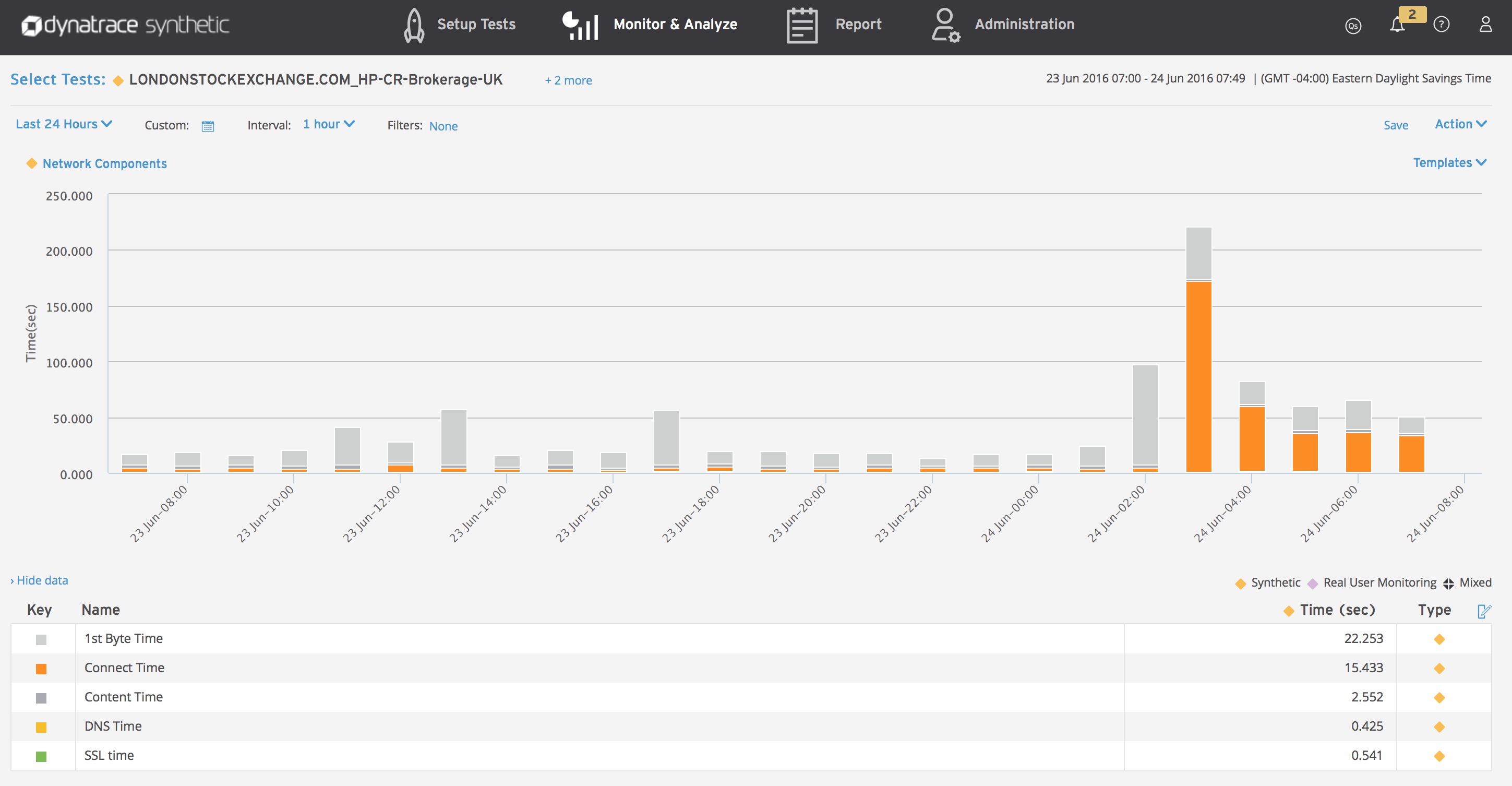 When we look at the site in more detail we see that the domains/hosts www.londonstockexchange.com and charts.londonstockexchange.com are being impacted the most by the increase in traffic.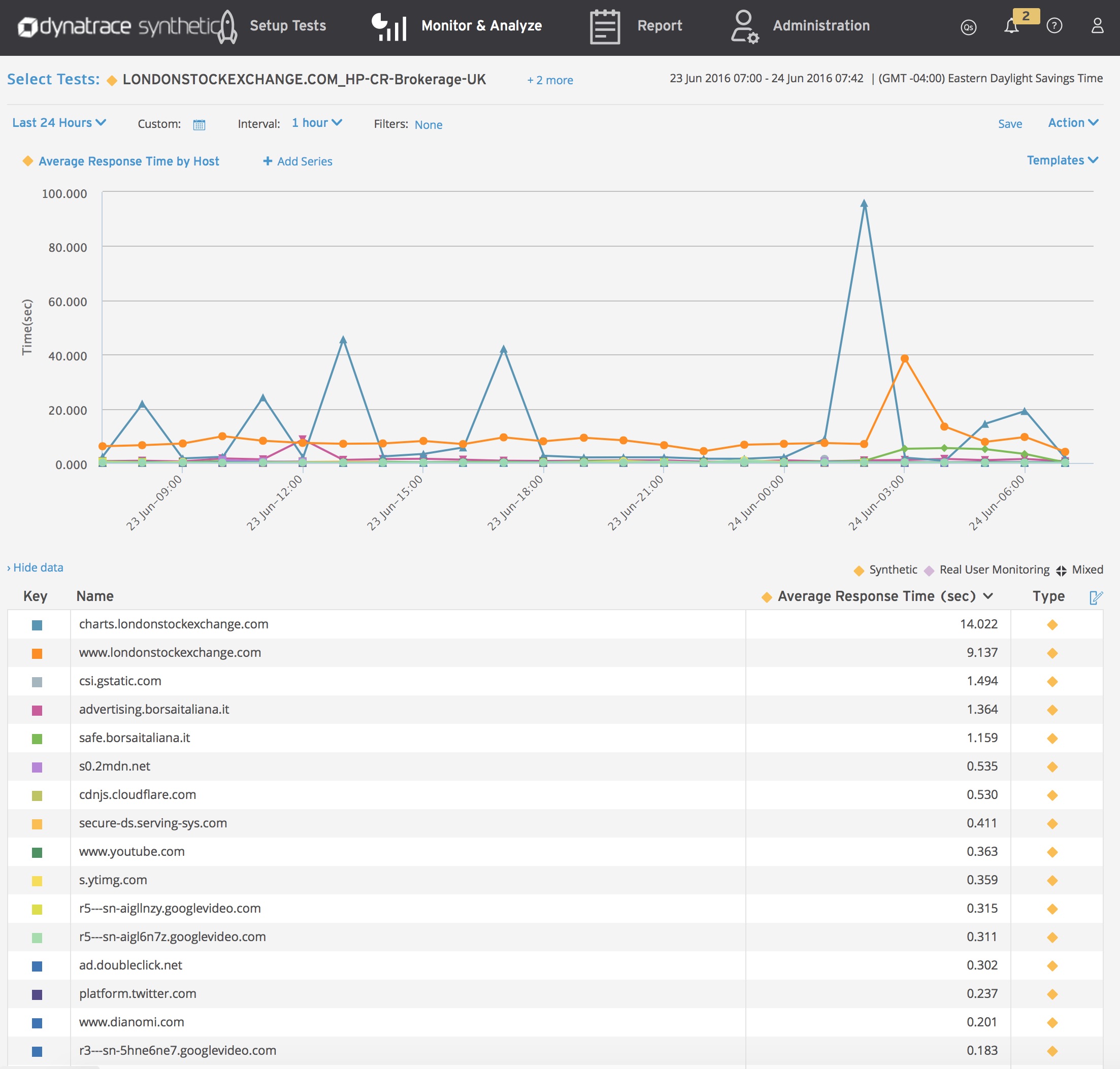 Unplanned macro events are difficult to manage, however organizations need to always have a plan in place.  Everyone needs a playbook. Financial services organizations need to make sure they have plan in place when things go bad.  The plan should not just be a reactive disaster recovery plan, that alone would be a bad plan. The financial service organization's plan has to look beyond disaster recovery and make sure that their sites and applications have been thoroughly tested well before any unplanned event. The plans have to include all parts of the organization, it should not just be limited to operations, it has to include digital business owners, development, test and operations.
Have the right Digital Performance Platform in place. It's not enough to have a plan, but you also have to have the right platform in place.  Having standalone tools in place can lead to false sense of security.  When things go bad for a financial services organization we typically see them go into a "war room" scenario.  Every team has their own set of tools which typically tell them that what they are responsible for is green, but still the problem persists. Financial services organizations don't need more tools, they need a Digital Performance Platform that bring teams together, they need a common metrics that everyone in the organization can use including operations, development, test and digital business owners.
Financial services organizations also need to understand the data. Having the right Digital Performance Platform in place is a step in the right direction, having the expertise to understand what the data is telling you is another thing.  Most financial services organizations have teams of individuals who all understand their part of the application, and have a few "rock stars" who have the big picture in how it all works together.  Modern financial services applications are incredibly complex, with applications having hundreds if not thousands of dependencies. Sifting through log files (which is what we see most often) is the old (and most costly) way of solving a problem. Financial services organizations need to have an understanding of the relationship between application components and external internet factors. While most financial services organizations have a few rock stars what they need is a next generation Digital Performance Platform to automatically notify that an event is occurring, analyze all the dependencies and discover the root cause of the issue.
Andi Grabner explained how a Digital Performance Platform can automatically identify the root cause of a problem in this excellent article.  Also, below is a screenshot of Dynatrace which is an example of a next generation Digital Performance Platform which can be used by financial services organizations to prevent unexpected macro events from impacting end user experience.
Additionally as the team at Dynatrace tracks this event, we can see the impact on traffic and throughput across the UK and Europe.   The view below shows the Dynatrace Synthetic Internet Health Map, which is showing issues related to throughput across Europe.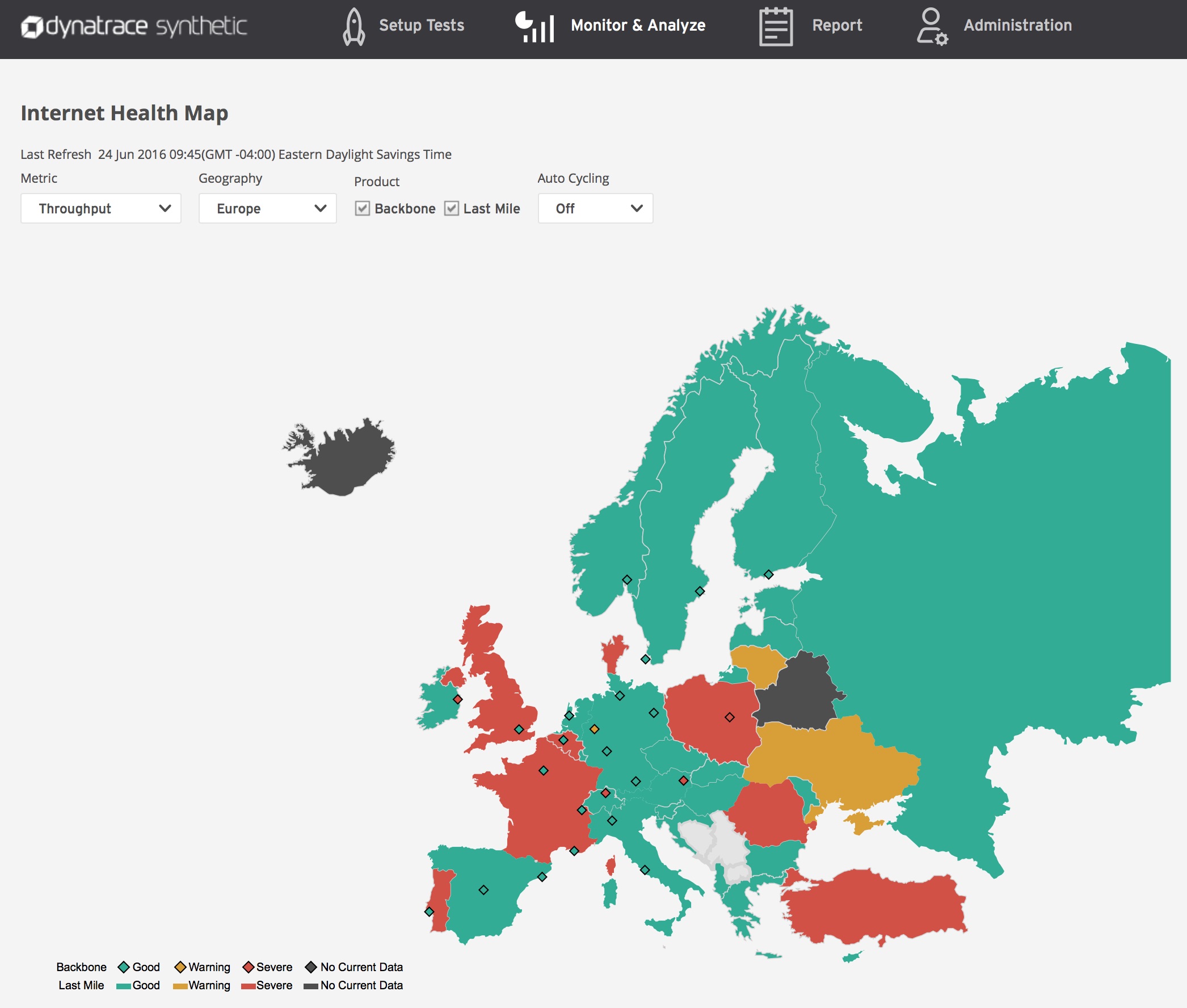 When we correlate this with another source, in this case the content delivery network Akamai's Real Time Web Monitor we see that traffic is well above normal.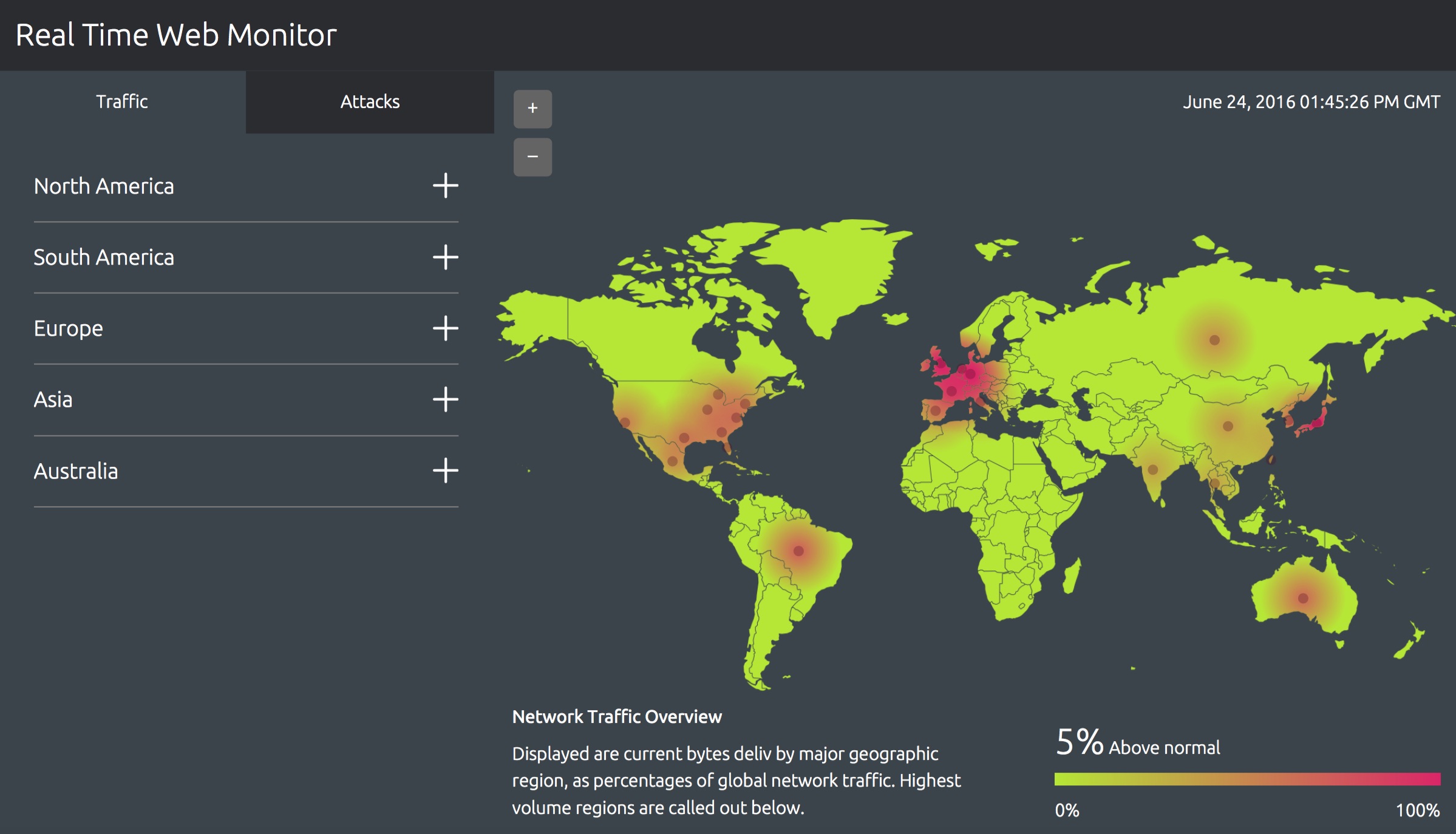 Finally when we look at the Dynatrace Financial Services Benchmarks we can see how the Brexit results are impacting specific markets.
The future looks to be tumultuous for European markets, financial services organizations will be well advised to embrace a Digital Performance Platform to make sure their end users are not suffering any more than they already are from the Brexit decision.