If last year's holiday eCommerce trinity of Thanksgiving Day, Black Friday and Cyber Monday was the tipping point for mobile, this year paid off BIG for those that bet the trend.
While early indications for overall sales may be mixed, online sales were up 36% on Black Friday and up 18.1% on Cyber Monday. That's pretty good, but the real growth came from mobile. Smartphone and tablet users accounted for 46% of all online traffic according to IBM and sales topped out at 37% of all online sales on Thanksgiving Day, an increase of 42% over last year, according to Adobe.
"Mobile continues to be the story," Anuj Nayar, senior director of global initiatives at online transaction company PayPal (NASDAQ:PYPL), told IBD.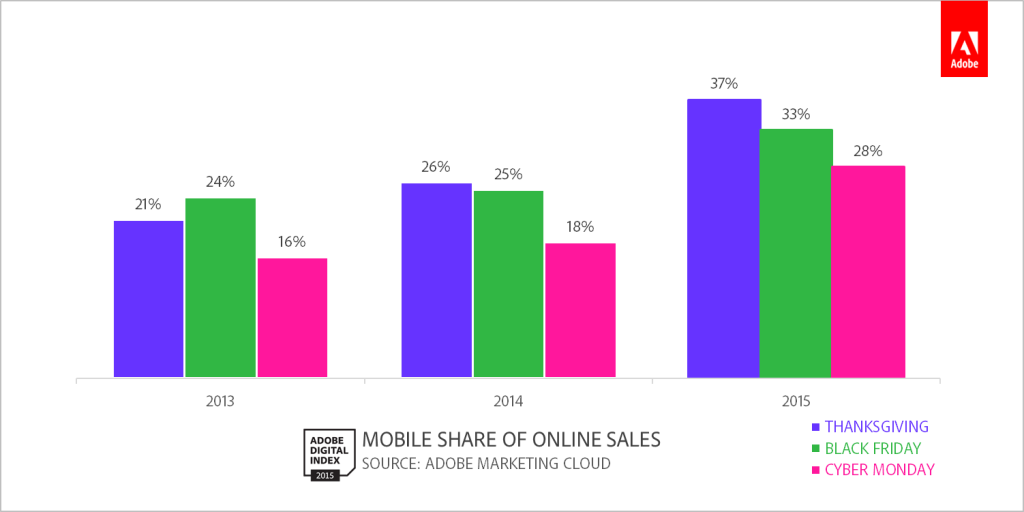 Our recent research focused on the future of digital commerce—with a special look at the millennial as a trend setting age group. Their always-on digital lifestyle and love affair with their smartphone fuels the mobile sales growth.
The good news is that while retailers are still susceptible to stumbling online in the midst of the season's surge, the majority delivers and continue to make progress engaging with customers across tablet, smartphone and desktop screens.
While retailers dig in for the remaining holiday season, every company should be re-evaluating their mobile strategy. The clear signal delivered over the past 5 days is that mobile is now a key transaction channel, no longer an engagement one. Digital and omnichannel transformation is the only way to seize the future opportunities. Are you ready to capture it? Are performance and scalability designed into your digital assets as features from the outset? Are your digital priorities focused on maximizing customer experience across digital channels? Do you capture delivered experience in real-time and the technical context needed to explain a remediate?