Amazon AWS re:Invent 2016 is quickly approaching and Dynatrace is proud to be participating for the third year in a row, this year as a platinum sponsor.  With an expected 24,000 attendees, this will be the largest gathering of the Amazon Web Services community.
As the only fully-automated monitoring solution for private, hybrid and public clouds, Dynatrace will be showcasing the power of a full-stack, machine learning (AI) monitoring solution. Learn how to migrate to AWS with confidence, optimize your applications for reliability and scalability, and lower mean time to resolution of problems with on-going AWS monitoring.
Dynatrace achieved AWS Partner Migration Competency recognition this year, strengthening our commitment to the AWS community and ecosystem. We also did 12 global AWS Summits in 2016, having discussions with more than 8,000 people using or considering AWS.  We have heard the challenges and concerns you face with migration and monitoring of your AWS environment and will address those throughout the conference.
Breakout Session: Building the Future of DevOps with Amazon Web Services
Come hear Alois Reitbauer, Dynatrace's Chief Technology Strategist, discuss Building the future of DevOps with Amazon Web Services.
The session will cover the dynamic and complex nature of cloud environments and how a radically new approach to monitoring is essential.  Learn how AI-based monitoring and our exclusive voice interaction interface (Davis®) acts as a virtual team member, decreasing complexity, helping even small operation teams run very large cloud environments.  More importantly, learn how allowing software to handle complexity enables companies to accelerate disruptive innovation.
We are Here to Help!: Visit Us at Booth 1837 to Experience the Future of Monitoring 
Dynatrace houses some of the brightest minds and thought leaders regarding cloud migration, microservices, DevOps and how that all ties into application monitoring.  We run our application on AWS and monitor it with our solution, so we know this platform first hand and "eat our own dog food". They will be there to answer your questions and address your concerns as you consider migrating your applications to AWS and how monitoring plays a critical role throughout the entire journey. Some of the items we will touch upon include:
How Dynatrace's unique capabilities can save you time and effort during your cloud migration journey
How Dynatrace supports the optimization usage of AWS resources such as EC2 instances and Lambda functions
The benefits of AI based monitoring of dynamic cloud instances and why it's critical to your company's future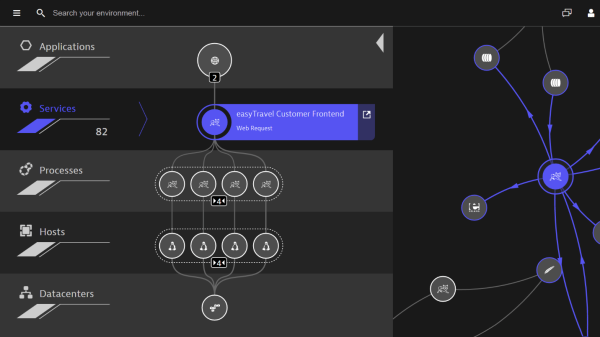 Want your own private meeting with our experts?  We have a private conference room and you can schedule a time to meet with them.  We have limited availability, so book early! (24,000 attendees and 25 slots — you do the math).
Throughout the day we will also be providing live demos of the Dynatrace solutions and there will be scheduled expert presentations about the unique benefits Dynatrace provides in AWS environments. Check out the schedule of presentations, topics and times and don't forget to mark them in your calendar.
Come meet Davis!
You've seen at least one of the Iron Man movies, right? Davis is to monitoring what J.A.R.V.I.S is to Tony Stark.  A natural voice interface that provides valuable information instantly.  This is cutting edge, so don't miss the opportunity to try it out for yourself. There will also be sessions at the booth and a demonstration during our breakout session.
Prizes and Giveaways
What's a trade show without prizes? There will also be lots of opportunities to win some great prizes (not just Dynatrace swag,  think Amazon technology!). Don't miss your chance to participate in our Dynatrace Stack Attack contest where you can try to outperform your peers by stacking and unstacking cups. Sounds simple, right? If you can do it in under 15 seconds you win a prize. Get on the leader board and come back at 5:00 pm each day to see if you topped it, and win a second-generation Amazon Echo Dot (I just got one last week and it is awesome!)
We will also be giving away copies of our latest book, completed in conjunction with O'Reilly Media titled, "Cloud-Native Evolution: How Companies Go Digital". It is a guide for those that want to learn more about cutting-edge practices in the interest of going cloud native.  It is full of case studies and can be used as a maturity framework for gauging how far along your team is on the journey to cloud native practices. It is about tackling problems that are both technical and cultural.
Fun Time with Dynatrace!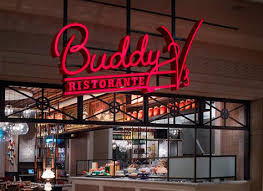 No one wants to go to a conference (especially in Vegas) and not have a little fun (don't worry, we won't tell your boss).  Dynatrace is part of the AWS re:Invent Pub Crawl and will be hosting a Glow party at Buddy V's (you know, the guy from TLC's hit show "Cake Boss") in the Venetian Wednesday from 5:30 pm to 7:30 pm.  Have a few drinks on us with a variety of complimentary beer and wine, and to make sure you can still party on the Strip after, we will be providing a wide variety of appetizers from Buddy V's signature favorites list.  No need to register, just come on by, hang with your peers and Dynatrace experts, and have a few drinks (and apps) on us!