A day ahead of the official kickoff to Perform 2017, we were joined by 375+ of some of the best minds in IT for a series of (sold-out) Hands on Training sessions. This group was exposed to leading, in-demand technologies in the APM market and experienced our latest product updates and innovations.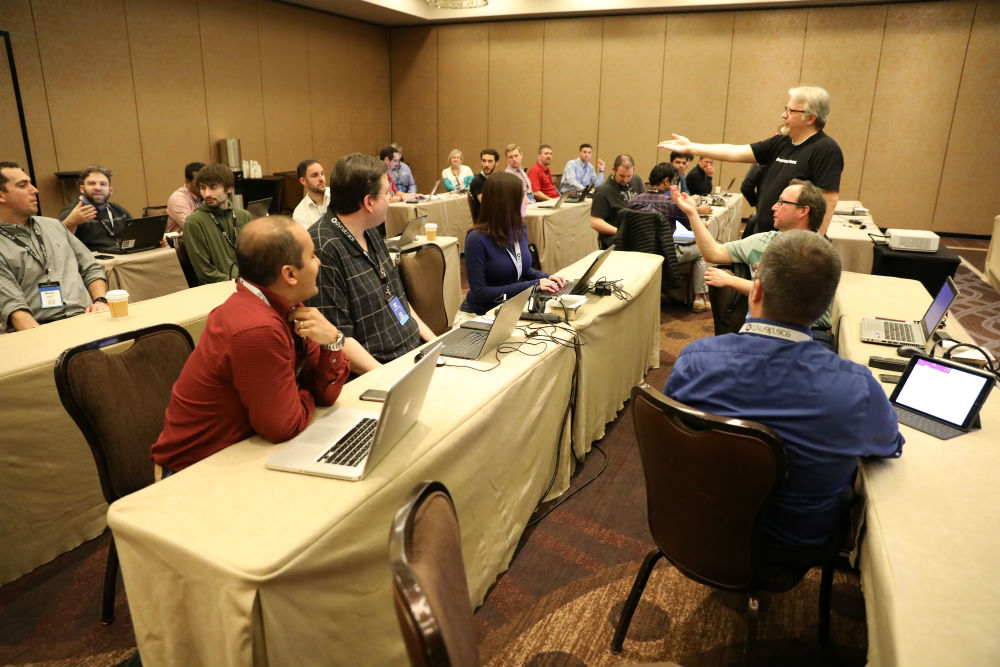 We seamlessly pulled off 26 sessions by renting compute power for a limited period of time via Amazon Web Services. A virtual lab environment was pre-built for each student. It hosted the core Dynatrace products as well as clusters of micro applications. Designed to be highly flexible and easily configurable, on-demand cloud services like AWS are the ideal solution to deliver a one-time elastic event like this.
Why AWS?  It's easily managed, with a one-time cost
In just a matter of a few hours we surged to 4,000 CPUs, 16 terabytes of memory, and 100 terabytes of solid-state storage. This load was distributed across nearly 1,200 EC2 instances that were on stand-by. Customers launched them simultaneously at 8am. For 10 hours, students generated hundreds of thousands of transactions as they engaged and operated within their individual environments. Once the day completed, and everybody headed to the pool for dinner and drinks, everything was shutdown and erased. This wouldn't have been possible using a self-hosted or in-house solution. The initial investment and long-term overhead costs would have been prohibitive.
AWS helped us create a uniform classroom experience  
Once we had a working, production quality build we could scale that out hundreds of times for each class.  Each attendee had a dedicated, stack-based environment. This created uniformity and allowed the instructors to spend their time delivering content instead of addressing individual environment issues.
"Each and every one of my students was able to build an entire performance testing framework in AWS in just a few hours. Starting from scratch, they launched EC2 instances, installed four open-source applications and ran a test against a production website. This would have been impossible to accomplish without AWS." – Gopal Brugalette, HOTday instructor & Principal Design Engineer, Concur.
With Cloudformation, every step of training from start to shutdown was identical for each and every student. The operations team in the wings was able to rapidly make changes across an entire fleet of stacks when a change was requested. With a few scripts, every student environment could be updated in a flash – keeping them on track to make the most of the 4-hour experience. Even an instructor's last minute request for 100 more clusters, each with a unique configuration and a Route53 public address space, was delivered in under 15 minutes.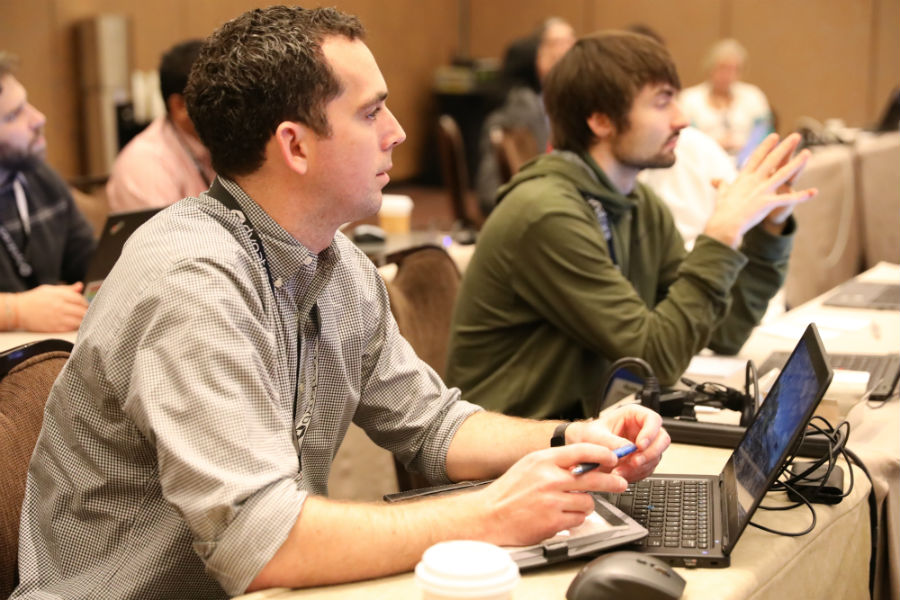 While we may be in Vegas, we didn't gamble on HOT day
Relying on a BYOH (bring your own hardware) model to be powerful enough to run multi-tenant stacks presents a huge customer or, in this case, student experience risk.
With AWS, we had control over the entire platform within the management console. We ramped up backend resources on the fly, ramped down what wasn't needed to save on operational cost, and scaled additional student environments in minutes for those last minute registrations. It is the only logical way to deliver and execute a training of this size. Our requirements and diversity in architectural requirements drive us to use AWS as the only provider that can deliver this experience for our customers.
Learn more about Dynatrace's relationship with AWS.