Tablets such as Apple's iPad or Amazon's Kindle Fire are increasingly making headlines with astounding growth and website traffic share numbers. According to a recent report, iPads have even begun to account for a higher percentage of Internet traffic than iPhones.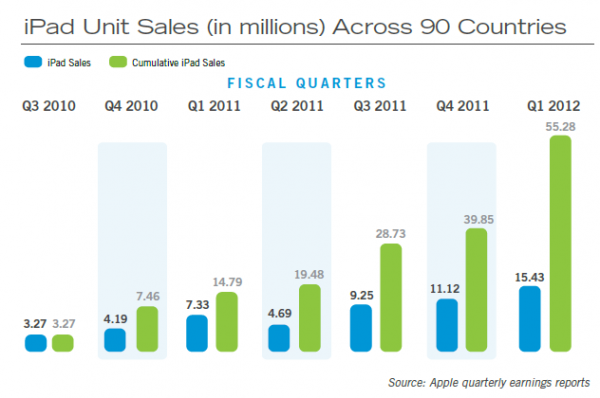 Consumers and enterprises have embraced tablets in large numbers for everything from web browsing and social networking to mission-critical business applications that increase employee productivity and drive revenue.
Organizations in industries ranging from financial services to retail are starting to pay attention for good reasons – tablet users represent a coveted target audience that spend more, have higher average order values, and higher or equivalent conversion rates.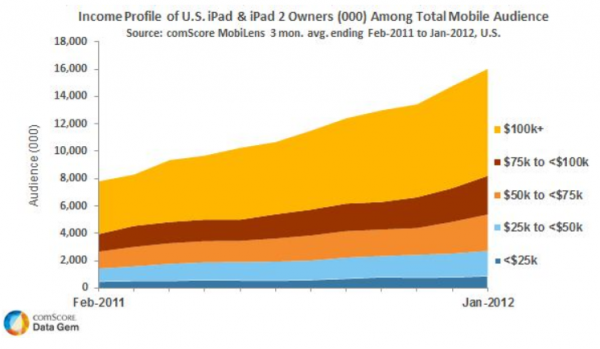 (Source: http://www.comscoredatamine.com/2012/03/ipad-ownership-grows-among-all-income-segments-in-the-u-s/)
For organizations that depend on the web to drive business, tablets represent an important new channel for customer engagement. In my last post Are Banks Prepared for the Tablet Revolution?, we found that banking institutions are beginning to deliver innovative, quality experiences to their smartphone users. However, when we looked at the overall end-user experiences that they're delivering to their customers who own tablets, we found that there's still a lot of work that needs to be done.
Thirteen of the 15 top U.S. retail banks deliver websites designed for a laptop/desktop computer (i.e. broadband, fast hardware, keyboard and mouse interaction model, etc.) to iPad users. Two of the top 15 deliver mobile sites designed for 3-inch smartphone screens.
With these stats in mind, we wanted to know more about users' expectations when it comes to the web experience on tablets. We commissioned the first global survey of tablet users' web performance expectations. The study surveyed more than 2,000 end users across North America, Europe and Asia who accessed the Internet on their tablet in the past six months.
What did we learn?
As you may already know if you're a tablet owner, one thing is clear — fast is better than slow. Almost 70 percent of tablet users expect a website to load in two seconds or less, and more than two thirds of tablet users expect web sites to load just as quickly, or quicker, than on a desktop/laptop computer.

Failure to deliver fast, quality web experiences and meet rising end-user expectations can reduce revenue, increase costs and damage the brand. The survey revealed that 33 percent of tablet users are less likely to purchase from a company online if they experience poor performance and 46 percent will go to competitive websites. Even more troubling, 35 percent are less likely to visit the problematic website on any platform.
Website issues are also common for tablet users, with four out of 10 tablet users having experienced website problems. Among those who have experienced a problem, slow load times is the most frequently cited issue, with site crashes, problems with site functions and issues with site format also being cited.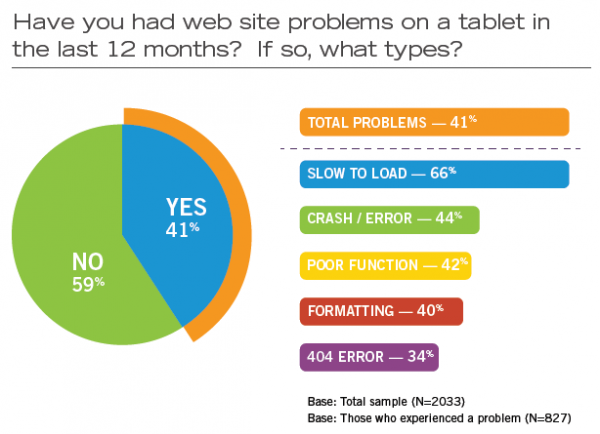 If companies want take advantage of this coveted target audience, they need to understand how their customers access and use their sites in order to capitalize on every single interaction and deliver tablet-optimized sites that not only adapt to the device on which they are accessed, but also the network used to connect to the web.
To learn more about how to improve web performance for tablet users, find out more about mobile app monitoring.