When we get engaged with prospects that are interested in our performance management solution we walk them through a Proof of Concept. We let them install Dynatrace on their own prior to the actual POC. During the POC we ask them to exercise typical use cases on their application that show performance problems. We walk them through the different analysis options and add the findings to a final POC Presentation. In this blog I want to share some screenshots and findings of a typical Proof of Concept recently done in a heterogeneous .NET/Java Environment.
Out-of-the-Box Result Presentation
The screenshots are taken from the final POC Presentation that my colleague Francis pulled together after analyzing a one hour recorded Dynatrace Session with an Out-Of-The-Box Dynatrace Configuration.
1. Get a general performance overview of the application – where are my hotspots?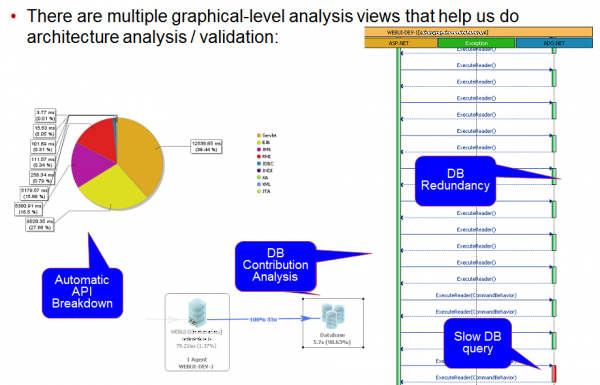 Read more on identifying Hotspots
2. What is going on between my application servers?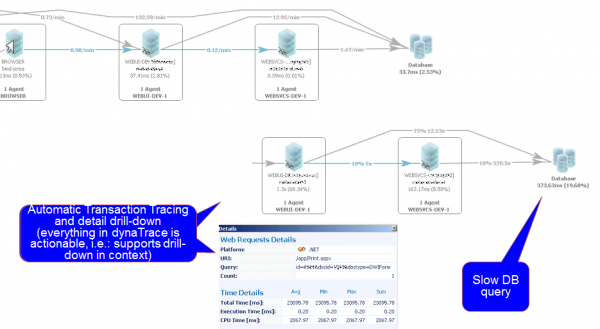 Read more on Tracing Distributed Applications
3. Sequence Diagram for individual transactions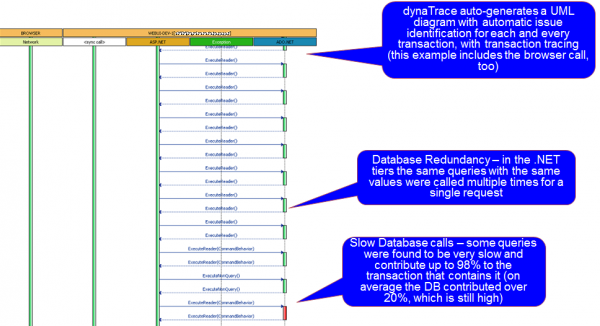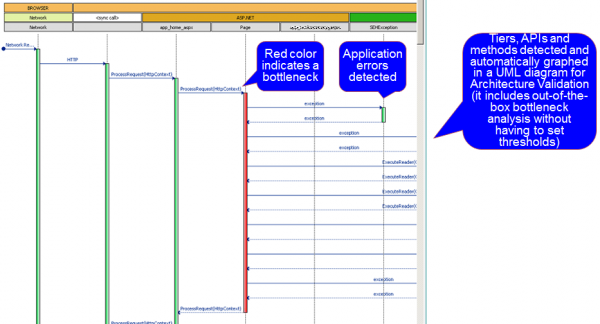 More on analyzing architectural problems
4. Analyzing Database Activity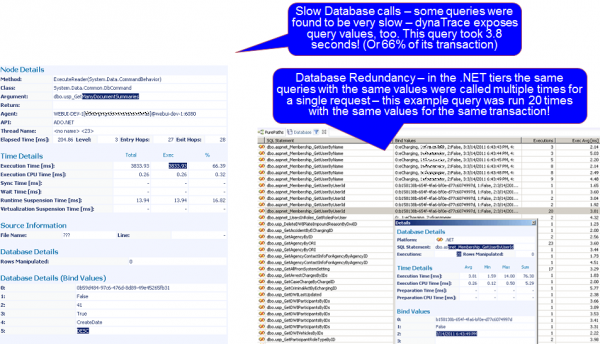 Analyzing slow SQL Query on WebLogic: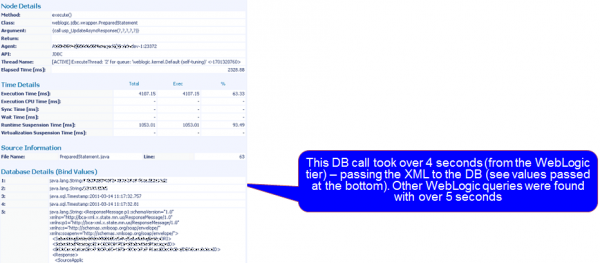 Read more database related blog entries.
5. Identifying slow Remoting calls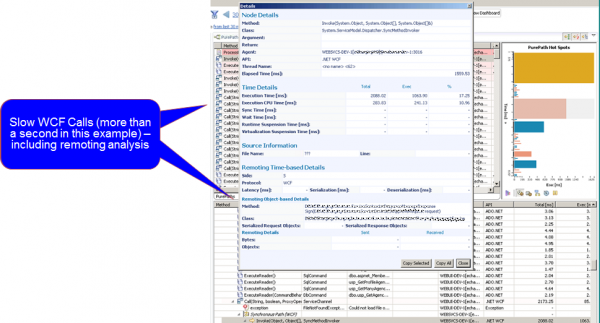 6. Analyzing hidden exceptions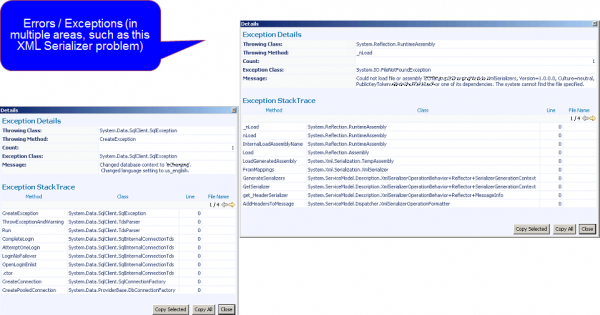 More exceptions caught on WebLogic: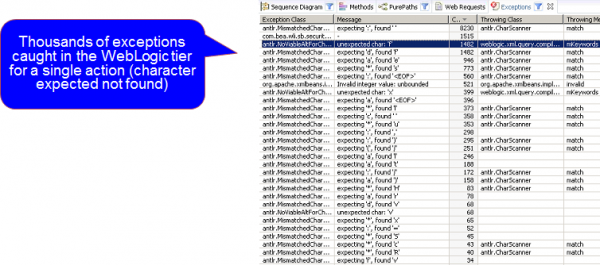 7. Runtime Suspension (Garbage Collection) Impact Analysis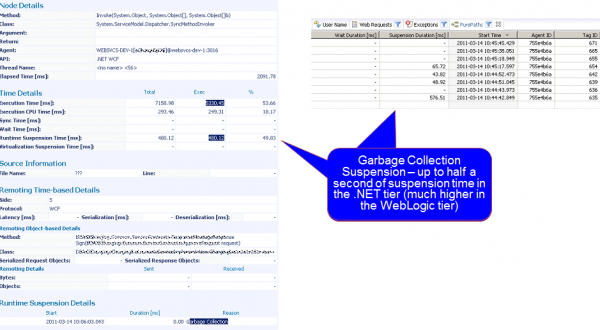 Read a blog post on the cost of exceptions
8. Details on Web Service Calls from .NET to Java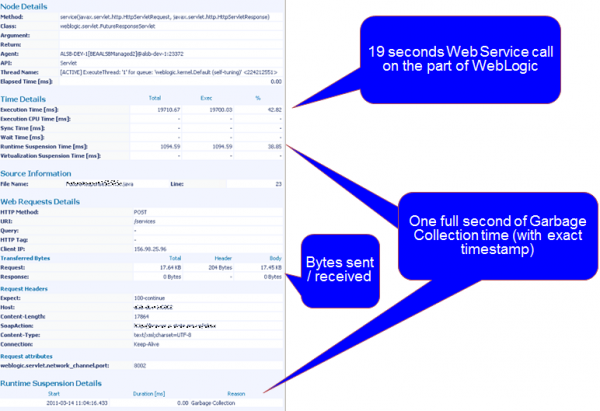 9. Lookup Source Code from your own or foreign code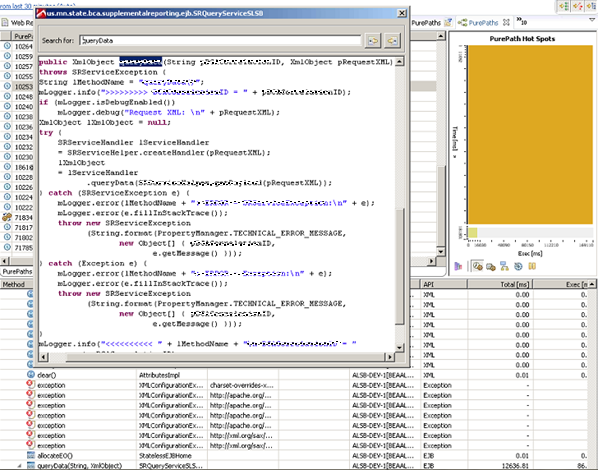 Conclusion
As you can see – it is easy to get an overview of the performance hotspots. The typical problems that we always find are things like too many database statements, hidden exceptions or long-running remoting calls. Read my blog about the Top 10 Server-Side Performance Problems that we often find with our Dynatrace Installations.