Sprint 68 brings some long-awaited features to the Application overview page!
The Application pages and most of the application detail pages now include a Problems tile. This tile displays all application-related problems and enables quick navigation to related application-specific problem pages.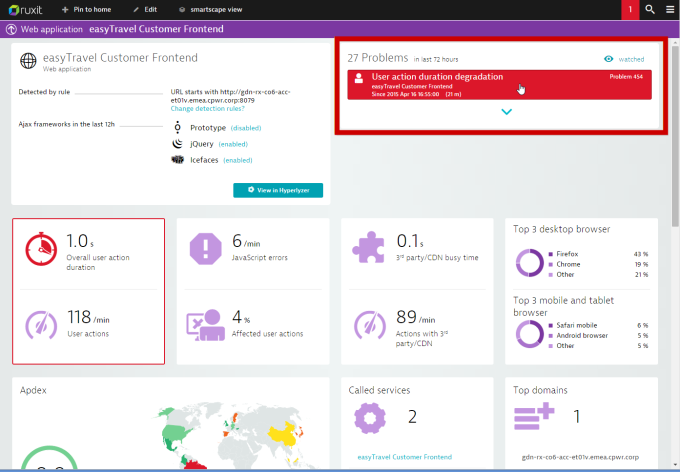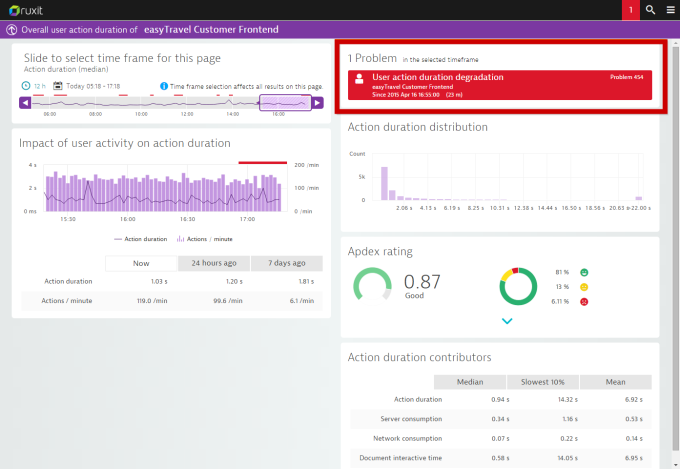 A new properties tile has been added to the Application overview page that includes meta information about the selected application. This tile shows you the detection rule that identified the application (and thereby also the pages and XHR that match the application).
The detected Ajax/XHR framework is also displayed, along with details about whether or not support for the framework is enabled. From here you can link directly to Application settings > XHR (Ajax) detection to enable/disable XHR detection for the various frameworks.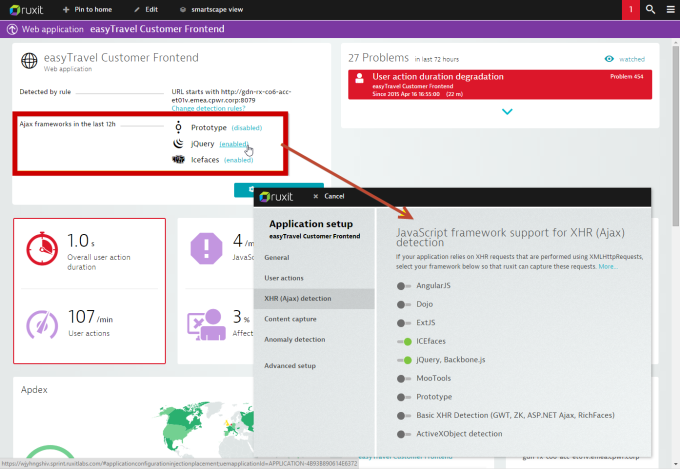 Finally, the new properties tile also includes a link to the awesome new Hyperlyzer, a multidimensional visual query interface that enables you to visually query five different application dimensions: geography, browser, operating system, bandwidth, and user action. Click View in Hyperlyzer to get started with this great new feature.