If you've spent any time managing and monitoring software in the cloud, you probably know how annoying alerts can be. I'm here to tell you that alert-less monitoring does exist.
One of the most important factors of application performance monitoring is setting up alerting-thresholds correctly. Unfortunately, if they're not set up correctly, you'll be spammed by countless alert emails. Being the performance hackers we are, we didn't want to wait until someone else found a solution for this problem.
We decided to get rid of production alerts and it was one of the best decisions we've made. By the way, we also ditched the need to manually configure thresholds (of course, you're still able to configure them if you want to).
No matter whether you're operating an environment in the classical sense or whether you're DevOps, we'd love to hear your thoughts on our approach.
The homepage. Home to all problems and data.
Admittedly, the Dynatrace homepage won't change your life. It's awesome nonetheless because it is there, readily configured with the most useful tiles, upon first login. We 've prepared everything for you, just add your grain of data to make it yours.
You're ready to go. Clicking a tile leads to the relevant detail information. If any problems are present, just click the icon on top or the problem tile on the dashboard.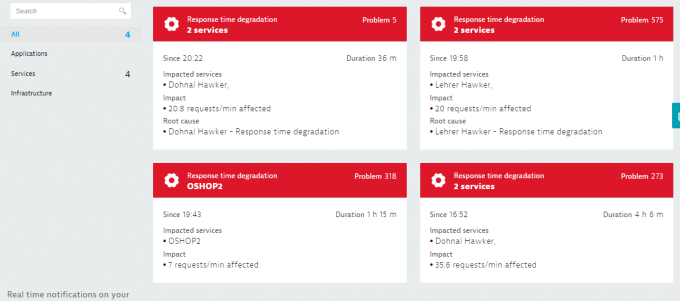 Reporting problems seems to be the core competence of monitoring solutions. Dynatrace groups problems into the following categories: applications, services and infrastructure. This makes it easy for you to keep an overview.
What's really different from other solutions is that you're really only alerted when the problem impacts user experience.
Play it again, Dynatrace
Problems come and go. When a problem is current, you very often won't find the time to analyze all surrounding systems for possible root causes because you are busy fixing the problem.
By keeping all that data for you, Dynatrace allows you to replay the evolution of the problem step by step.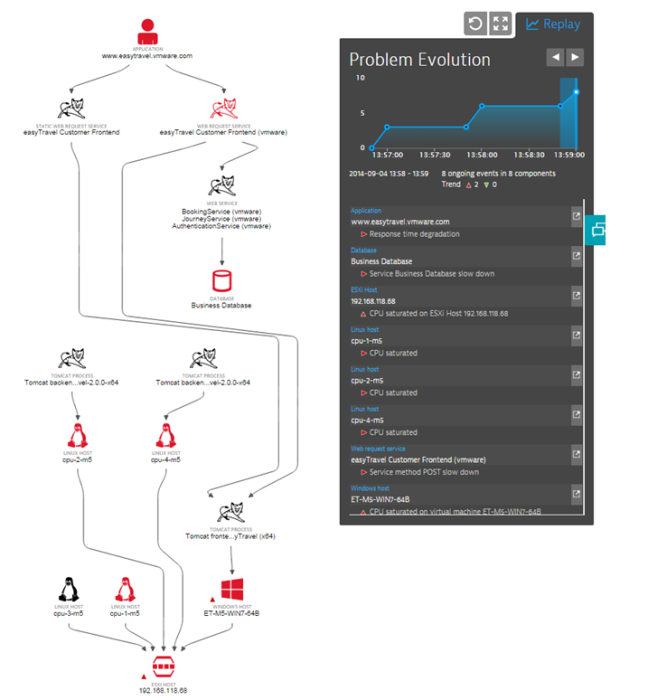 Who You Gonna Call?
When you are running a stack of technologies and services, it can be hard to know about problems of a component you didn't build. A tool that makes it easy to share information is your best option. When a problem is reported, Dynatrace provides all the information you need as an operator. The fact that the Dynatrace dashboard is running in a browser makes it easy to share the URL of a problem screen with your developers. And the direct connection between problem and root cause analysis is finally the tool for the developer to be able to immediately start troubleshooting and fixing.


Finding out whom to contact should be easy once you know if there's an issue with external services, database calls or some hardware issue like network or disk IO.
Kill Off Email
Email is a great technology for conversations and spam. It is definitely the wrong technology for important notifications. First and foremost: emails are not necessarily arriving at the client as fast as they are intended to be. Second: notifications that are not relevant anymore and will clutter up your inbox. You have to delete them manually (ok,there's that Outlook rule that does that for us too).
Dynatrace notifies you about problems via App. It is available for iOS, Android and Windows.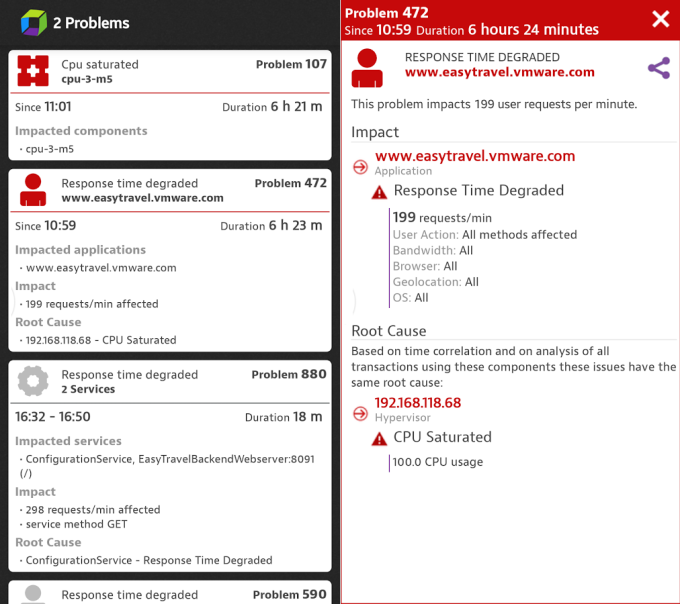 Once you get used to it (and you will, immediately), you will never want to return to notification via email.
Smartscape Ties It All Together
Most monitoring tools only provide isolated information about single services or processes. We have decided to change that, too.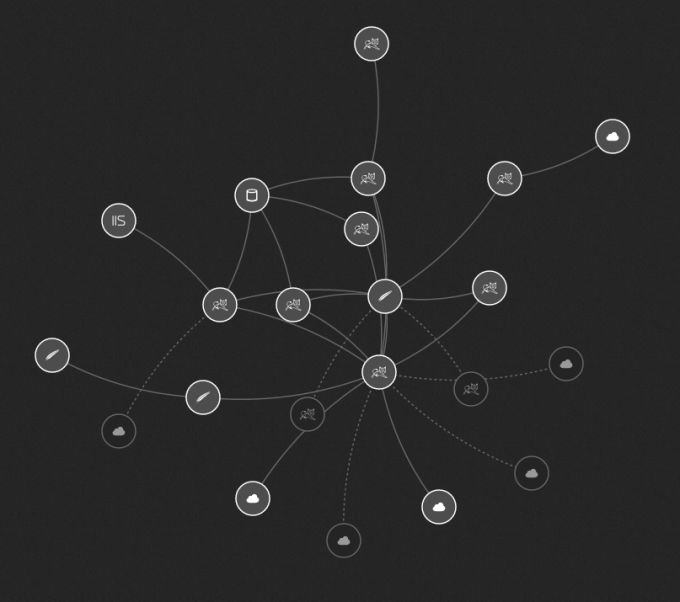 The Smartscape is the tool you have been looking for. It shows the interdependencies of the services and how they relate. You can see which services have a problem and how they fit in the context of the application. If information on the service level is too fine grained for your needs, Dynatrace also provides the same view on process level.
Start Now
Dynatrace is free to use for 30 days! The trial stops automatically, no creditcard is required. Just enter your email address, choose your cloud location and install our agent. Monitoring your database performance was never easier!