On the last day, for the last session of Perform 2018, I wanted to recognize the people that make this event fantastic: our customer presenters.
Keeping with last year's tradition, I asked our customer presenters to join us on stage.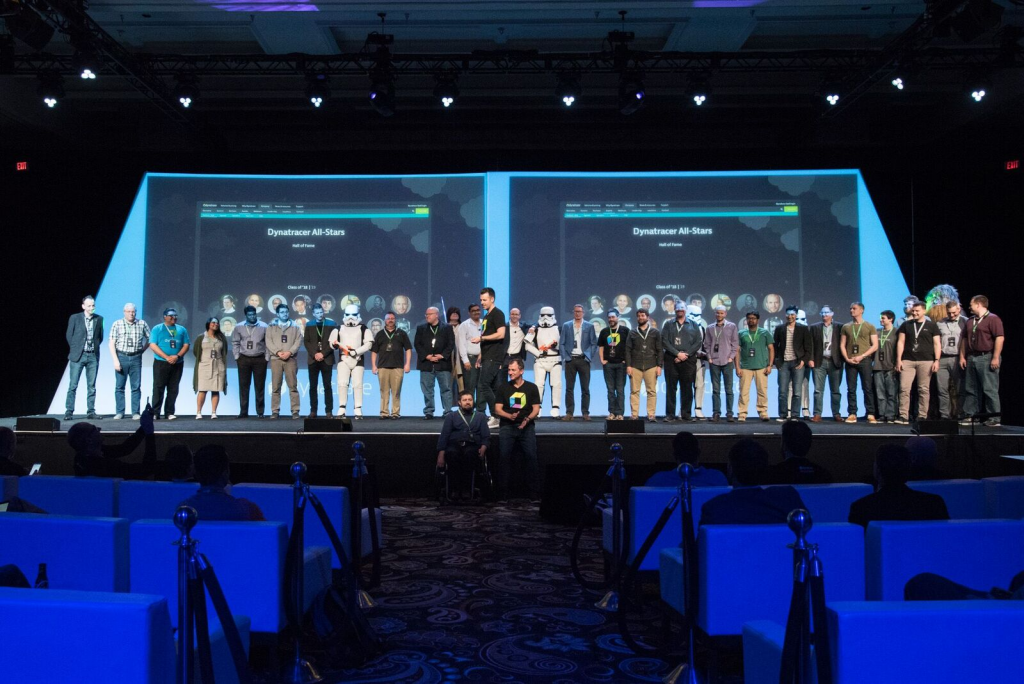 We are spoiled to have such amazing customers and partners, who give up their personal time to share their digital performance stories with us each year at Perform. They are the champions in the business that help us with our roadmap (three out of 10 product updates come from their recommendations), they fend off ridiculous claims from the competition, and they support us online and at events.
In recognition of their efforts, we will be sending each presenter a pair of Dynatrace Converse Smartscape All Stars.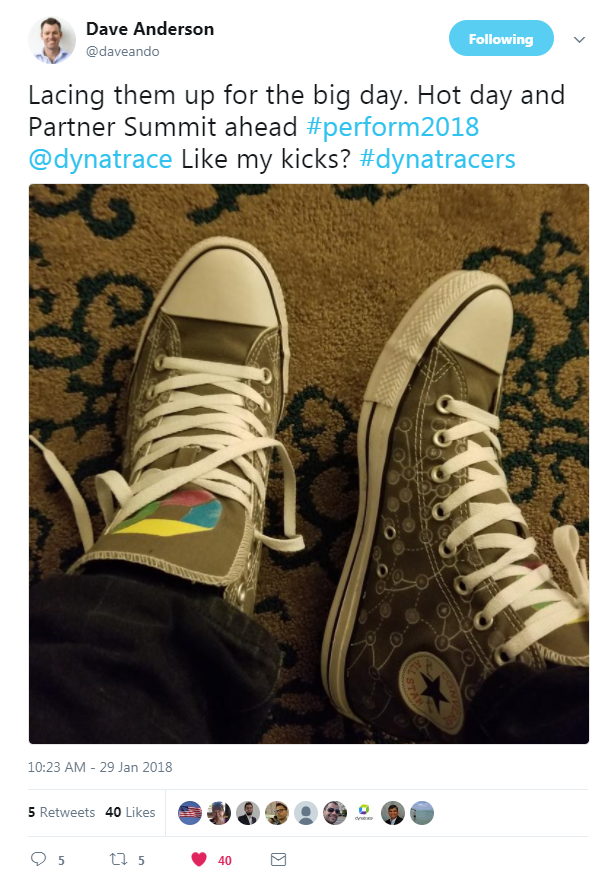 Our customer "All Stars" are treated like celebrities, and rightly so. To show our appreciation, we made their time at Perform more comfortable with a few perks:
The front seats of the venue were dedicated to this crew.
We provided complimentary conference passes and hotel costs.
We funded travel for those on the mainstage.
We are already planning next year's Perform, and we invite you to start your mainstage micro-adventure challenge with us. Plan your year, set your goals, and show us your digital transformation journey with Dynatrace. When the time comes, it might be you that graces the big stage next. We promise you, it will be fun.
Hall of Fame
In addition to our speaker All Stars, there are some among us that show unrivaled dedication to this company. They don't wait to be asked, they offer to support us. So, at Perform 2018, we announced our Hall of Fame, and inducted Gopal Brugalette as its inaugural member. What a champion!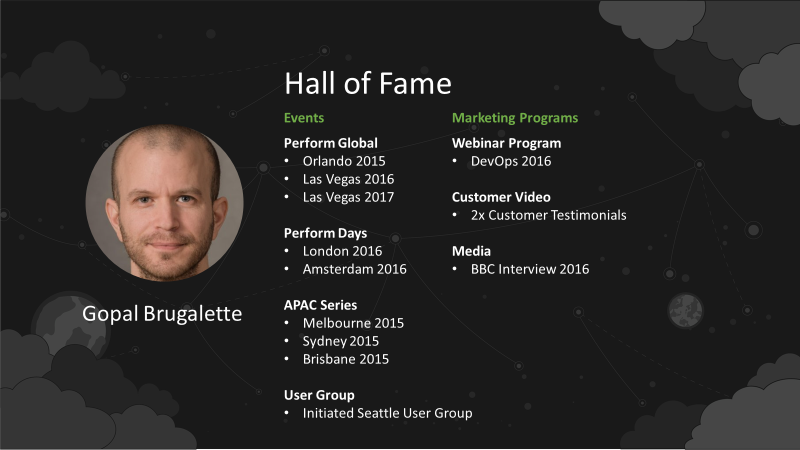 Gopal is a senior performance architect/principal engineer at SAP. His commitment to Dynatrace has been unmatched, and we were incredibly lucky to count him among our Perform speakers this year. To thank him for his contributions, Gopal will enjoy a complimentary trip to the next Perform event of his choice.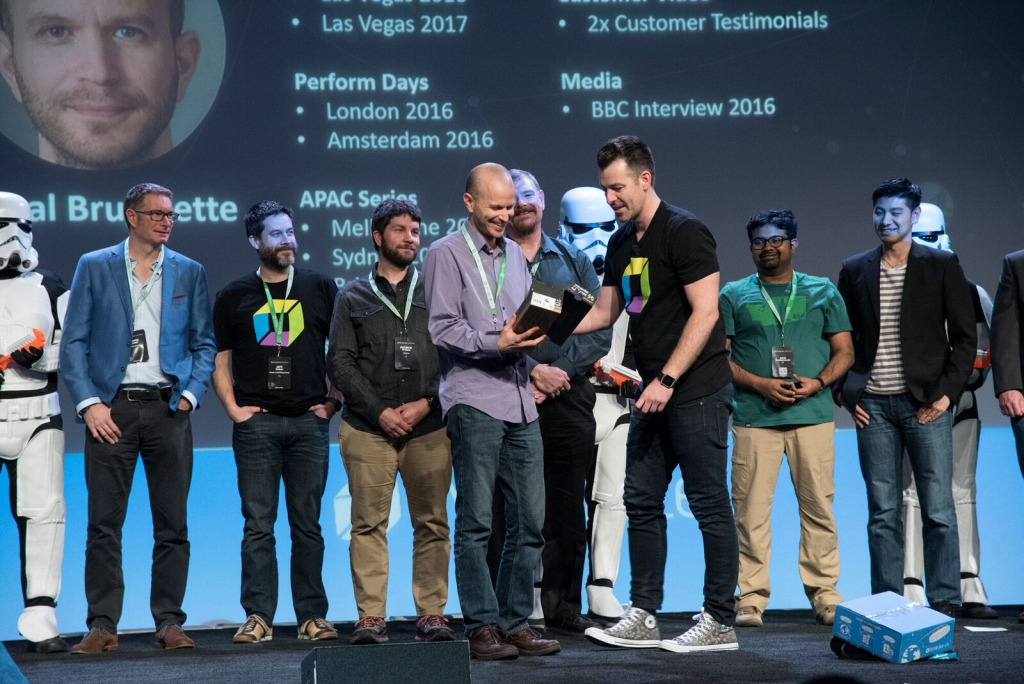 Thank you to all of our customers for your hard work this year. We look forward to working with you again throughout 2018. We are always on the hunt for stories, so please contact myself or Hannah Lane if you'd like to work together on webinars, events, quotes, or any other reference opportunity that springs to mind.
You guys rock and see you in Barcelona for Perform Europe in May.