On the evening of Monday, August 29, at the Dynatrace Partner Summit in Chicago, we recognized our top North America partners in the categories of VAR/Consulting, Digital Agency, SI/Performance Engineering, and ISV. The Partner Excellence Awards recognize those Dynatrace partners who have demonstrated vision, value, and delivered excellence around Digital Performance Management.
Without further ado, here are the big NORAM winners for 2016: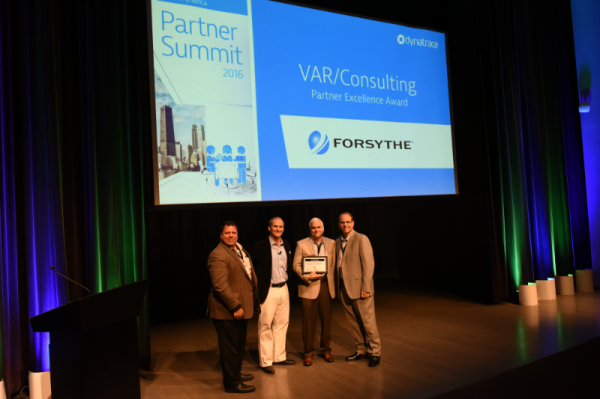 Forsythe Solutions Group – VAR/Consulting Partner Excellence Award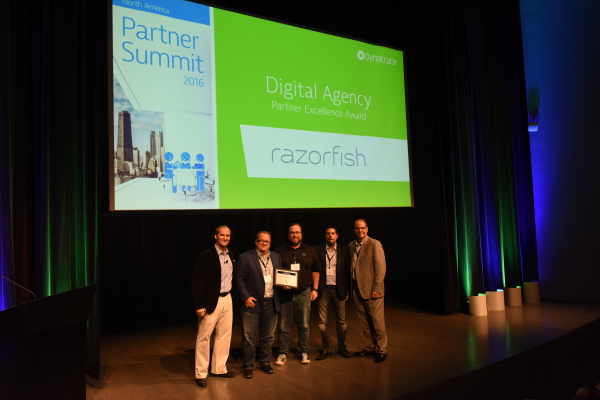 Razorfish – Digital Agency Partner Excellence Award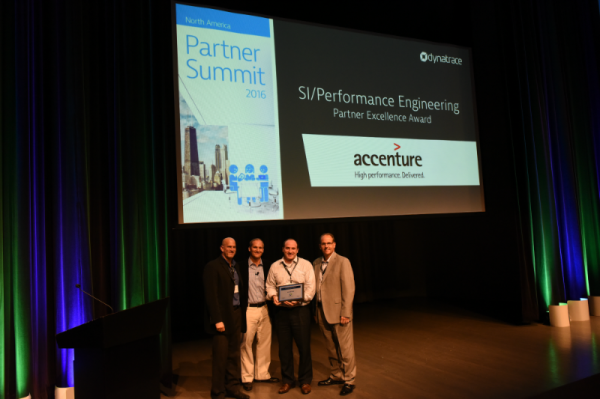 Accenture – SI/Performance Engineering Partner Excellence Award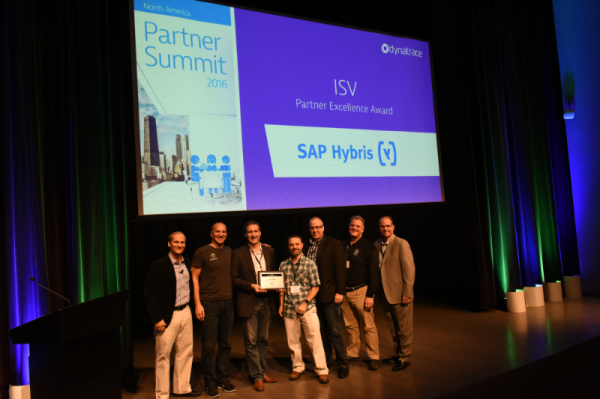 SAP/Hybris – ISV Partner Excellence Award
It's truly exciting to look around this year's partner summit and see all the energy and enthusiasm. At Dynatrace, we have spent the past year focused on our Digital Performance Management vision, which has been a key theme of the conference. Digital Performance Management goes beyond traditional infrastructure monitoring and application performance to provide insights into the customer experience and to help enterprises successfully deliver on the promise of digital transformation.
We've been recognized by Gartner and Forrester as industry leaders, and together with our partners we've delivered on that promise to thousands of enterprises. The North America Partner Summit has served as a great opportunity to reflect and celebrate those successes with our partners.
It's clear from this week's event that Dynatrace has established the right strategic alliances to ensure a successful partner program that's well aligned with the vision of DPM. These awards are given to those partners that have successfully leveraged Dynatrace technology to bring the best value.  Embracing DPM means these partners have evolved the client's processes, technologies and innovation by bringing value through adoption of DevOps culture, modernizing legacy processes of the past and having business needs worked on collaboratively across all functions of the client company.
Developing, building and maturing our partner program and strategic alliance ecosystem is a huge focus area for us right now. The future looks bright for Dynatrace and our partners, and I'm glad to be a part of it.