Imagine that it's 9 a.m. in England on a Monday morning. Customers are going to start hitting our CenturyLink Cloud Marketplace.  If there are web application or connectivity issues interfering with the digital customer experience in England, or anywhere in Europe, Dynatrace Synthetic Monitoring will let us know. Our friendly test bots all over the globe poke our marketplace to identify poor user experience with pinpoint accuracy. At the same time, Dynatrace reduces risk by measuring and comparing performance in every build and test, in conjunction with real browser synthetics from around the world.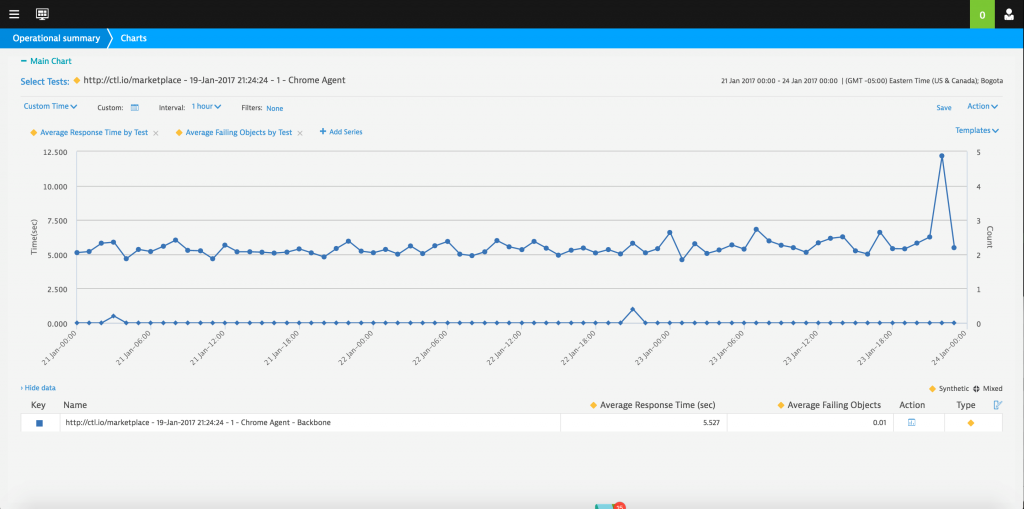 Indeed, in the global marketplace, every second counts and Dynatrace delivers worldwide data in real time. It's a great way to narrow down issues to identify glitches experienced by our CenturyLink Cloud Marketplace users, before they do. That's why CenturyLink has used Dynatrace for years, and has also made it available as an offering to our customers.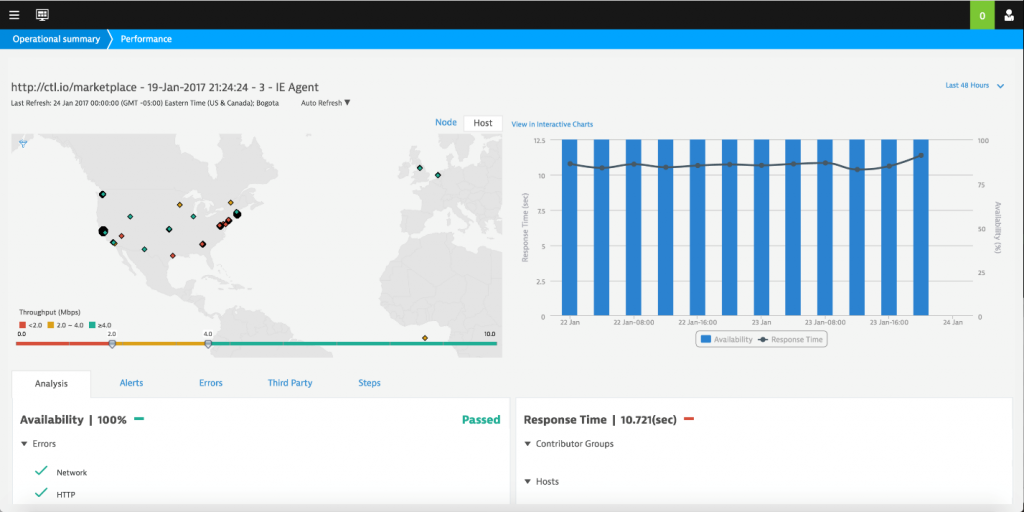 Actionable Insights
Why Dynatrace? It's experienced. It's been around for a decade. Dynatrace is a Gartner Magic Quadrant leader*. To top it off, they are a Centurylink Software Alliance Program partner and a solid team player that delivers real-time results 24/7, across platforms and geographies. 
An Omnichannel Solution
As I look beyond our own use case we know that for retailers, the ability to deploy across multiple platforms is critical to ensure a flawless digital customer experience. They care greatly about why customers are abandoning their shopping carts? Was it a technology problem? A network issue? Connectivity?
Similarly, for financial services downtime means lost revenue. Financial institutions use solutions across the board. Whether deployed externally for mobile banking or online banking websites, to internal software programs used during face-to-face loan processing, the customer experience equals real dollars.
Multicloud Offerings
As a trusted partner to Dynatrace we have integrated their technology with CenturyLink for monitoring application performance, end user experience and load testing for enterprises seeking an all in one cloud solution that delivers high-performance, secure, reliable and anywhere solutions for all workloads across industry leading cloud providers.
We're proud to be a Dynatrace Perform 2017 Diamond Sponsor. I encourage you to join our hallway and workshop sessions and talk to our subject matter experts.   I'm really looking forward to taking the stage to share my perspective on the software industry, a few exciting uses cases and the value of our partnership.
See you there and you can learn how to start testing your applications on our cloud today.
*Footnote:
Gartner Magic Quadrant for Application Performance Monitoring Suites (December 2016)