"Get your stop watches ready – it's time for PurePerformance with Andi Grabner and Brian Wilson!" This is what blares out of your phone or computer when you tune into our PurePerformance podcast. Hard to believe that Brian and I have already been running this show for 2 years. It started on May 5th, 2016, with our first episode called "Performance 101: Key Metrics beyond Respond Time and Throughput"
2 years later, we are over 120 episodes, combined, between our PurePerformance and PurePerformance Café (shorter 1on1 interviews) formats. We wanted to take the opportunity to say THANK YOU to our guests that have shared their knowledge on topics ranging from Load Testing, Web Performance, CI/CD, DevOps and Cloud Native, all the way into transformational stories where we touched on organizational, cultural and personal changes!
If want to listen to our most recent episode click on the play button:
Listen to "060 Reactive Spring, Microservices, Serverless and Micrometer with Josh Long" on Spreaker.
While I would love to highlight all of the episodes, it's more practical to handpick a few, for those of you that may have just stumbled across PurePerformance and want to know what to listen to.
Here we go:
Behind the "PurePerformance" scene!
As a listener to our Podcast, you only get to hear what's going on, but you never get to SEE what is actually happening behind the microphone. Here it comes – a rare glimpse into the podcasting world: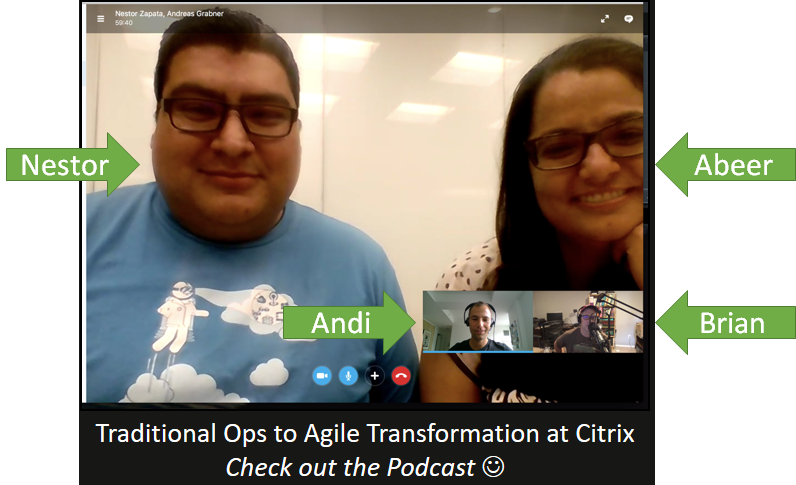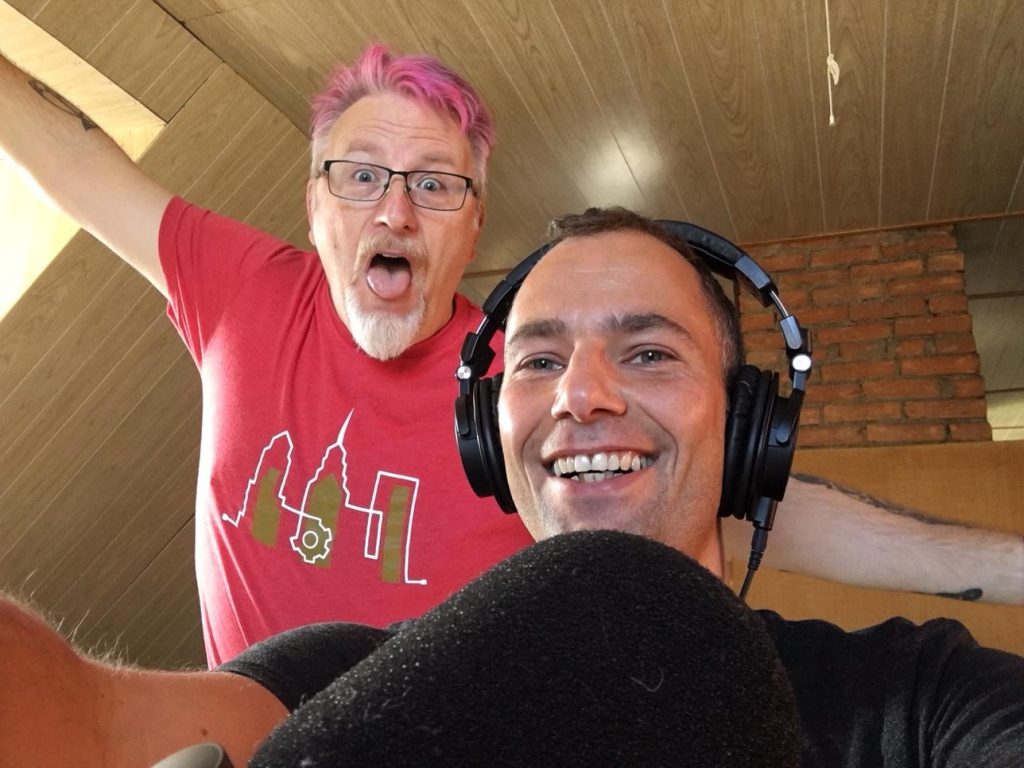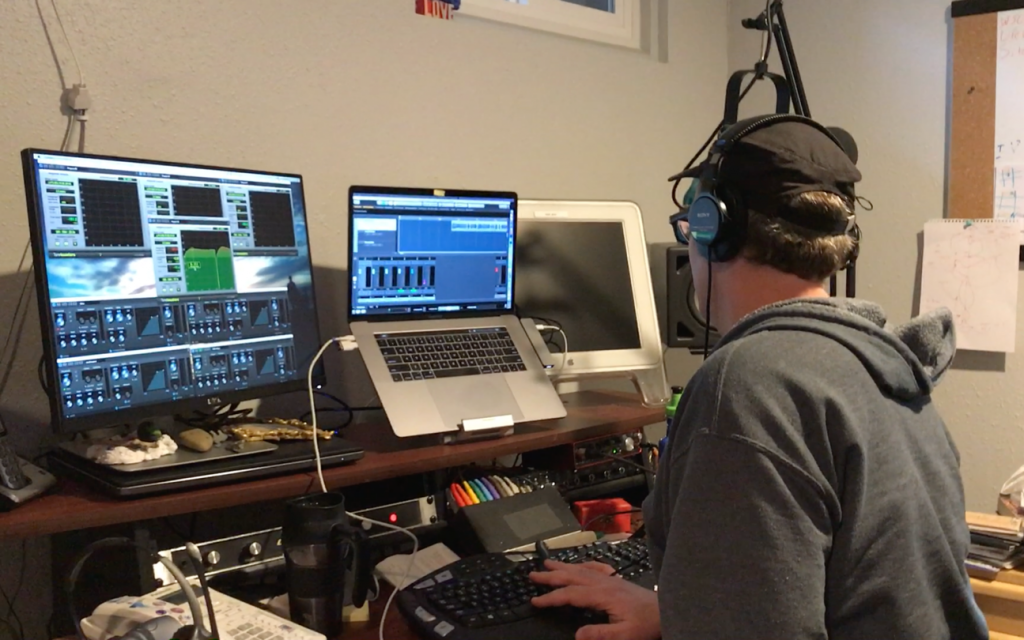 We promise we keep going as long as there are interesting topics to chat about, as long as we find courageous guest speakers and as long as we see people are actually listening 😊
Having said that, I want to pass the word over to Brian. Without Brian nothing like this would be possible. He is not only co-hosting PurePerformance, but he is also the sound magician that makes sure that our spoken words find it in proper quality to our PurePerformance podcast website and into your favorite podcast app on your iOS or Android device!
Brian – let's hear it from you then
Thank you, Andi, or should I call you "The Summarator?" I really can't believe it's been 2 years already. When we first started out on this adventure, encouraged by our good friend Mark Tomlinson of the PerfBytes podcast, I thought, "Sure, let's give it a shot and see how long we can get away with making this fun activity part of our job." Here we are, 2 years later, with an audience that's slowly growing bigger and bigger. It's awesome that Dynatrace gives us the freedom to run this podcast on our terms.
I have to give a big thanks to you Andi. As any listener of the show can attest to – I couldn't do this without you. In fact, sometimes the episodes are so above my comfort zone, I just clam up, listen, and learn. That's the point of these podcasts, though, isn't it? To listen and learn. I'm happy to occasionally play the role of the co-host/audience member. I've learned a lot in these 2 years. We have had the opportunity to meet and chat with a lot of really interesting people. And in doing all this, hopefully we're raising people's awareness of performance and having a positive impact.
Before I go, I have to thank my wife Meghan. We share an office, she is kind enough to accommodate and tolerate our recordings, usually going into another room while we talk about what a "metuffer" is.
Get in touch with us!
If you want to reach out to us with questions or topic suggestions please do so either via our @pure_dt Twitter account or simply send us an email to pureperformance@dynatrace.com
We hear each other on the next episode. Bye!