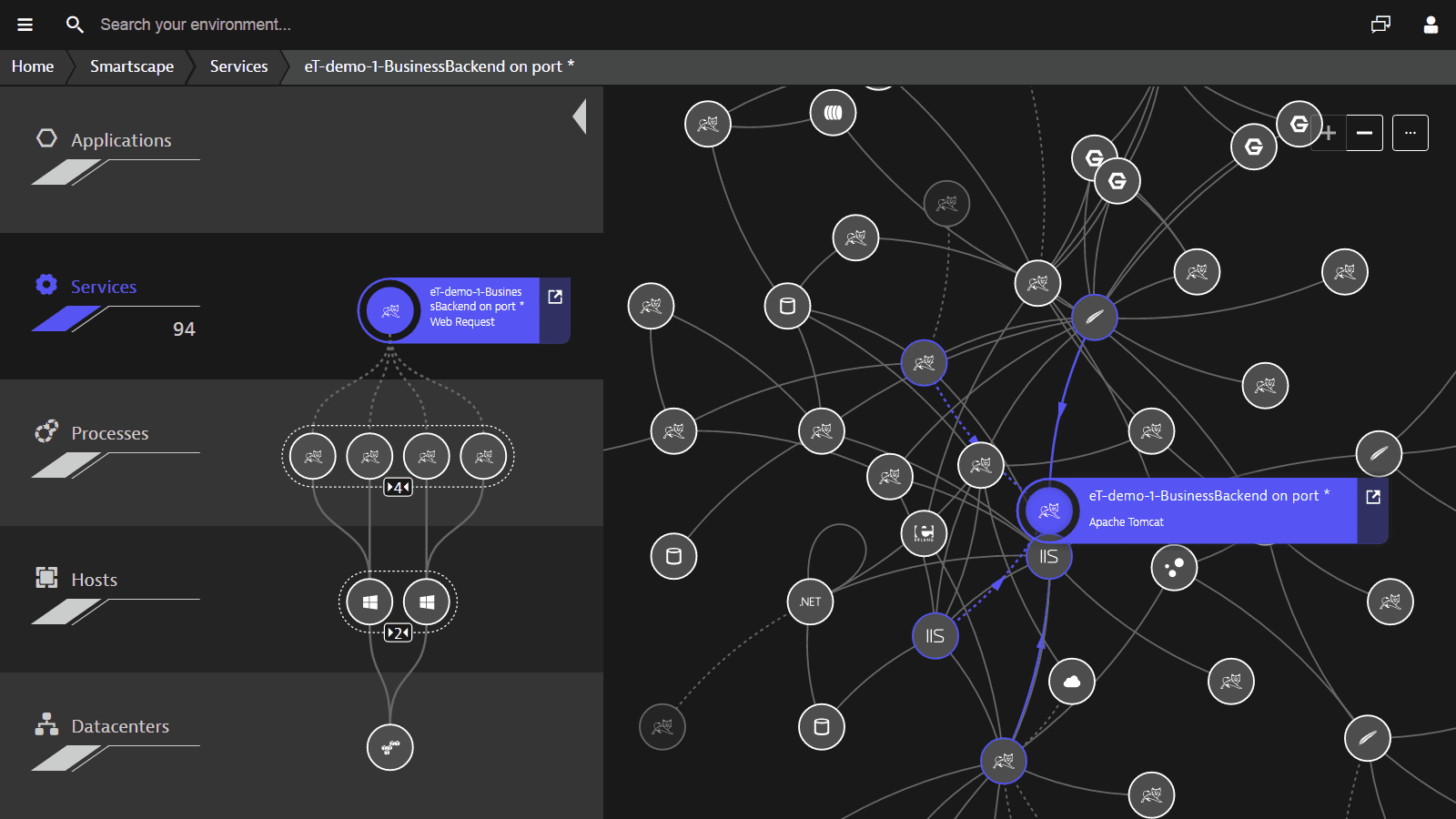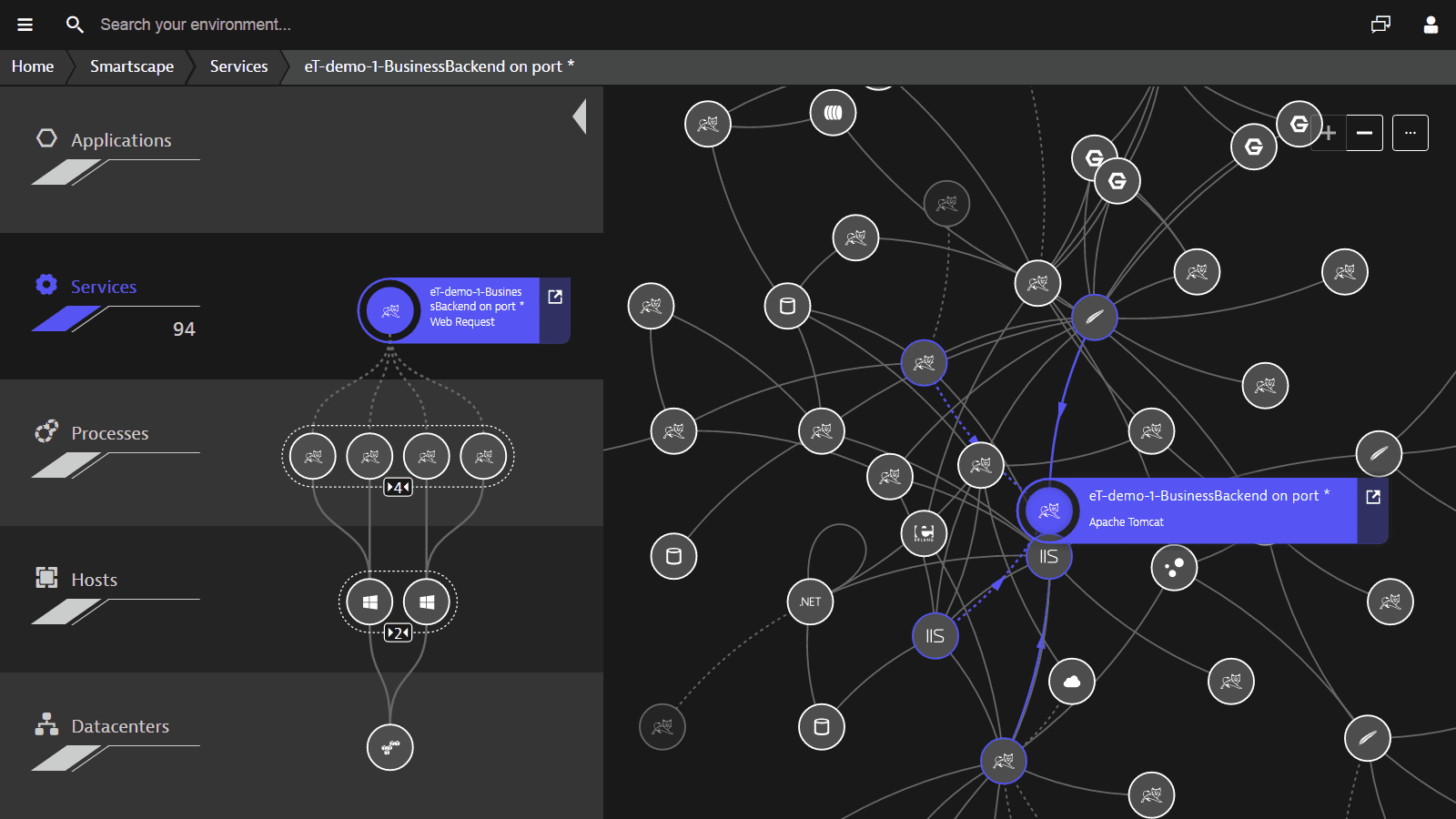 See the platform in action
---
Explore our interactive product tour to see how the automation and intelligence at the core of the Dynatrace platform enables Ops and Apps teams to
increase efficiency up to 75%, and innovation throughput up to 80%
.
Tour the platform
New challenges require a new approach
---
90%
of enterprises are hybrid multi-cloud
79%
adopt microservices and containers
50%
are moving towards web-scale architectures
84%
of enterprises adopt DevOps
60%
of users rate perfomance as critical for digital experience
Dynatrace is a G2 Leader in Infrastructure monitoring
---
Dynatrace has been named a Leader based on receiving a high customer Satisfaction score and having a large Market Presence. Dynatrace has the largest Market Presence and received the highest Satisfaction score among products in Infrastructure monitoring.
All-in-one
software intelligence
---
We deliver observability that's more than metrics, logs, and traces. Plus, support for the technologies you use most, and precise answers through a full-stack topological model and uparalleled AI engine. So, you can automate operations and collaborate better.

Conquer your cloud performance challenges with Dynatrace
---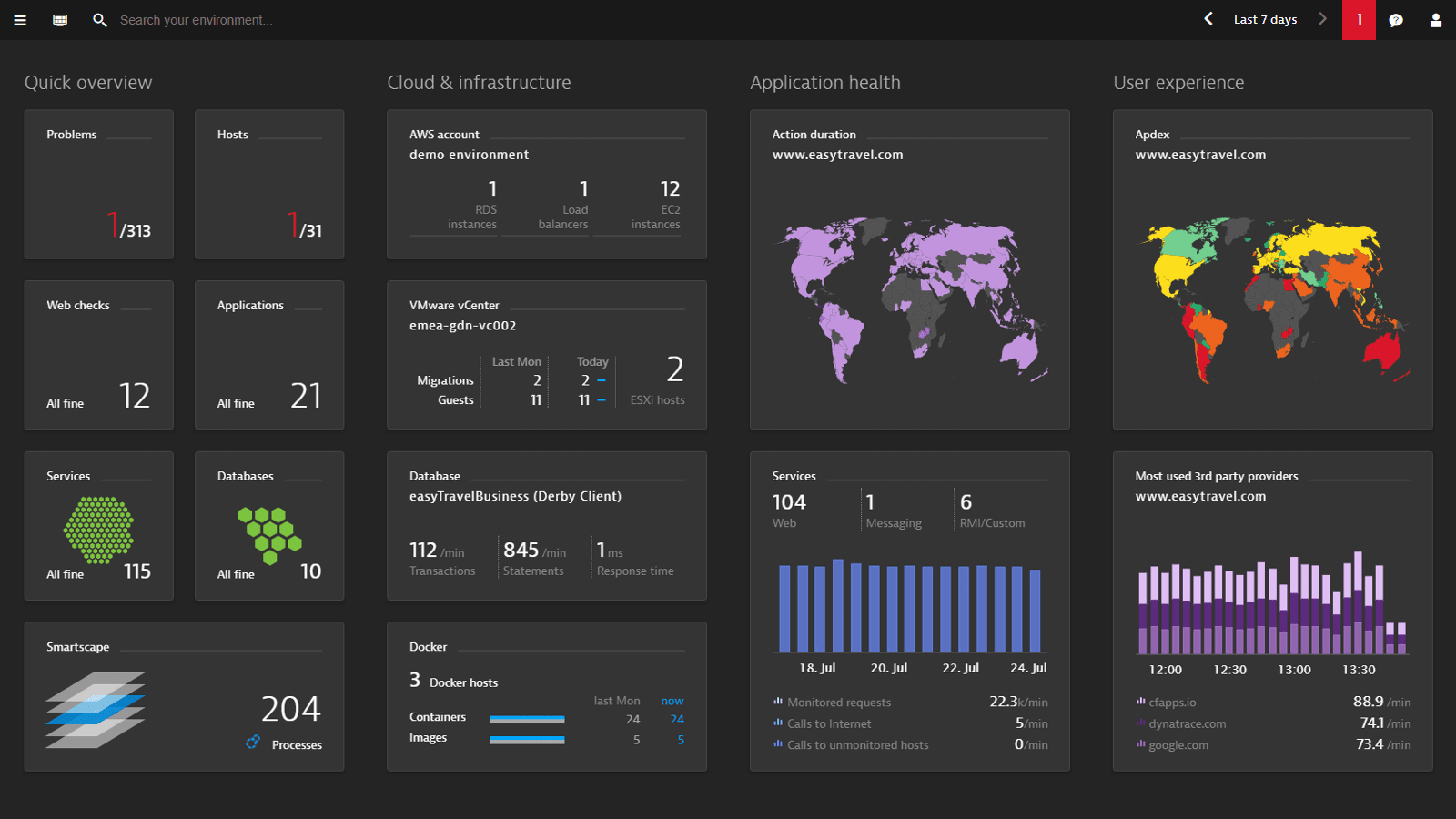 Hybrid multi-cloud: AI-powered insights and actions
All-in-one software intelligence for hybrid cloud ecosystems.
Automatic deployment, configuration, and intelligence.
Precise problem detection and root cause analytics.
Container and microservices:
Auto-detection and real-time observability
Continuous auto-discovery of containers and microservices.
Automatically monitor containerized processes transparently.
No changes to code or images required.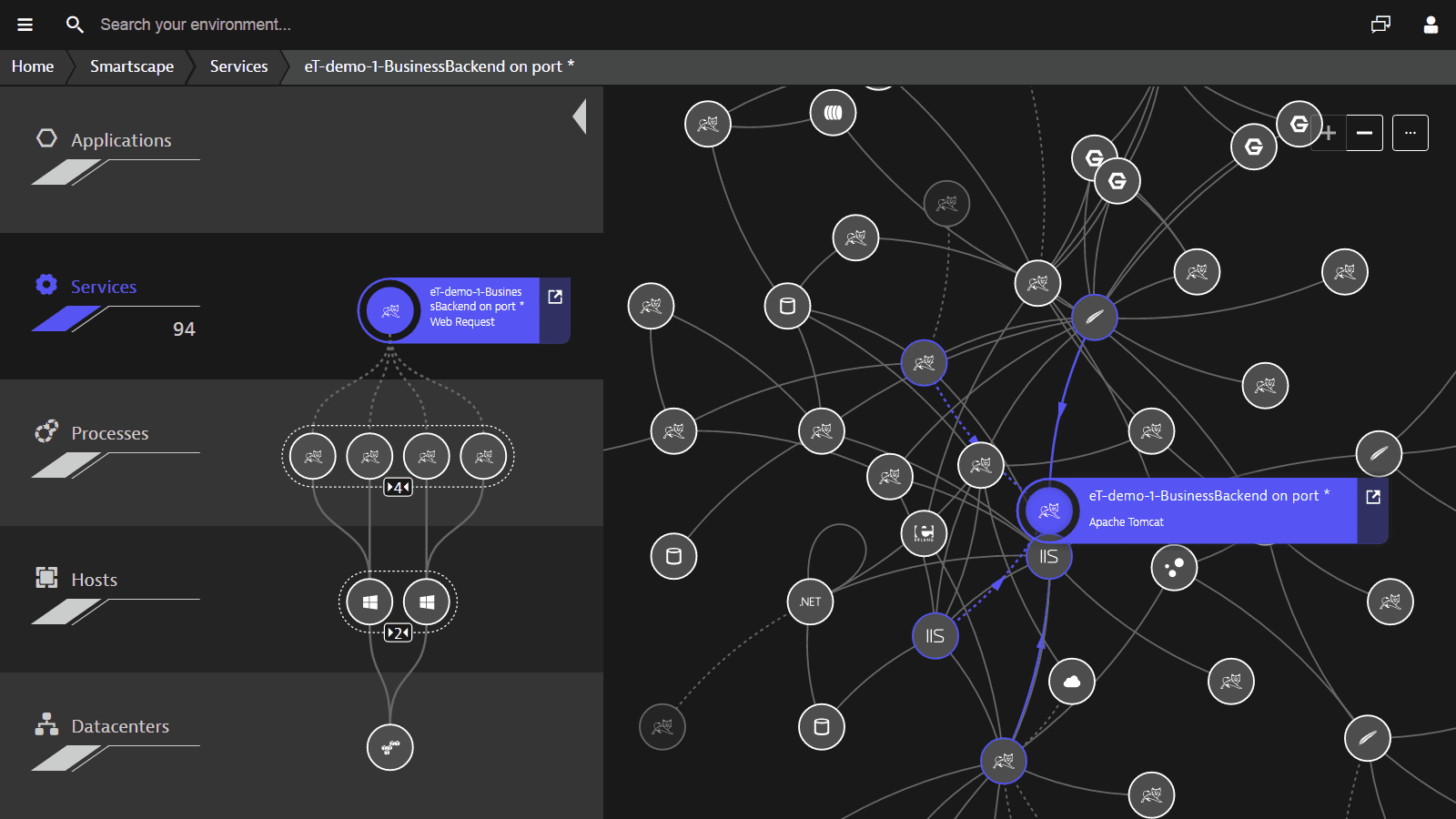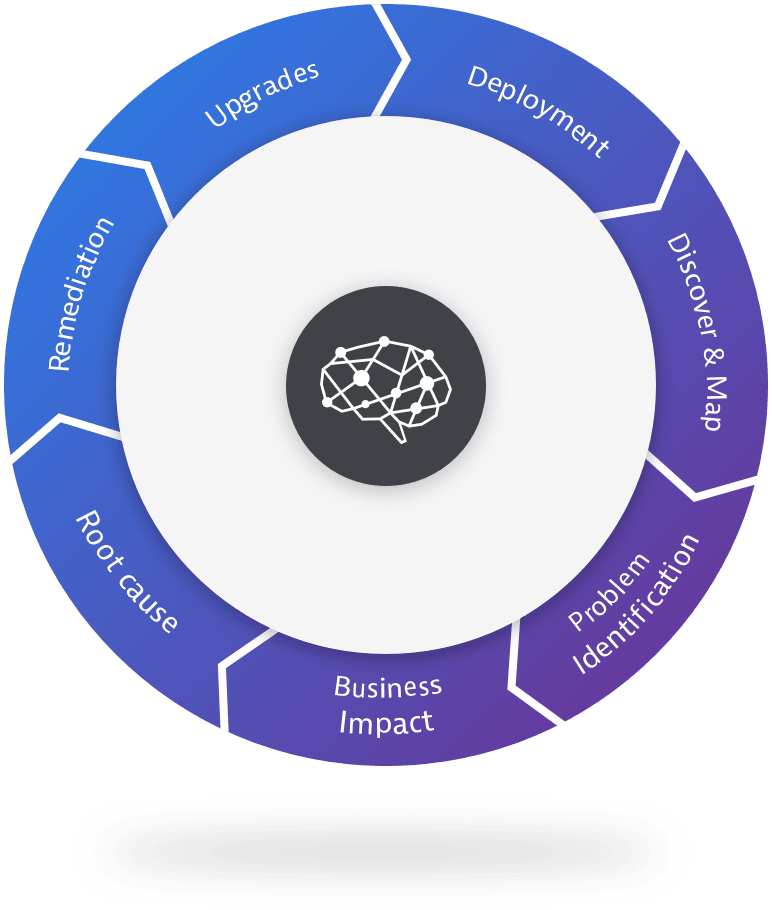 Dynatrace is fully automated, with scale, out of the box
Install only one agent to discover and map all cloud components continuously.
Deterministic AI constantly baselines performance, detects anomalies and serves precise root causation.
Software intelligence for 100.000+ hosts with Dynatrace web-scale architecture.
Cloud DevOps automation:
AI-powered continuous delivery and feedback
AI-powered continuous feedback on quality, performance and scalability.
Full operational insights for cloud DevOps automation.
Real time insights into user experience for better decisions.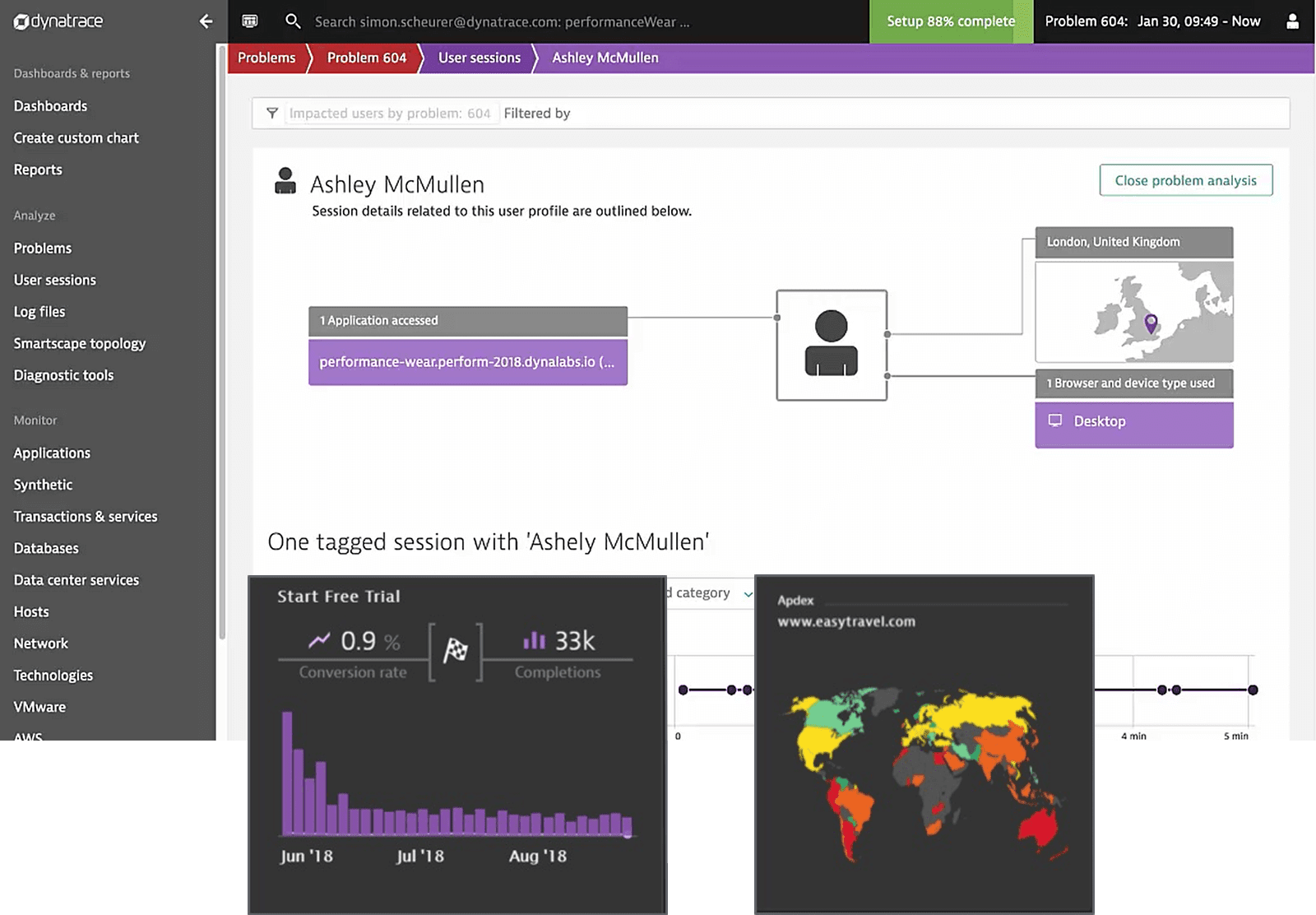 Monitor, analyze and optimize every digital interaction with your customers
Automatically capture and analyze user behavior, satisfaction, and business impact.
Improve your bottom line with full digital experience insights.
Record and watch user journeys with session replay.
See what makes Dynatrace unique
---
With Dynatrace, not only are we monitoring our entire cloud stack, we're also using the AI to help us get faster answers despite a complex cloud environment."

Five Key Considerations for Enterprise Cloud Monitoring eBook
---
Software is taking over the world. As a result, every business needs to embrace software as a core competency to ensure survival and prosperity. However, the transformation into a software company is a significant task, as building and running software today is harder than ever.
This eBook outlines key considerations as you move through the journey to embrace modern software technologies, platforms and elements to truly set up to deliver your business software faster, and with higher quality, in the enterprise cloud.
Start your free trial now
---
Get ready to be amazed in 5 minutes or less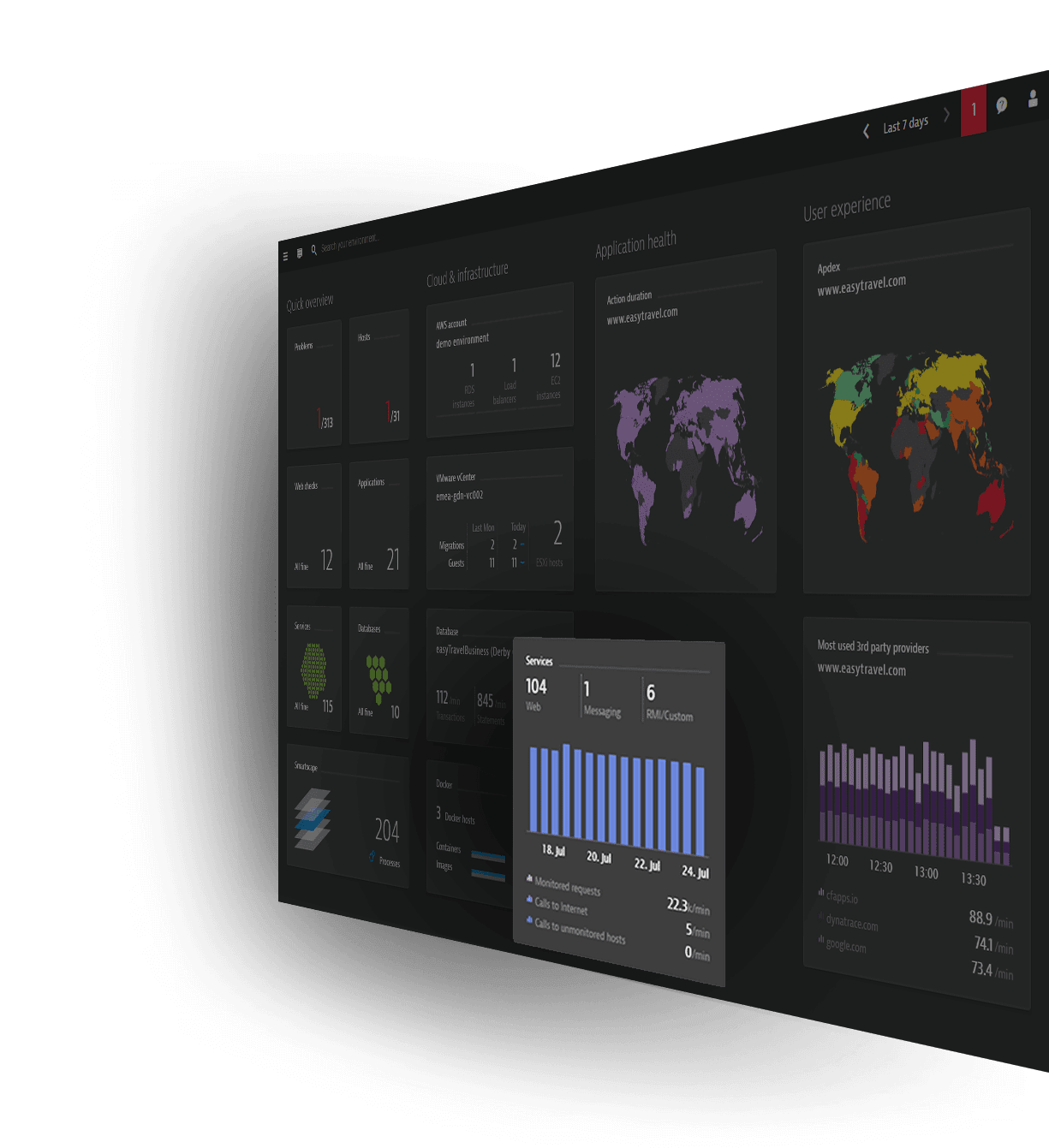 Related content
---