Dynatrace integrating into Atlassian Trello
Atlassian tools like Trello are optimized for the integration into Dynatrace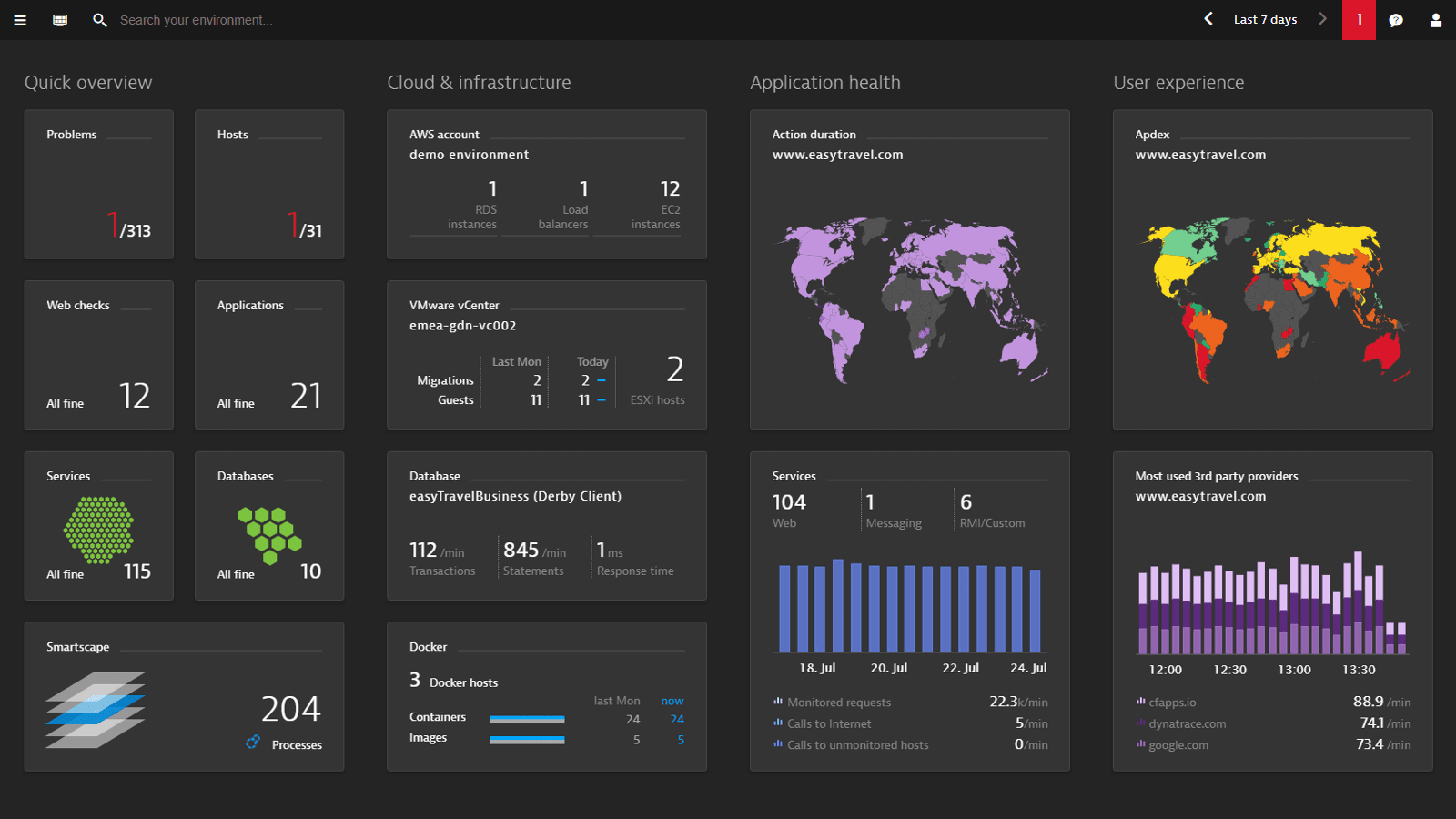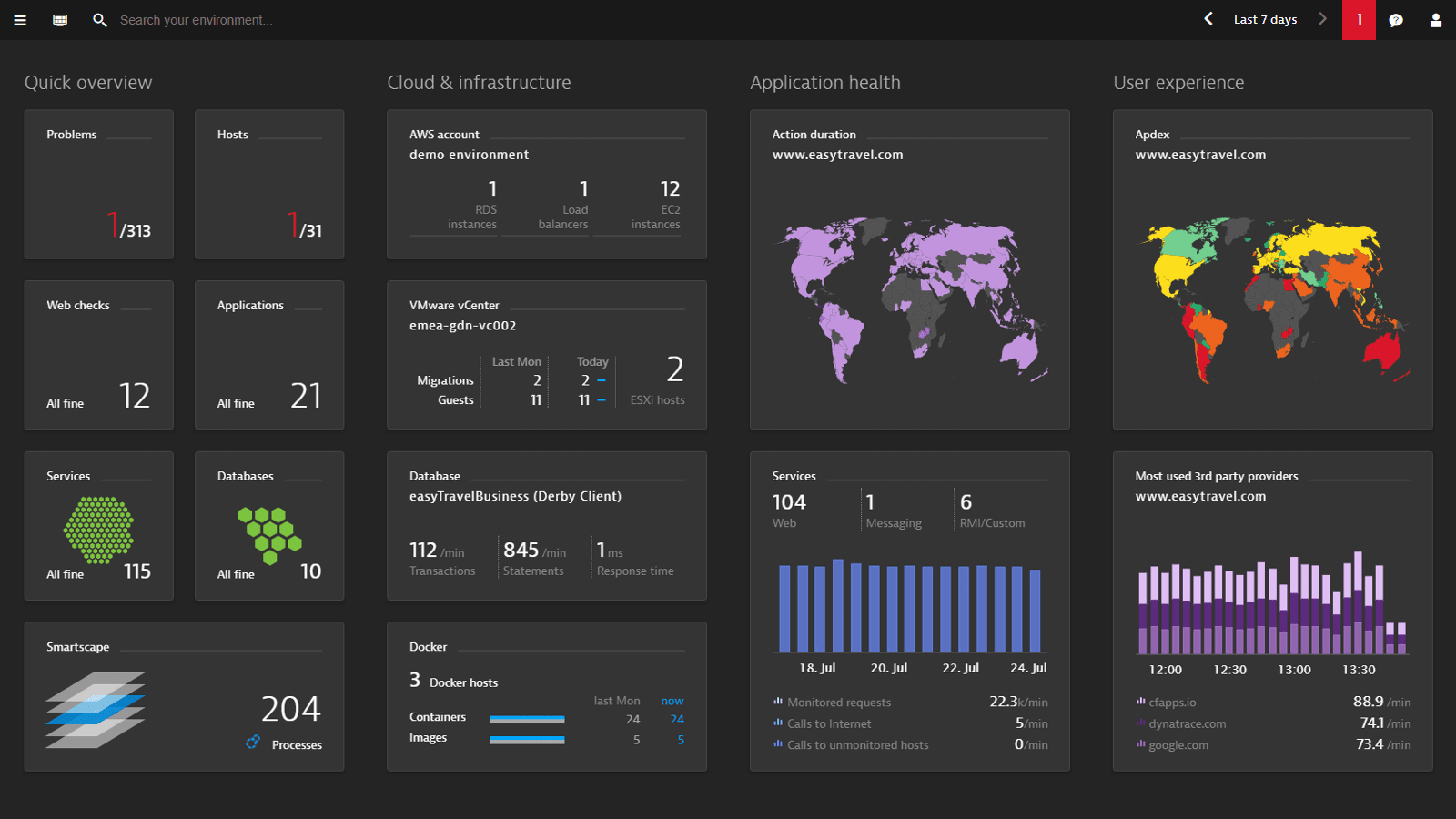 Organizing projects with Trello and Dynatrace
---
Atlassian Trello offers a great visual way to organize your projects, no matter which kind of agile process you are following.
Everything in Trello is organized in cards. Cards show the details about tasks and stories or bugs your team must solve.
Dynatrace offers a convenient out-of-the-box integration with Atlassian Trello that lets you visually organize all the automatically discovered incidents directly within your Trello boards.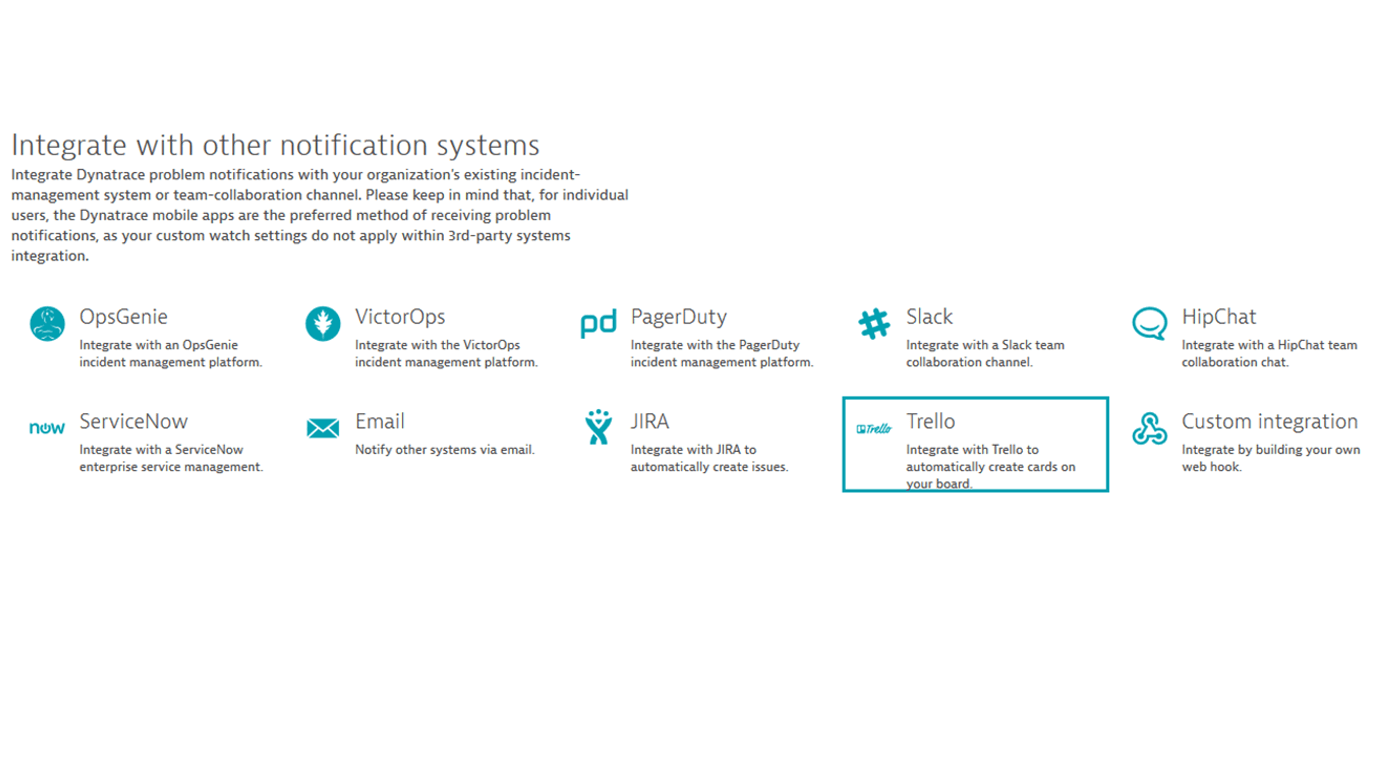 Mighty options with Trello in your Dynatrace environment
---
Connect your Dynatrace monitoring environment with your Trello board and directly push Dynatrace discovered problems into a specified list.
Dynatrace also offers the possibility to either automatically archive the resolved incident cards as well as moving them to a second list for further analysis or different working tasks.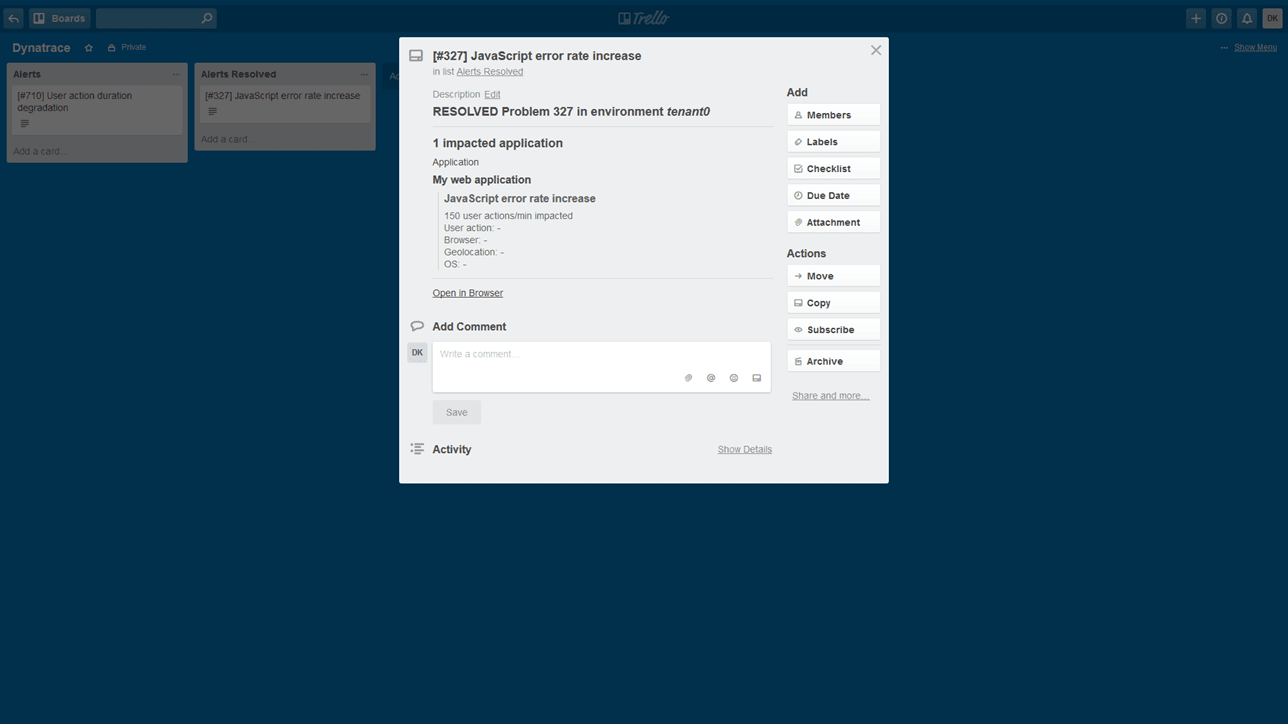 Take a free trial through Dynatrace and its Atlassian Trello integration now!
---
Just a few of our enterprise customers