Connect Dynatrace performance monitoring with HipChat
Easily route Dynatrace problem notifications directly to responsible teams via HipChat
Try for free
See the magic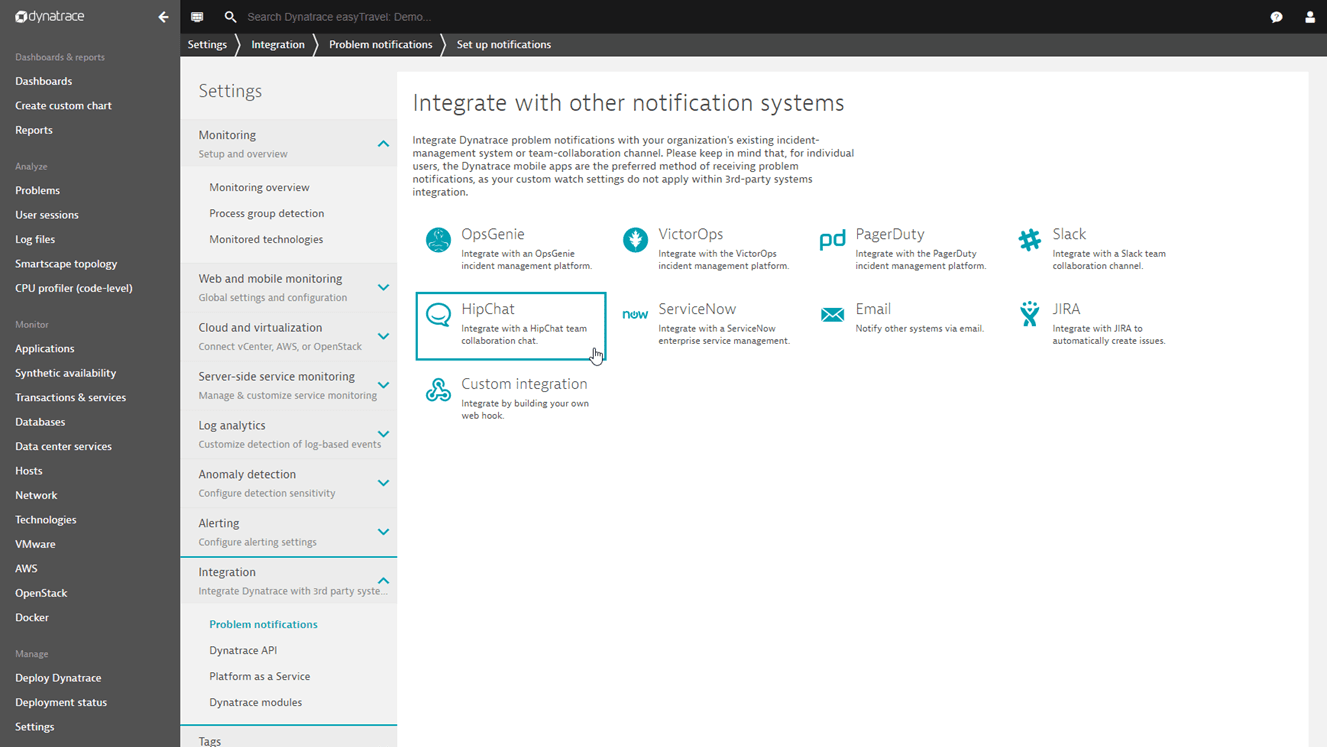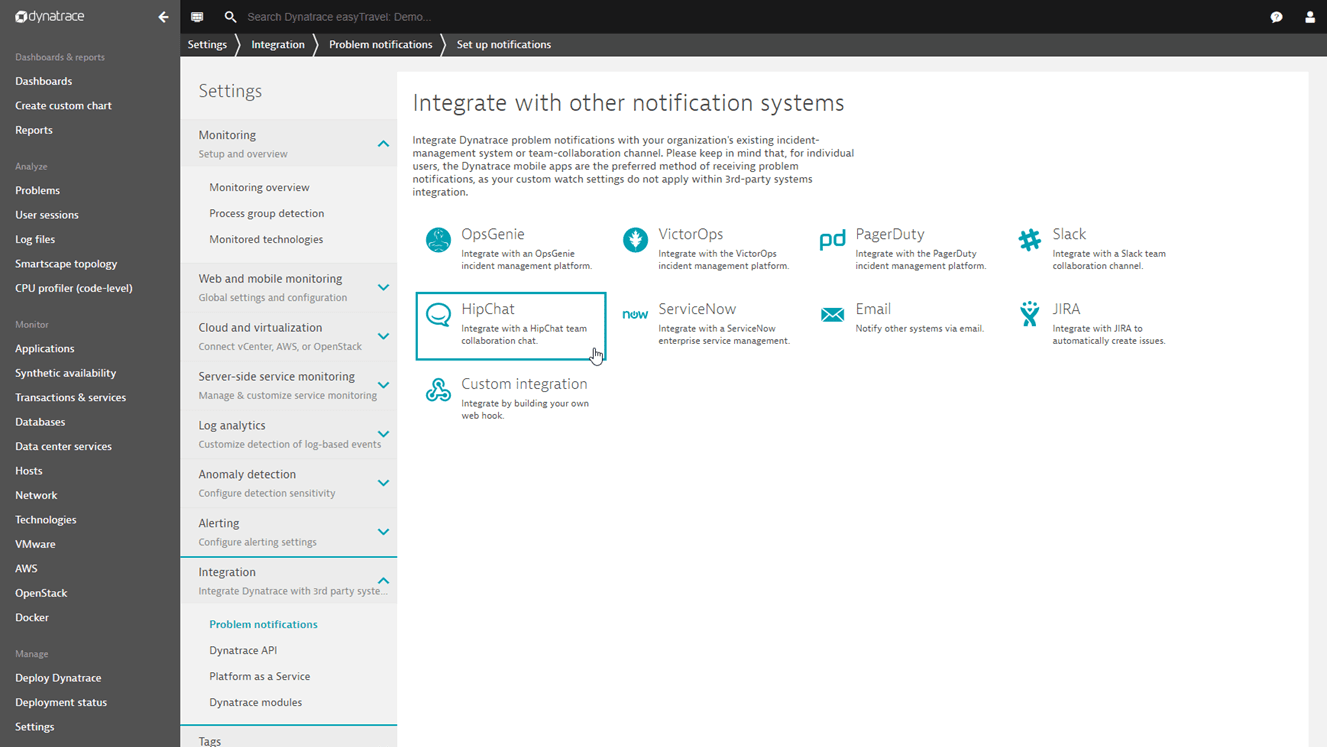 Receive Dynatrace notifications via HipChat
---
Dynatrace offers an out-of-the-box HipChat integration that allows you to have Dynatrace alerts and deployment notifications automatically posted into a dedicated HipChat room. When alerts appear in your HipChat room, your team can jump into that specific room and easily collaborate on how best to solve the problem. Therefore Atlassian HipChat offers great opportunities for DevOps teams by collecting mission critical chatter from various systems. Teams can share information during problem analysis and check out resolution strategies from the past.
Dynatrace integrating with Atlassian HipChat
---
Dynatrace as the leading monitoring platform perfectly integrates with Atlassian HipChat. Dynatrace automatically detects problems within your IT infrastructure, correlates all relevant information and pushes that mission critical information directly into your HipChat channel.
Dynatrace problems always contain the impact of an incident as well as the correlated root-cause, which simplifies the triage of complex incidents.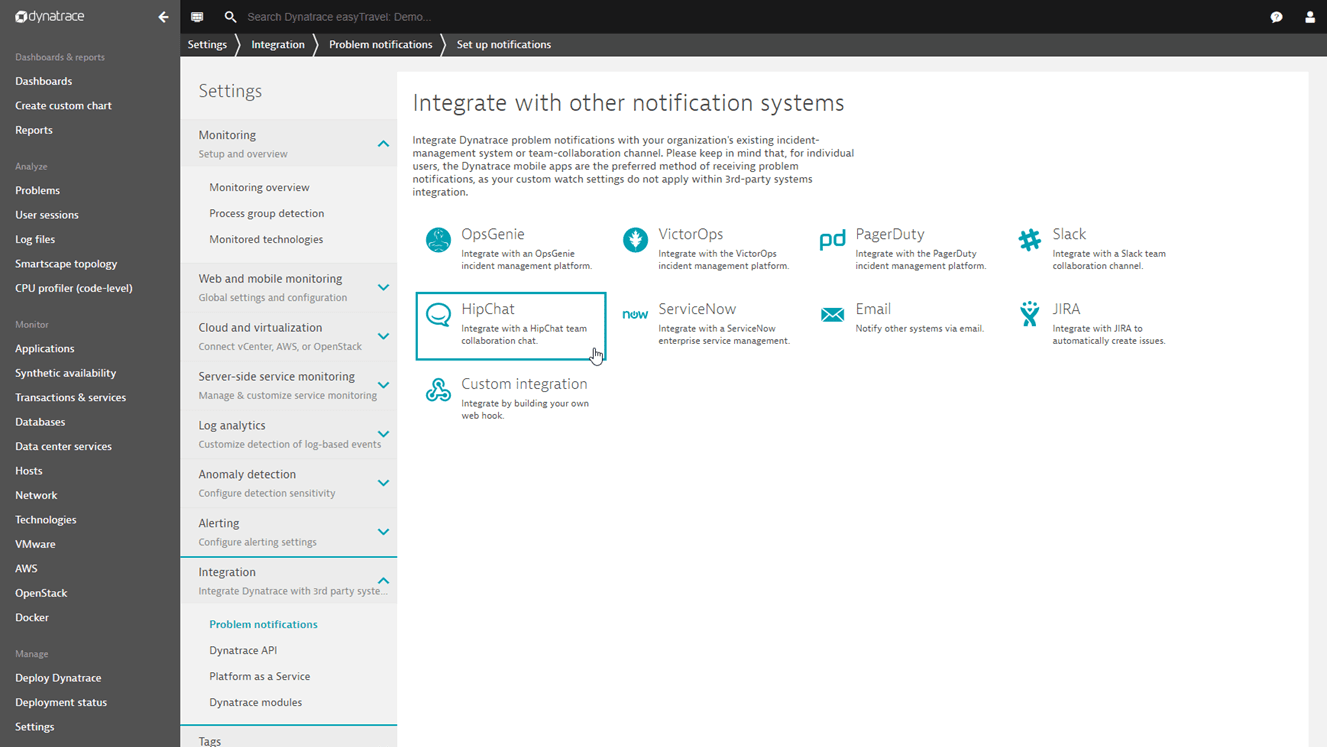 Extendable and customizable
---
HipChat is extended with a sidebar that allows your team members to review the list of currently open Dynatrace problems. If your DevOps teams are collaborating through HipChat to work on open issues, then this side bar makes it very easy to quickly jump on new problems.
The HipChat sidebar shows open problems on the top. The list also allows teams to directly jump into the Dynatrace problem details by clicking on the Dynatrace problem title.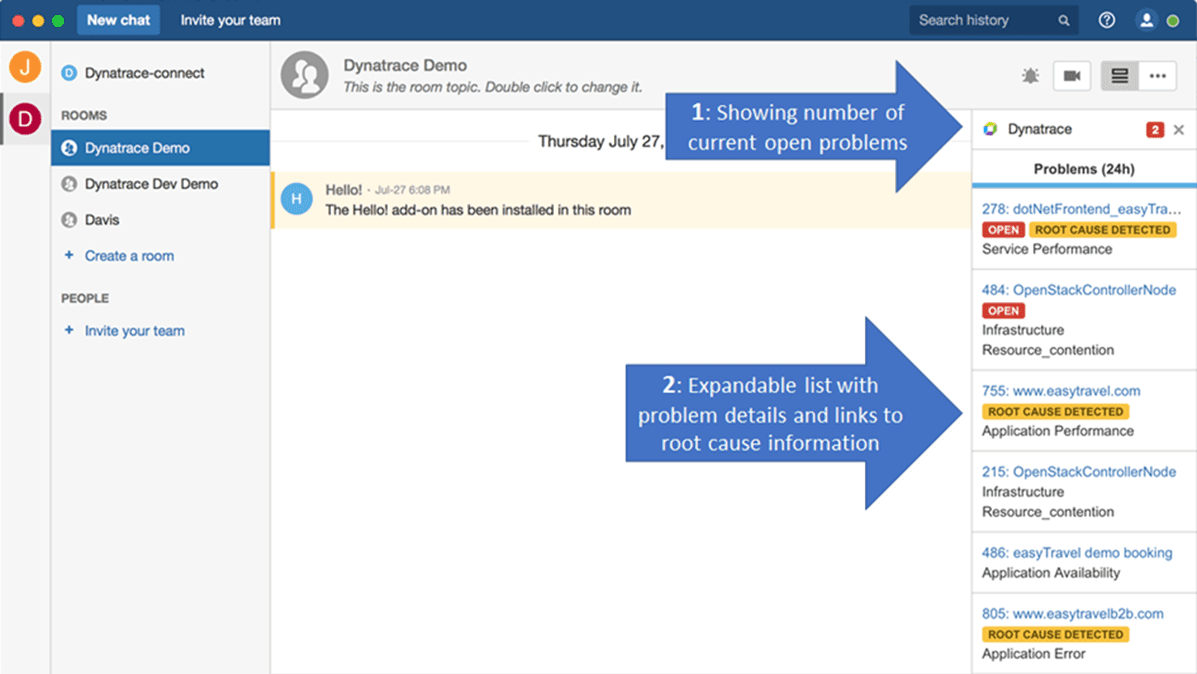 Proactively manage APM with HipChat and Dynatrace
---
With the Dynatrace HipChat integration DevOps are able to:
collaborate on performance problems
respond to service failures and requests as quickly as possible
minimize expensive downtime and fix problems faster
have a more proactive APM experience
Resolve problems before they impact the user experience
---
Dynatrace identifies performance issues before the user experience is affected by them. Problems are prioritized based on their impact. So you always know how severe a problem is and if it's impacting the user's experience.
When critical performance issues are discovered, you don't have to manually interpret dozens of data sources to know the root cause.
Dynatrace provides a single problem notification that identifies the root cause of the problem.
Because you don't need to invest time into finding problems, you can focus on fixing them.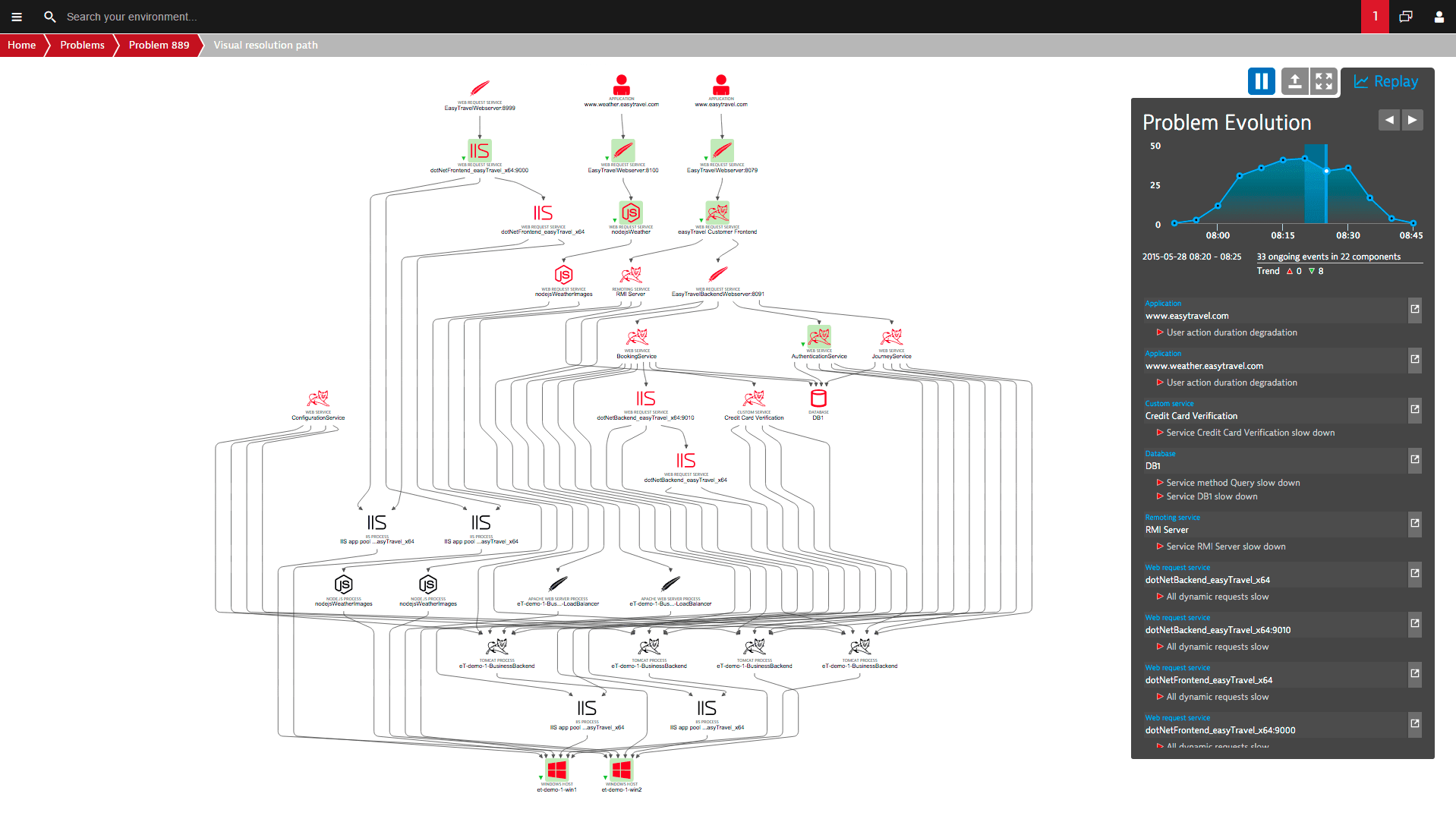 Start your free Dynatrace trial today!
---
Just a few of our enterprise customers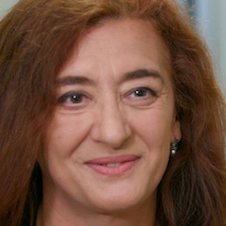 ZoomInfo
"With Dynatrace, finding a problem only takes us minutes to identify, saving us precious time and resources."
Eugenia Gillan, VP Engineering at ZoomInfo

What is HipChat?
---
HipChat is a Web service for internal or private chat and instant messaging, also featuring cloud-based file storage, video calling, searchable message-history and inline-image viewing. With HipChat team communication is taken to another level. Working in perfect coordination and moving forward together has never been so easy.
With Dynatrace's HipChat integration you can be notified about incidents as soon as they occur. From the HipChat incident you can drill down to Dynatrace to see the line of code affected and quickly isolate the root cause.
Start my 15-day free trial!
---
Just a few of our enterprise customers
Featured messaging & alerting integrations
---