Highest in Execution and Furthest for Vision in 2019 Gartner Magic Quadrant for APM
We're proud to find ourselves named furthest for completeness of vision and highest for ability to execute in the Gartner Magic Quadrant for Application Performance Monitoring.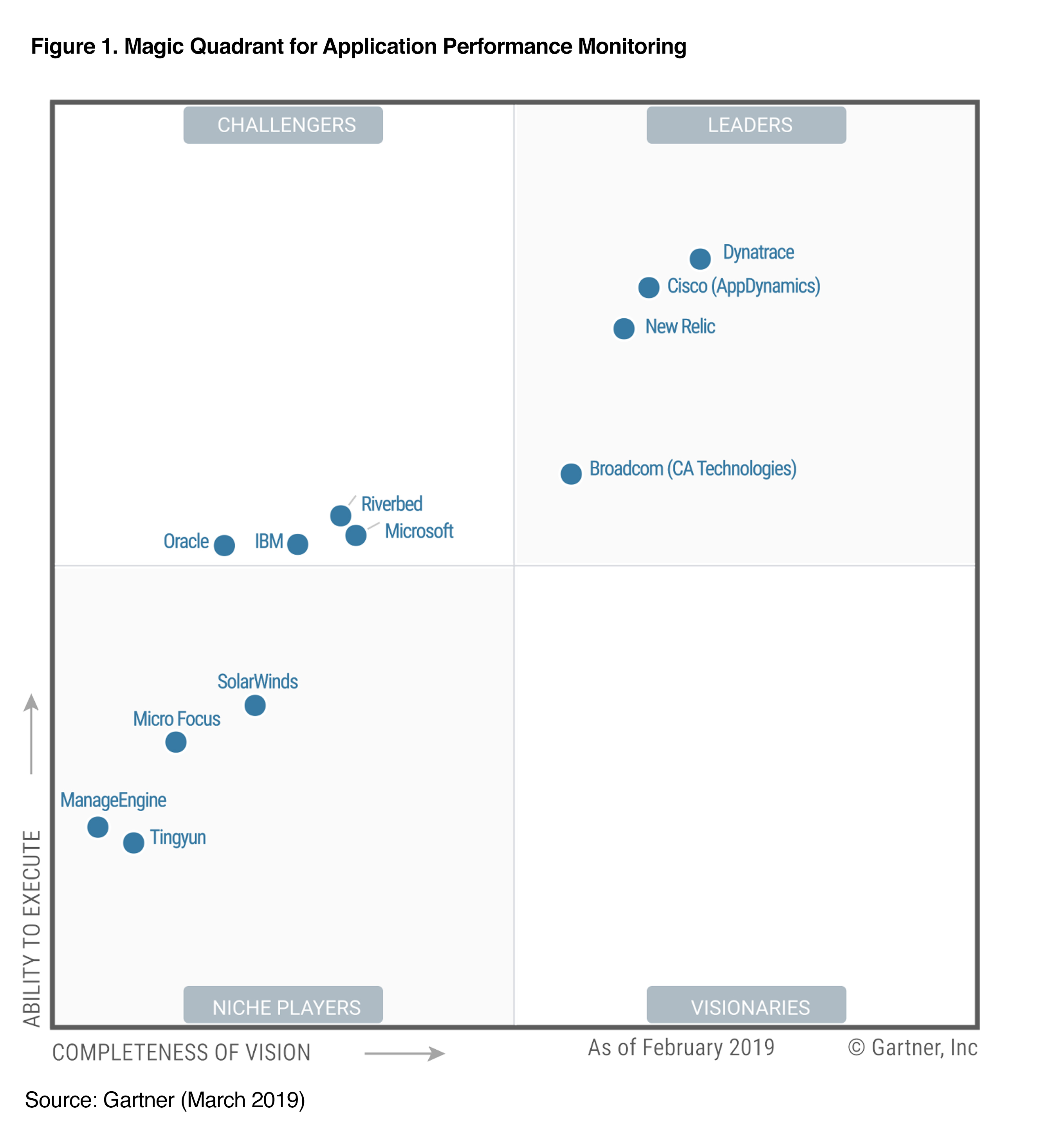 Download the Gartner Magic Quadrant report
The software era presents huge opportunity — it brings agility, propels innovation, and creates remarkable digital experiences. But without the monitoring leader on your side, it's tough. We believe companies choose Dynatrace because we have that powerful combination of Vision, backed by an ability to Execute.
Intelligence beyond APM
"Several years ago, we anticipated that digital transformation would be cloud-first, and that the then emerging enterprise cloud would create a major disruption throughout the application and infrastructure landscape. We took a radical approach, to rebuild from the ground-up a new platform intended to fit the new requirements of dynamic, web-scale cloud monitoring.
With our unique AI driven approach and advanced automation, our customers enjoy answers and insights rather than clicking through data, pouring through logs or guessing at root cause.
It's gratifying that the market success of Dynatrace's highly differentiated approach is being recognized by thought leaders such as Gartner."
— John Van Siclen, CEO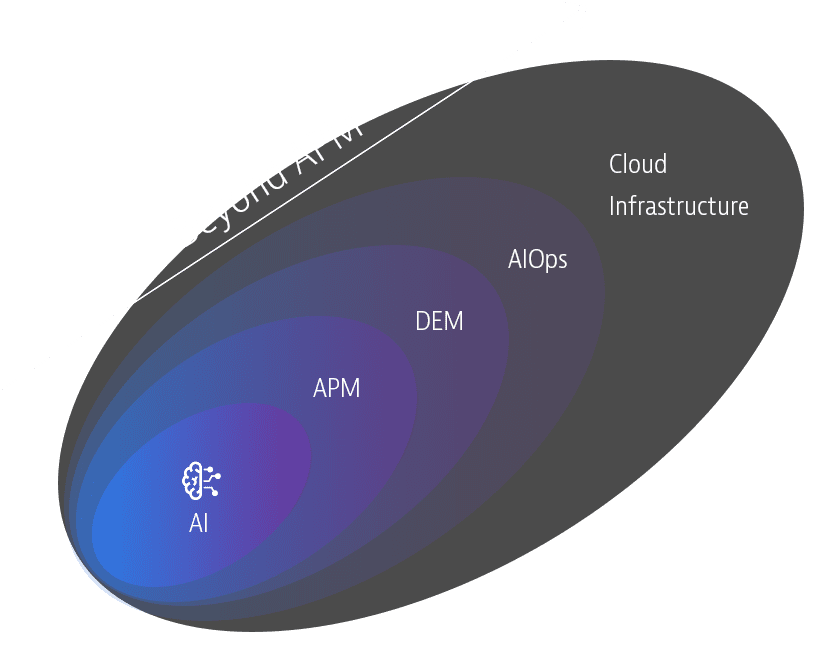 "Managing complexity in the enterprise cloud? Easy.
Only Dynatrace."
— Ariel Molina, Sr. Dir., Software Engineering & Enterprise Architecture at Carnival Cruise Line
"Automatic monitoring of dynamic microservices.
Think Dynatrace."
— Jay Topper, Chief Digital Officer at FTD
"From dozens of monitoring tools to one intelligent platform.
Only Dynatrace."
— Mark Kaplan, Senior Director of IT at BARBRI
Ready to get your complimentary Gartner MQ report?
The Gartner 2019 MQ for APM report will give you:
An overview of the APM landscape with an accompanying view on each of the 12 APM vendors
The current trends within the APM market
A detailed analysis of each recognized APM vendors
The updated evaluation criteria used by Gartner