Dynatrace named a Leader in the Forrester Wave™: AIOps report
We're proud to earn the top score in the Current Offering category in an analysis which states, "modern technology operations needs intelligence and automation."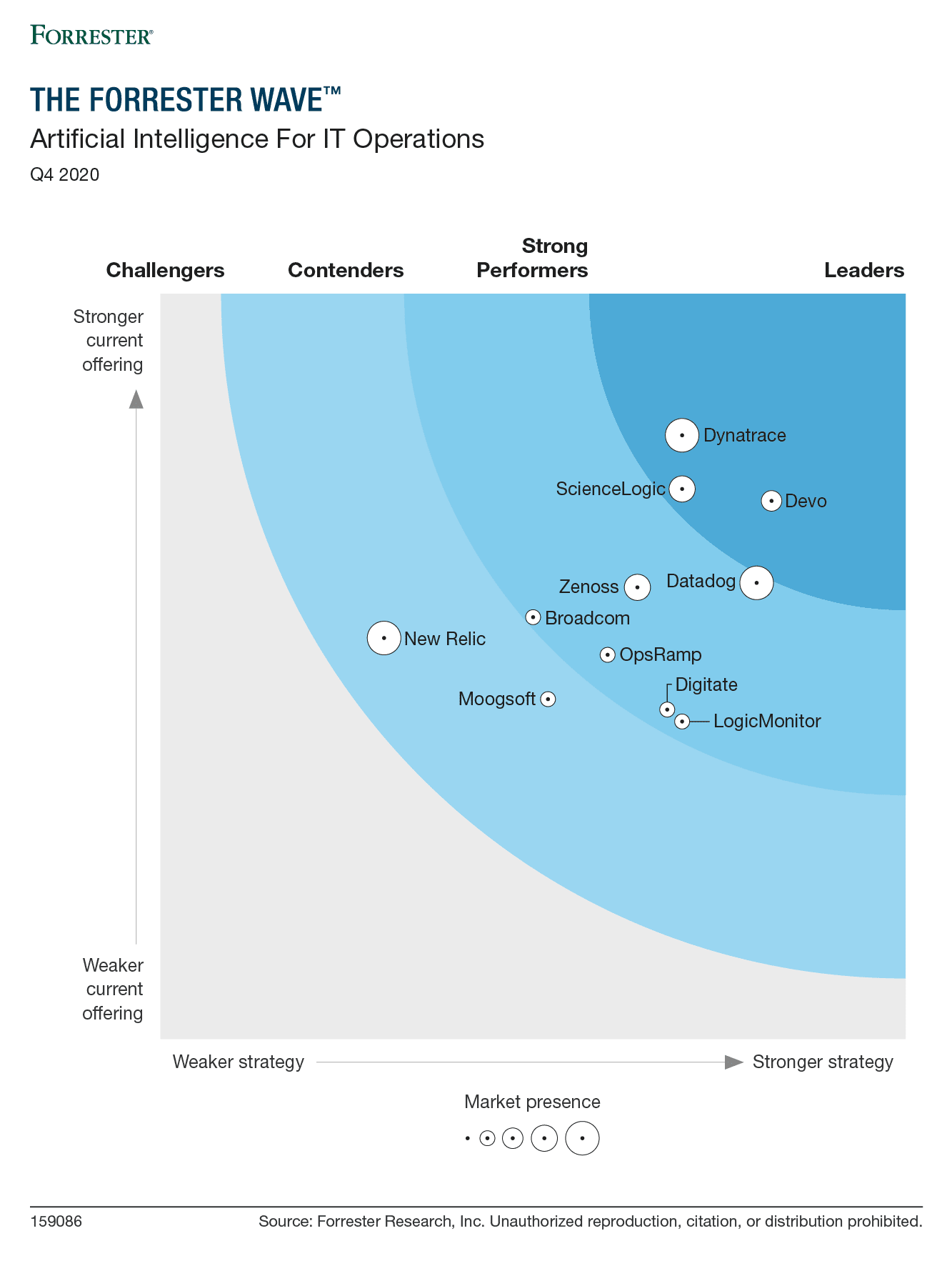 Forrester evaluated 11 companies on 33 criteria. Dynatrace received the highest score possible in 16 criteria, including everything from microservice and container monitoring, to intelligent analytics and product vision.
Most importantly, we believe this year's report confirms that the adoption of dynamic multiclouds (and the huge amounts of data that comes with it) is driving greater IT complexity. And it's the companies that embrace automation and intelligence that innovate, succeed, and transform the fastest.
The Forrester Wave™: Artificial Intelligence for IT Operation, Q4 2020, Forrester Research, Inc., November 3, 2020. The Forrester Wave™ is copyrighted by Forrester Research, Inc. Forrester and Forrester Wave™ are trademarks of Forrester Research, Inc. The Forrester Wave™ is a graphical representation of Forrester's call on a market and is plotted using a detailed spreadsheet with exposed scores, weightings, and comments. Forrester does not endorse any vendor, product, or service depicted in the Forrester Wave™. Information is based on best available resources. Opinions reflect judgment at the time and are subject to change.