How to create event-based components
Overall there are three different styling methods for event components (booths, desks and rollups):
Pure style (illustration only with monochrome background)
Mixed style (Character illustration combined with realistic background image)
Text only
Logo placement
To ensure maximum visibility the logo has to be always on top. If there is a big desk in front of the back wall, it is allowed to put the logo on this place. The negative Dynatrace logo has to be constantly on dark gray (CMYK 0/0/0/95) background!
Do not combine a descriptive subheadline below the logo!
How to handle distances: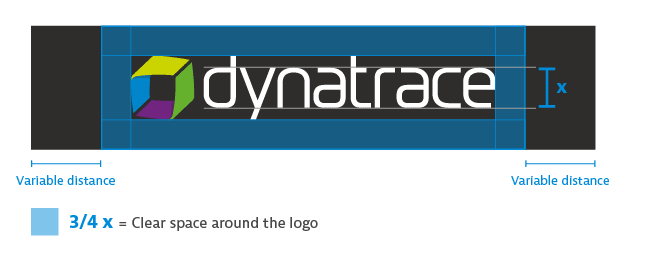 Headlines, subheadlines and paragraphs
If content is too long: Ask for a shorter version. If it's still not possible, you can use Bernina "Narrow" for headlines and important subheadlines. Because of better readability of paragraphs please use regular font weight only.
If there are keyfacts listed below the headline, avoid a too long wording. A meaningful and straightforward phrasing is required. Maximum three "one-line keyfacts".
As always please avoid all caps headlines and all caps paragraphs.
Background colors
Blue 600 CMYK 78/36/0/0 Purple 600 CMYK 68/84/0/0 Green 500 CMYK 56/0/88/0
Background for logo Gray 900 CMYK 0/0/0/95
Booths
A booth is the most conspicuous part of an event. The primary function is to provide the best first impression for visitors.
Color combinations
Because of aesthetic reasons and to avoid a intensity-related overdose, color combinations are limited to max two colors.

Base layout of single modules
Those examples below should provide a quick overview of different scopes of layouting.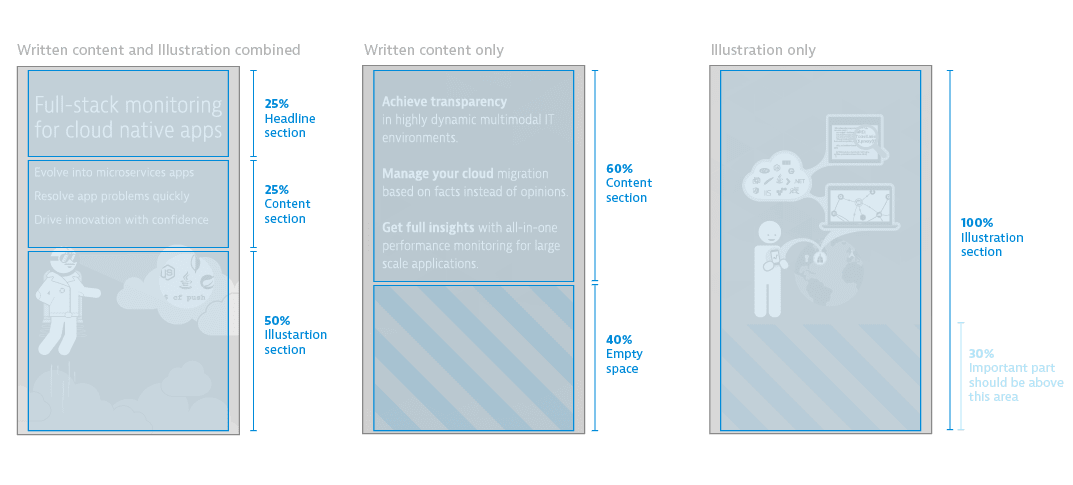 Best practices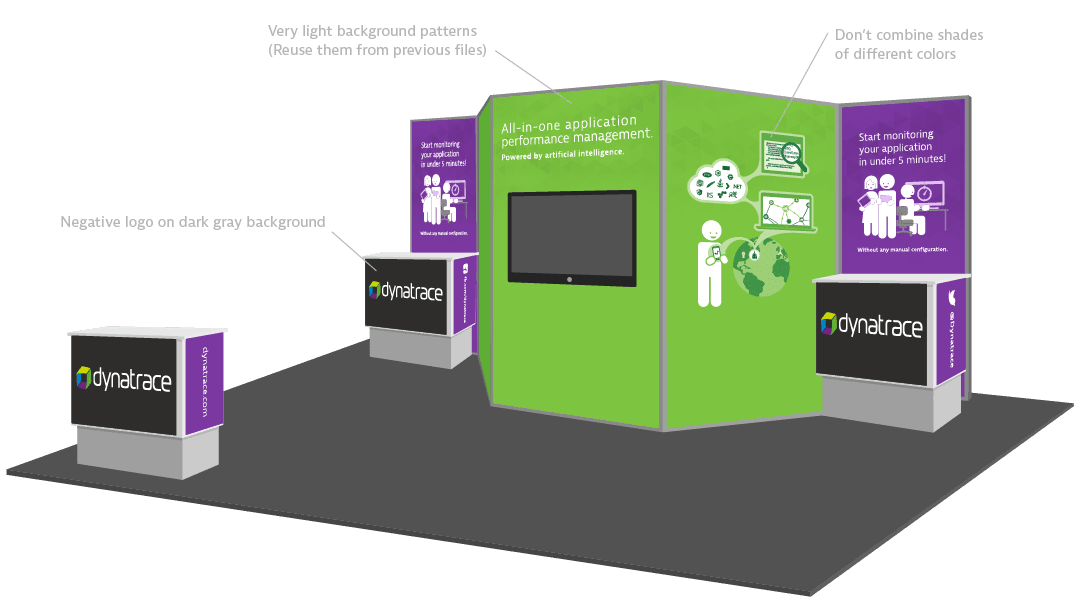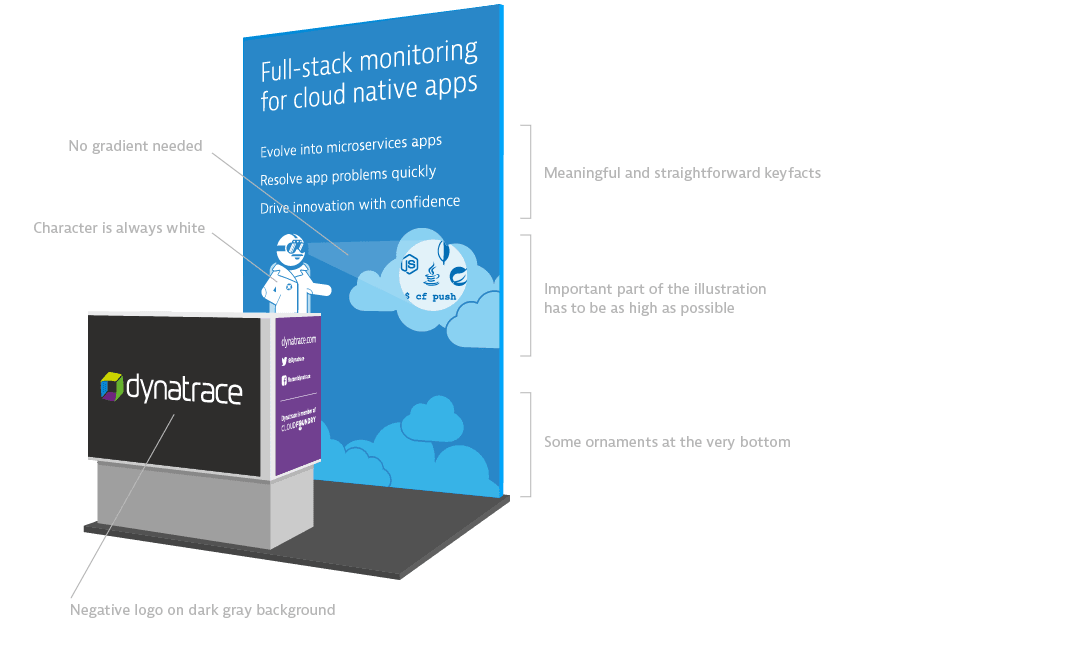 Rollup
To guarantee best visibility the logo section has to be always on top.