ADEO manages cloud complexity with confidence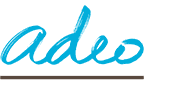 Industry
Retail
About ADEO
ADEO is a multi-national DIY retailer, providing goods and services to customers across 15 countries worldwide. ADEO brands, such as Leroy Merlin, served over 450m customers in 2018, generating €23.1bn in global turnover – establishing it as the number one European DIY provider, and number three worldwide.
Challenges
---
Due to the fast-paced nature of retail, the business gave the power to its 32 business units to operate their own individual IT environments. This means that while some brands in Europe are using Google Cloud, others would be operating on Microsoft Azure or Amazon Web Services. With 32 different IT environments and a multitude of applications, this created an incredibly complex environment that made managing performance very difficult.
Why Dynatrace
---
Dynatrace provided a 'global map' of all IT environments, automatically discovering and capturing high fidelity data from applications, containers, services, processes and infrastructure
This enabled ADEO to make sense of its complex multi-cloud environment, with Dynatrace providing end-to-end visibility across the full stack
Dynatrace's AI-engine, Davis, analyzes data in real-time to instantly provide precise answers to performance problems
As a result, ADEO is able to remediate issues that impact customer experience, helping to avoid costly outages to the business
Seeing is believing - Start your free trial
---
You'll be up and running in under 5 minutes:
Sign up, deploy our agent and get unmatched insights out-of-the-box.