Dynatrace is a leading software product company founded in Linz, Austria with more than 2,000 employees worldwide. We are changing the rules of software intelligence, so we're looking for game-changing people. Your heart beats for digital? Then come get in the game.
We are looking for someone who is an expert in UI design, UX design, and front-end development to join our growing company. You will be a natural at understanding human-computer interaction design (HCID), in coming up with elegant solutions to improve our website and digital experiences, and in developing in our Handlebars codebase.
---
Responsibilities:
Conduct research and deconstruct our users' digital interactions and habits
Come up with UI and UX strategies based on our target goals
Create and maintain digital assets, such as interface design files, wireframes, and interactive mockups using Sketch and InVision
Design, build, and maintain highly reusable JavaScript, HTML and CSS code
Must be adept at creating and maintaining semantic Handlebar templates
Understand the limitations of our tech stack and business model and provide technical advice wherever necessary
Estimate the effort for the UI related assignments
Optimize page performance in CSS/JavaScript modules for the web pages
Participate in the sprint and project cycles and code/implement the UI changes as needed by the integration/functionality
Work with Node modules to implement or improve the UI build process
Assist business teams and provide solutions to UI content asset setups for multiple sites
Review website and feature coding, plan future website upgrades and assist with the development of applications/features
Requirements:
4+ years' experience as a front-end developer.
3+ years' experience as a UI/UX designer.
A portfolio that demonstrates both JavaScript proficiency and understanding of SOLID design principles (plugins, node packages, etc.)
Expert knowledge of HTML, CSS, SCSS, JQuery, Bootstrap, JavaScript, Handlebars or other templating languages, and Node modules
Expert knowledge of HTML5 and its best practices.
Proficiency in designing interfaces and building clickable prototypes using (Sketch, InVision, etc.)
A history of deconstructing user behavior to create an improved experience for users, showcased in the form of blog posts, articles, screencasts, etc.
Proficiency using Git version control. Proficiency using the command line.
Bachelor's degree in related field or equivalent combination of professional experience and education
Expert knowledge of HTML, CSS, SCSS, JQuery, Bootstrap, JavaScript and Node modules
Knowledge on Cross-browser compatibility Performance optimization Experience with browser-based development tools (Chrome DevTools, Adobe Creative Suite, etc.)
Understanding of responsive design principles Good understanding of asynchronous request handling, partial page updates, and AJAX
Experience with testing and user acceptance best practices
Knowledge of accessibility and usability guidelines
General awareness of Content management suites is preferred
Understanding of B2B front-end integrations (Salesforce, Marketo, etc.) is preferred
3 reasons to become one of us:
People and team – Inspiring each other rather than competing against each other is the approach motivating our team and our work.
World leading technology – Dynatrace developed the first software intelligence platform, powered by AI. Reinvest the future together with us.
International & local – We are a diverse team of driven, honest and helpful people. Through teamwork we create innovations that support our customers around the globe.
Due to legal reasons we are obliged to disclose the minimum salary for this position, which is € 38,010 gross per year based on full-time
employment (38.5 h/week). We offer a higher salary in line with qualifications and experience.
---
Any questions?
Feel free to contact us!
Contact for Linz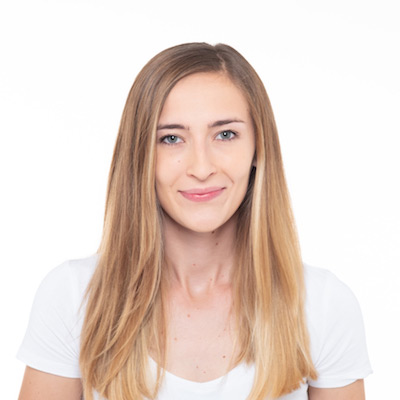 Join us now!
---