AIX Systems Engineer (m/w/x)
Full time

Team: Infrastructure & Services

Linz

4.6 / 5 on kununu
Reizt dich ein Weltmarktführer, der am Puls der Zeit ist? Wir helfen unseren Kunden, dass deren Software perfekt funktioniert. Mit hohem Qualitätsanspruch und modernsten Technologien überzeugen wir Unternehmen wie Google, BMW oder SAP. Wir unterstützen unsere Kunden bei der digitalen Transformation und ermöglichen Self-Driving IT durch Cloud Monitoring auf Basis künstlicher Intelligenz.
Wir haben nicht nur in der Softwareentwicklung die besten Mitarbeiter/innen, sondern auch in unserer hoch automatisierten IT Infrastruktur zahlreiche Experten. Unser motiviertes 8-köpfiges Infrastructure and Services Team freut sich riesig auf dich.
---
Deine Rolle im Team
Unterstützung bei der laufenden Betreuung der hoch automatisierten UNIX Umgebung
Ausbau und Betreuung der Private PowerPC Cloud
Performance Optimierung der Systeme auf I/O und CPU Level
Eigenverantwortliche Konzeption der Weiterentwicklung unserer UNIX Systeme
Planung und Durchführung der Inbetriebnahmen (AIX oder Solaris)



Unsere Erwartungen an dich
Abgeschlossene IT Ausbildung (HTL, FH oder Universität)
Mind. 3 Jahre Berufserfahrung in der Betreuung von UNIX Systemen
Fundierte Kenntnisse in AIX
Erfahrung mit SAN (Fibre Channel) und 10 GB Networking
Know-how in Solaris wünschenswert
Freude am Erlernen neuer Technologien (z.B. aktuelle Cloud Technologien, SDN)
Du wirst dich bei uns wohl fühlen, wenn
du spannende Herausforderungen mit aktuellen UNIX Systemen suchst.
du wie deine Kollegen mit Spaß und Motivation bei der Sache bist.
du gerne neue Ideen einbringst und diese auch proaktiv umsetzt.
dich ein internationales Umfeld reizt.
Aus gesetzlichen Gründen sind wir in Österreich verpflichtet das Mindestgehalt für diese Stelle anzugeben. Dieses beträgt jährlich € 38.010 für eine Vollzeit-Anstellung (38,5 h / Woche). Wir bieten jedoch je nach Qualifikation und Erfahrung ein deutlich höheres Bruttojahresgrundgehalt.
---
Any questions?
Feel free to contact us!
Contact for Linz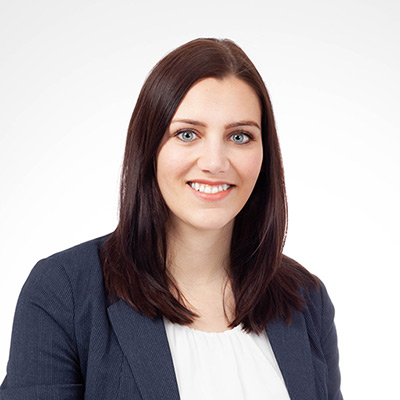 Join us now!
---