Bist du Feuer und Flamme, wenn du über 400 KollegInnen organisatorisch unterstützen kannst? Reizt dich eines der innovativsten IT Unternehmen aus Linz, das bereits seit mehr als 10 Jahren Weltmarktführer ist? Möchtest du Teil eines agilen Teams sein, das Herausforderungen stets gemeinsam meistert und offene Kommunikation lebt?
Dann möchten wir dich gerne kennenlernen!
---
Deine abwechslungsreiche Rolle im Team
Selbstständige Organisation des Empfangsbereiches
Empfang & Betreuung von (internationalen) Kunden, Gästen & Bewerbern
Meetingraumorganisation & operative Verwaltung der Räumlichkeiten
administrative & organisatorische Unterstützung unseres Office Management Teams
Dein Profil
passende kaufmännische Ausbildung
Erste Berufserfahrung in einer vergleichbaren Position
Ausgezeichnete Englischkenntnisse in Wort und Schrift
Extrovertierte Persönlichkeit mit hoher Serviceorientierung & Teamgeist
Organisationstalent mit gewisser Belastbarkeit & eigenständiger Arbeitsweise
Du wirst dich wohl bei uns fühlen, wenn
du in einem humorvollen, dynamischen Team arbeiten möchtest und Teamwork für dich ein wichtiger Bestandteil im Arbeitsalltag ist.
dich abwechslungsreiche Aufgaben mit hoher Eigenverantwortung reizen.
du flache Hierarchien mit kurzen Entscheidungswegen und großem Gestaltungsspielraum schätzt.
ein internationales Umfeld für dich spannend ist und du gerne auf Englisch kommunizierst.
du mit Spaß, Motivation und Empathie bei der Sache bist.
Wir bieten ein Einstiegs-Jahresbruttogehalt ab EUR 28.000 (auf Vollzeitbasis). Bei einschlägiger Qualifikation und Berufserfahrung gerne auch mehr.
Werde Teil unseres einzigartigen Office Management Teams und bewirb dich am besten gleich online.
Please consider when submitting your CV that due to the current health crisis related to COVID-19, in our Labs in Austria, we are currently limited in extending offers to non-EU citizens. We are keeping the situation under review and would adjust our position, should the restrictive measures be removed later on. Should this affect your application, we are happy to keep it in evidence until further notice.
---
Any questions?
Feel free to contact us!
Contact for Linz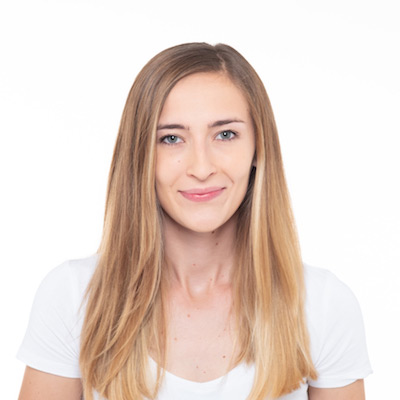 Join us now!
---