Lab Assistant - HR & Marketing Allrounder (m/w/x)
Full time

Team: Administration

Vienna

4.59 / 5 on kununu
Bist du Feuer und Flamme, gemeinsam mit uns den neuen
Standort in Wien
aufzubauen? Reizt dich eine Kombination aus
Recruiting, Employer Branding
und
Office Management
bei einem der
innovativsten
IT Unternehmen
der Welt?
Bist du ein begeisterter
Allrounder
,
der mit Freude eine
Fülle an unterschiedlichsten Aufgaben
jongliert?
Möchtest du Teil eines 
agilen Teams
 sein, das Herausforderungen gemeinsam meistert und 
offene Kommunikation
 lebt?
Dann möchten wir dich gerne kennenlernen!
---
Deine abwechslungsreichen Aufgaben im Team:
Als rechte Hand des Lab Leads unterstützt du diesen in allen organisatorischen und adminstrativen Belangen wie z.B. Reiseplanung, Accounting, etc..
Nach einer intensiven Einarbeitungsphase übernimmst du die eigenverantworltiche Abwicklung und Koordination sämtlicher Office Management Agenden (Betreuung der Rezeption, Bestellung von Büomaterialien, etc) am Standort Wien.
Du bist die "gute Seele des Labs"und somit zentrale Anlaufstelle für MitarbeiterInnen und Besucher in sämtlichen Office relevanten Belangen.
Als Organisationstalent und kreativer Kopf übernimmst du weiters das Eventmanagement für interne und externe Veranstaltungen.
Du stehst im engen Austausch mit unserem kreativen Employer Branding Team und beteiligst dich aktiv an Personalmarketingaktivitäten (wie z.B. Karrieremessen)
Weiters arbeitest du eng mit unserem Recruiting Team in Linz zusammen und unterstützt uns u.a. im Aufbau von Kooperationen mit Unis, FHs und HTLs.



Unsere Erwartungen an dich:
Du hast eine abgeschlossene kfm. Ausbildung auf Maturaniveau und kannst bereits erste Berufserfahrung in einer vergleichbaren Position (Recruiting, Marketing, Office Management) vorweisen.
Du verfügst über sehr gute Englischkenntnisse in Wort und Schrift.
Du bist vertraut mit Microsoft Office 365 und kannst im Handumdrehen in Powerpoint Slides erstellen und in Excel Charts gestalten
Du ist eine extrovertierte Persönlichkeit mit hoher Serviceorientierung & Teamgeist, die mit Spaß und Motivation bei der Sache ist.
Du zeichnest dich durch dein Organisationstalent, deine selbstständige Arbeitsweise sowie deine Belastbarkeit aus.
Werde Teil unseres Teams, wenn:
es dich reizt gemeinsam mit unserem Wiener Lab (über dich hinaus) zu wachsen.
dich abwechslungsreiche Aufgaben mit hoher Eigenverantwortung anspornen und du gern über den Tellerrand blickst.
du flache Hierarchien mit kurzen Entscheidungswegen und großem Gestaltungsspielraum schätzt.
ein internationales Umfeld für dich spannend ist und du gerne auf Englisch kommunizierst.
du, wie deine KollegInnen, mit Spaß und Motivation bei der Sache bist.



Das kollektivvertragliche Brutto-Mindestgrundgehalt liegt bei EUR 35.000 (auf Vollzeitbasis). Wir bieten jedoch je nach Qualifikation und Erfahrung ein deutlich höheres Bruttojahresgehalt.
Bewirb dich am besten gleich online und werde ein Teil unseres einmaligen Software Labs in Wien.
Please consider when submitting your CV that due to the current health crisis related to COVID-19, in our Labs in Austria, we are currently limited in extending offers to non-EU citizens. We are keeping the situation under review and would adjust our position, should the restrictive measures be removed later on.
Should this effect your application, we are happy to keep it in evidence until further notice.
---
Any questions?
Feel free to contact us!
Contact for Vienna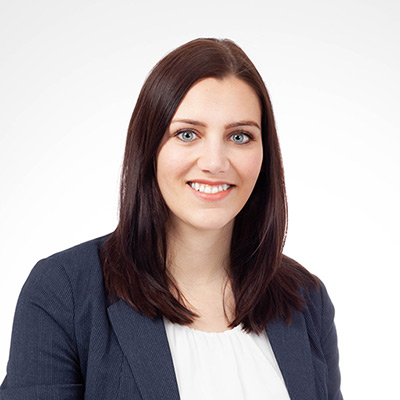 Join us now!
---