Agile Program Manager (m/w/x): Neues Agile Competence Center
Full time

Team: R&D

Linz

4.59 / 5 on kununu
Bist auch du ein Fan des agilen Manifests? Willst du die agile Botschaft in den Entwicklungsteams des Weltmarktführers Dynatrace verankern? Faszinieren dich die Herausforderungen von Large Scale Development im Enterprise Umfeld?
In dieser Position kümmerst du dich um die Umsetzung großer Features über mehrere agile Software Engineering Teams, die in zweiwöchigen Sprints an der ständigen Weiterentwicklung unseres Kernprodukts arbeiten. Dynatrace führt den Gartner-Quadrant für Application Performance Monitoring an und baut unsere Software Intelligence Plattform mit AI weiter aus. Wenn du das genauso spannend wie wir findest, freuen wir uns auf deine Bewerbung.
---
Deine Rolle in unserem neuen Team
Als Agile Program Manager übernimmst du die Koordination von Produkt Management, Produkt Architekten und von einigen Entwicklungsteams für einen konkreten Roadmap-Bereich, um den bestmöglichen Kundennutzen zu erreichen.
Gemeinsam mit Agile Coaches wirst du unternehmensweit gültige agile Prinzipien weiter skalieren, laufend beobachten und verbessern.
In enger Zusammenarbeit mit den Projektteams trägst du maßgeblich dazu bei, die Entwicklung noch flexibler und erfüllender zu machen.
Du stellst sicher, dass deine Teams standortübergreifend koordiniert und gut informiert arbeiten können und trägst den agilen Gedanken in die gesamte Organisation.
Unsere Erwartungen an dich
Mehrjährige Berufserfahrung als Agile Coach/Scrum Master bzw. als Projekt-/Program Manager im agilen Umfeld (entsprechende Ausbildung von Vorteil)
Organisationstalent, das zugleich ein gewisses Fingerspitzengefühl mitbringt
Kommunikationsstärke, Freude am Moderieren, Durchsetzungskraft und Spaß an der Arbeit mit Menschen
Mehrjährige Erfahrung als Software Engineer, damit du auch Verständnis für unsere Themen hast.
Moderate Reisebereitschaft (max. 20%)
Sehr gute Deutsch und Englisch-Kenntnisse
Lerne uns kennen, weil
du den Weltmarktführer im Bereich Software Intelligence noch agiler und erfolgreicher machen willst.
wir dir hervorragende Karrieremöglichkeiten in unserem stark wachsenden Unternehmen und dem ganz neuen Team des Agile Competence Center bieten können.
du bei uns deine eigenen Ideen einbringen und mitgestalten kannst.
kurze Entscheidungswege, ein sehr modernes Büro (inkl. Game-Room) und eine Open-Door Policy selbstverständlich sind.
dich ein kompetentes, motiviertes und sympathisches Team erwartet.
Dein Einstiegs-Jahresbruttogehalt liegt mindestens bei € 60.000,- für 38,5 Wochenstunden. Bei einschlägiger Qualifikation und Erfahrung bieten wir dir gerne deutlich mehr.
Werde Teil unseres neuen Teams und bewirb dich am besten gleich online.
Please consider when submitting your CV that due to the current health crisis related to COVID-19, in our Labs in Austria, we are currently limited in extending offers to non-EU citizens. We are keeping the situation under review and would adjust our position, should the restrictive measures be removed later on. Should this effect your application, we are happy to keep it in evidence until further notice.
---
Any questions?
Feel free to contact us!
Contact for Linz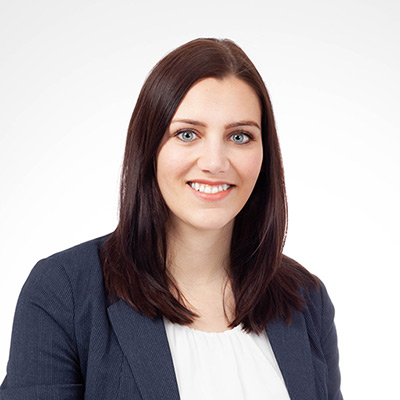 Join us now!
---