Ruxit now supports IBM WebSphere Application Server PMI metrics. You'll find PMI metrics in the Further Details section of each WebSphere Processes details page.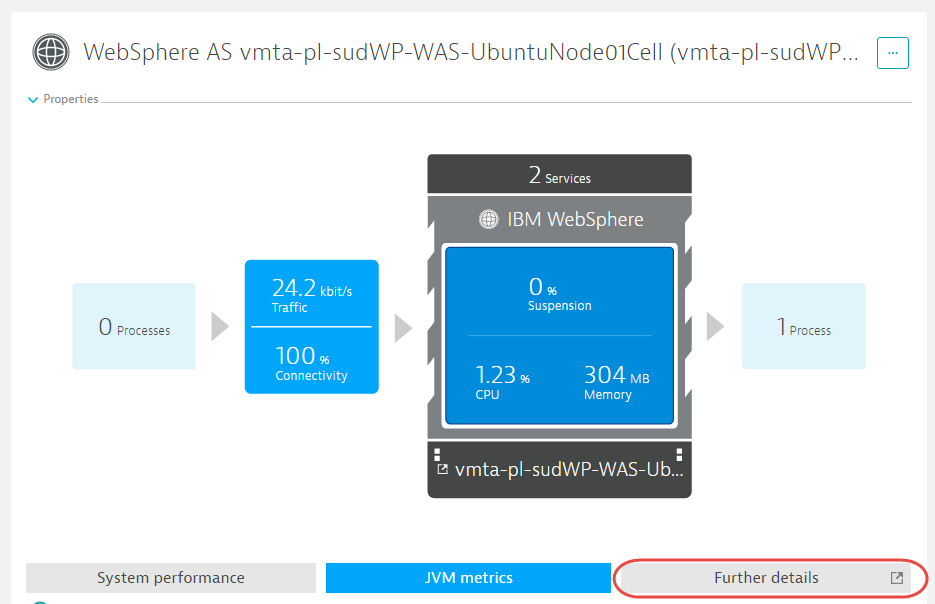 As of Ruxit Agent 1.95, Ruxit automatically monitors session and request metrics for all deployed applications running on IBM WebSphere.

Ruxit also lists and monitors all available JDBC connection pools on your WebSphere Application Servers.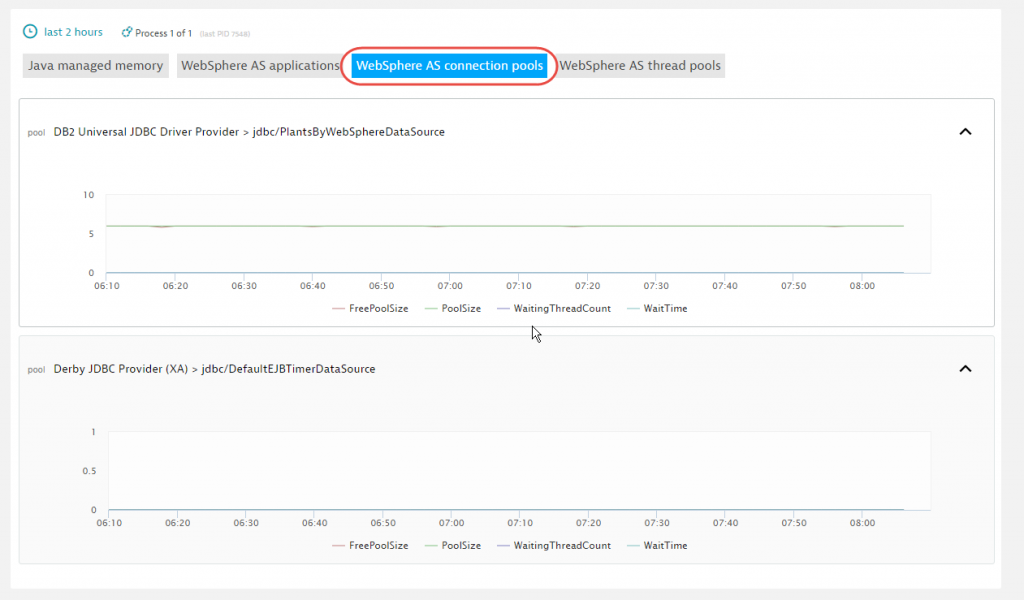 Last but not least, Ruxit also monitors all WebSphere Application Server thread pools.

Custom PMI plugins
Ruxit also enables you to install custom PMI plugins that retrieve additional metrics provided by WebSphere. For assistance in setting up a PMI plugin to extend your WebSphere monitoring, please contact the Ruxit Customer Success team.