Ruxit Managed customers only
Following the release of Ruxit Managed v98, it's time to share a quick overview of the new functionality now offered by Ruxit Managed:
Ruxit Monitors 'Ruxit Managed'
To ensure optimum service quality, your Ruxit Managed cluster nodes are now continuously monitored by Ruxit Agent. This enables our Mission Control team to quickly react to any problems, instabilities, or anomalies that may appear. Our Mission Control team ensures that your service is reliable and performing well, even during periods of peak load. Monitoring is configured automatically, so—as always with Ruxit Managed—you can focus on monitoring rather than setup configuration.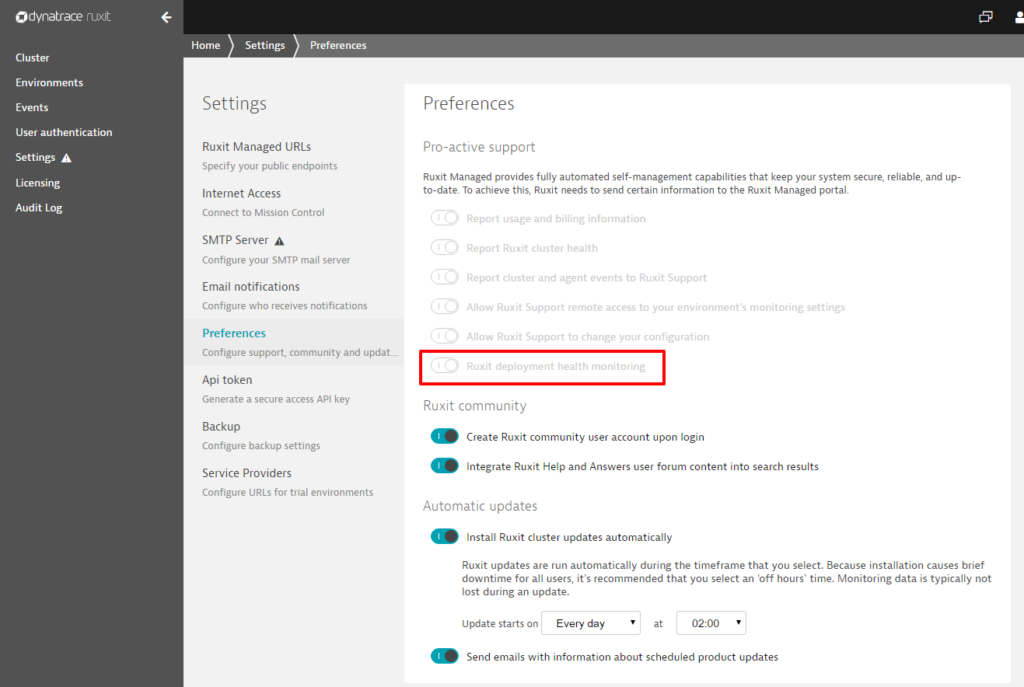 Additional Enhancements
We've also added a number of smaller improvements to increase the reliability of Ruxit Managed in version '98. For example, Ruxit Managed now alerts you when your Security Gateways are outdated and need to be upgraded to the latest version. We've also improved alerting for situations where available storage is inadequate—so you always know what to do to keep your Ruxit Managed environment working at peak performance.