Ruxit now offers another useful integration option that enables you to directly connect to your OpsGenie incident management account. OpsGenie accepts problem notifications from Ruxit and sends them directly to you via iPhone, Android, Blackberry push notifications, email, SMS, or phone call. OpsGenie enables you to easily define duty schedules for specific parts of your monitored infrastructure. It also enables you to route Ruxit problem notifications directly to responsible teams by applying conditional rules to all incoming problem notifications and to keep track of the problem resolution process.
To set up OpsGenie integration go to Settings > Problem notifications.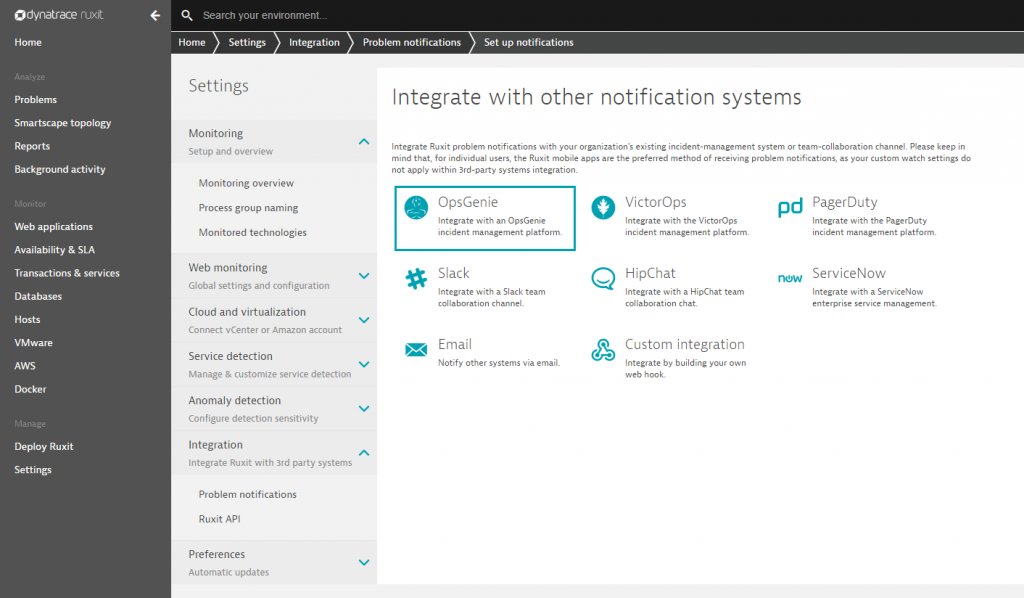 Copy your OpsGenie default REST api key by navigating to OpsGenie > Integrations > Ruxit Integration.
 Then paste the key into the Ruxit OpsGenie integration setup page.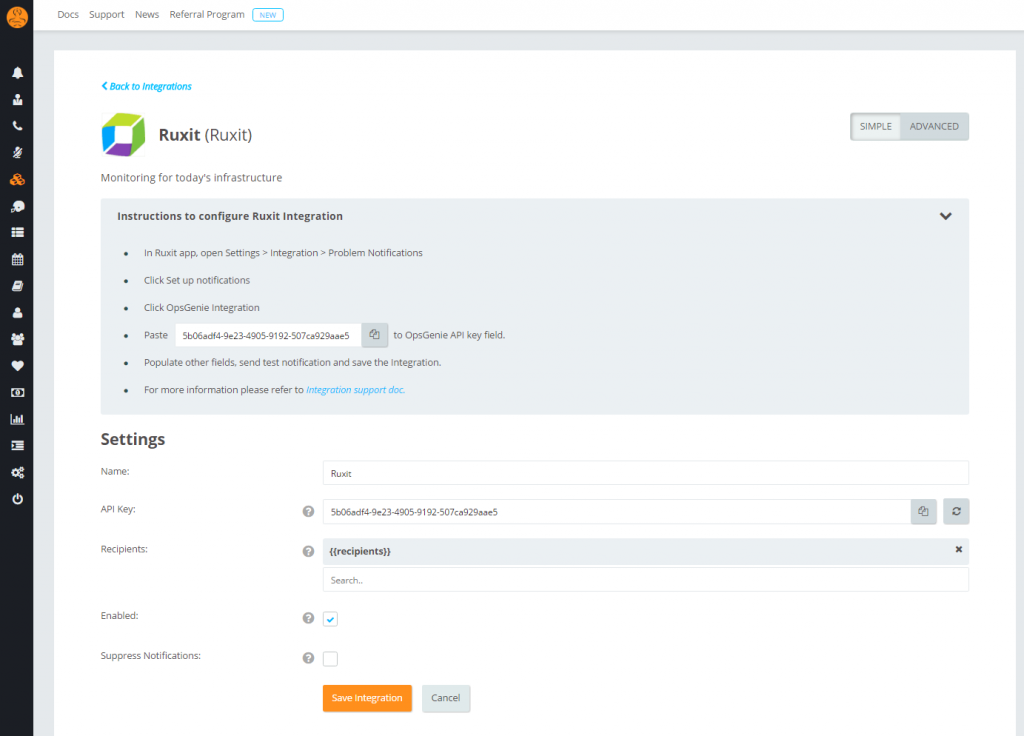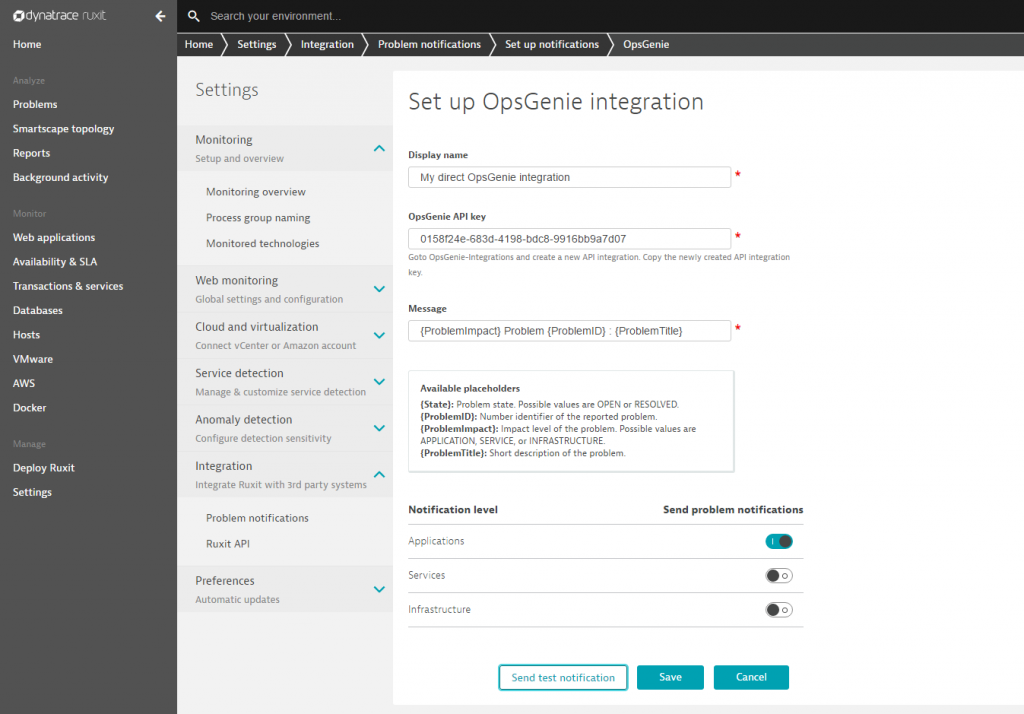 Once you've successfully triggered a test notification you're ready to save your OpsGenie integration. The new integration then shows up within the list of configured third-party integrations, as shown below.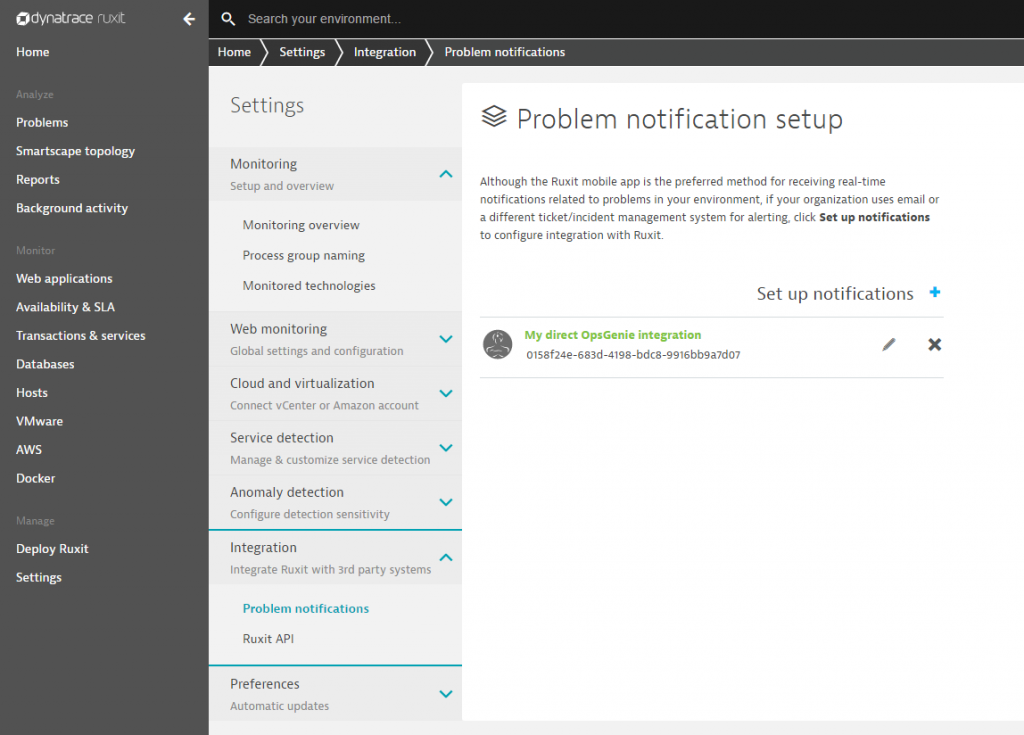 When the integration is set up you'll receive problem notifications directly within your OpsGenie account along with all relevant details, as shown below.