For a while now Dynatrace Ruxit has offered MongoDB support for Java. Now we're introducing MongoDB support for Node.js.
Dynatrace Ruxit tracks and captures all executed MongoDB statements, including the number of retrieved rows and errors. As with all databases, Dynatrace Ruxit also identifies the processes that host MongoDB services.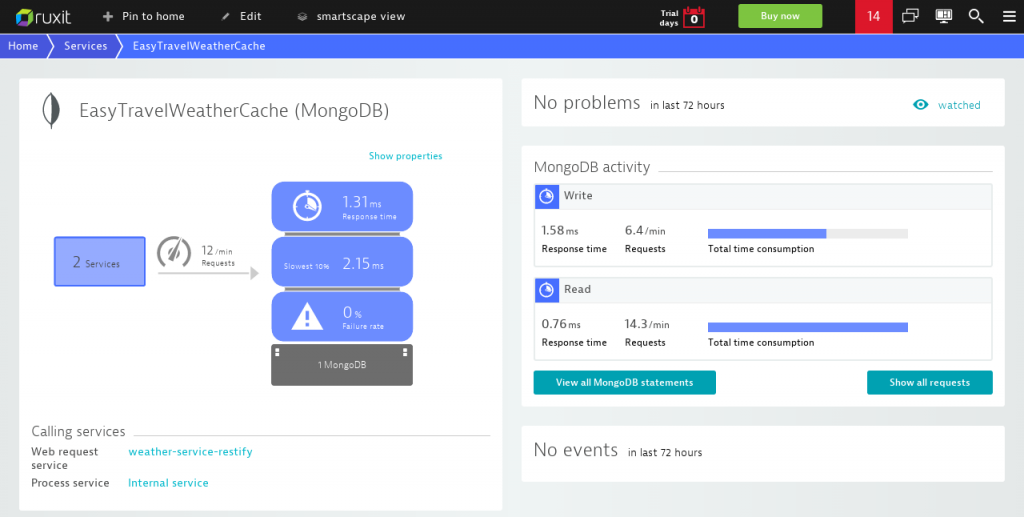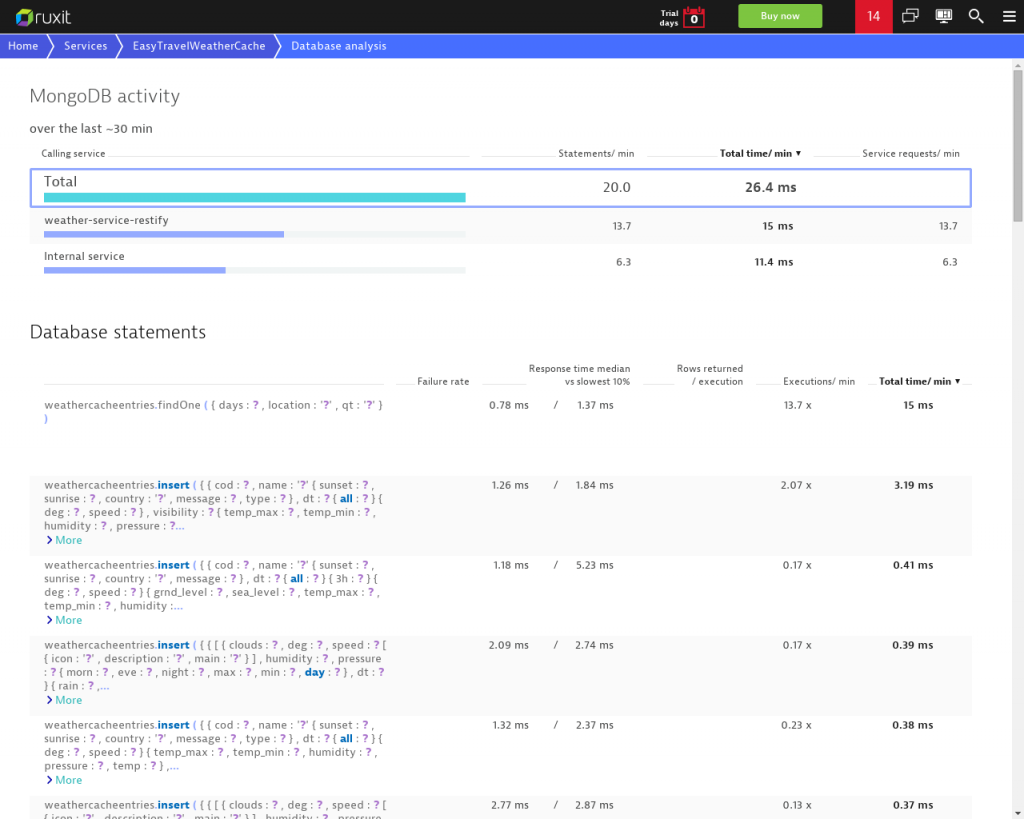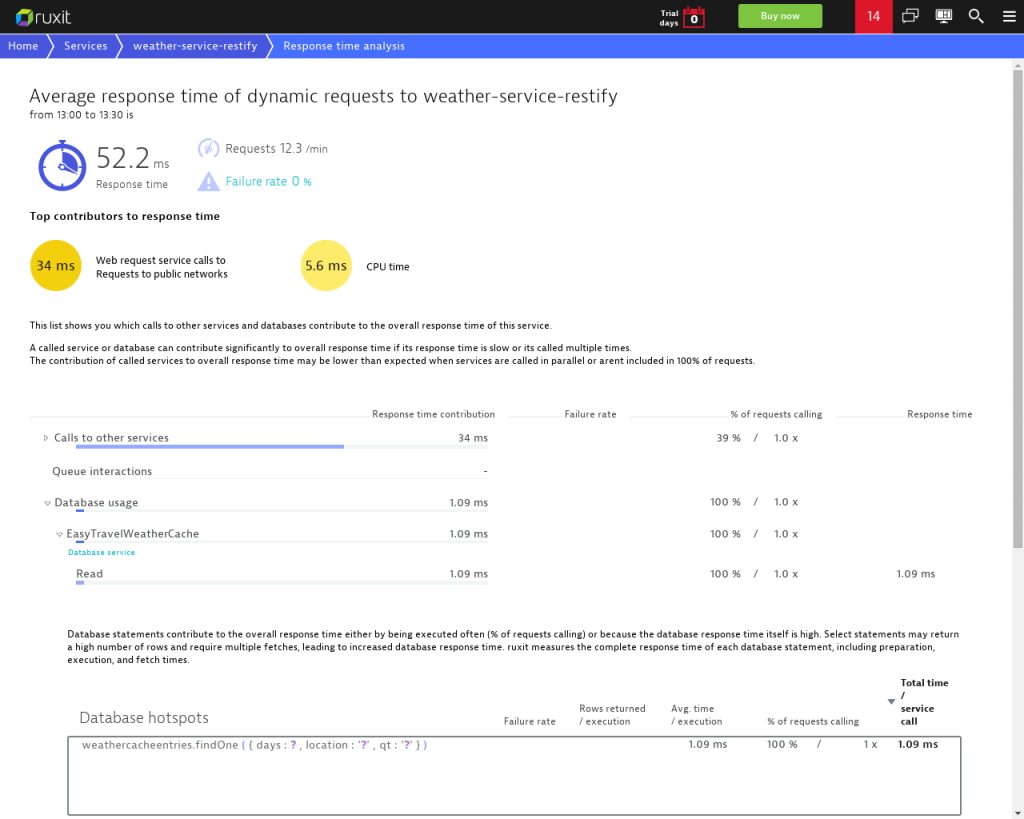 Learn more about Node.js monitoring and MongoDB monitoring.